Rugby is more than just bone-crushing tackles and electrifying tries. It's also a stage where love stories unfold. Remarkable women stand beside their rugby star partners, offering support and understanding.
This article will introduce you to some of the hottest Rugby Wives and Girlfriends (WAGs). Get dazzled by their charm, elegance, and undeniable charisma.
Top 10 Hottest Rugby Wives and Girlfriends
Here are the beauties of rugby. We will talk not just about their beauty but about their incredible personalities and achievements. Here are the hottest rugby wags:
1. Joanna Cooper | Conor Murray Wive
Joanna Cooper, 29 years old, is a drop-dead beauty with a brain. This Irish beauty queen has been Miss Universe Ireland 2015. The sizzling beauty met with Irish Rugby Superstar Conor Murray in 2017 at a party in London.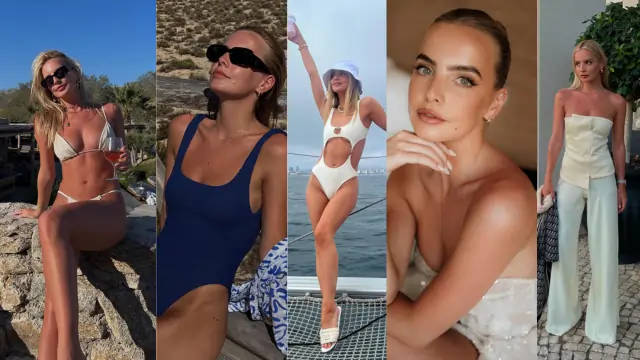 From there, this captivating love story of fame and glamour started, and after that, they never looked back. Their relationship quickly blossomed from there, and they were married in 2023. Cooper is that beautiful creature of the creator who binds the viewer to view again.
2. Sophie Harries | Liam Williams Wive
Liam Williams, the finest kicker in rugby, is also married to one of the hottest women, Sophie Harries. She is a natural beauty from a little town in England who emerged as a star model, and these stars first met at a shoot in 2017.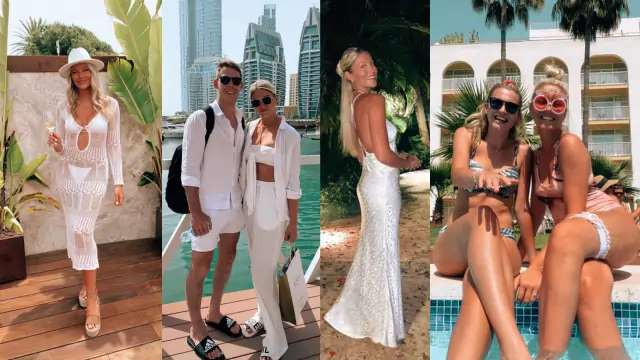 Sophie Harries is a sight; her figure, height, and engaging personality are perfect. So, she is one of the hottest rugby WAGs.
Read More: Most Handsome Rugby Players
3. Eliza Woodcock | Mike Brown Wive
Eliza Woodcock is one of the hottest rugby wives. A common saying is that nature does not give everything to everyone, But it does not seem true for Eliza Woodcock.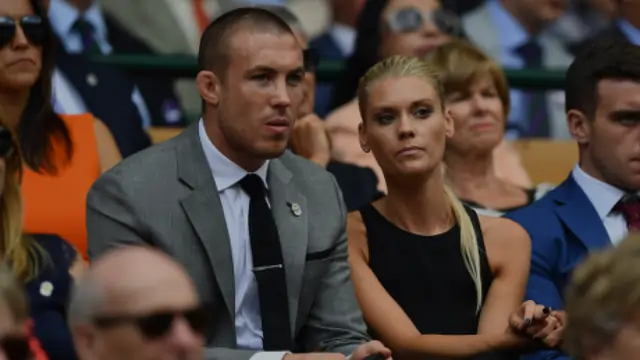 She has been a super successful fashion designer. Her beauty is so charismatic that Mike Brown, who has been himself a handsome dude, just fell in love with her star couple, dated so long and accomplished each other in September 2015.
4. Harriet Cane | Sam Cane Wive
Beauty always strikes the sight, so the stealer beauty of Harriet sparkled New Zealand Sam in a pub in 2017. They carried their relationship as live-in for almost four years, but she wore on his nerves so strongly, and they married in 2021 and were blessed with a baby in 2022.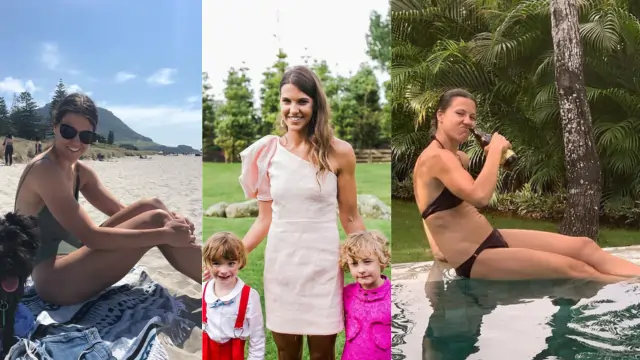 Couples as a family are giving us primary couple goals. Their relationship is catchy because of the combination of a hot model and a dashing dude.
5. Rachel Kolisi | Siya Kolisi Wive
South African captain of the rugby team and a sensation of a new generation in Africa, Siya Kolisi met the lucky charm of his life, Rachel, in 2012 at a dinner. Rachel had an excellent professional career as a physical instructor.
She is the epitome of fitness, being the mother of two kids. Her fitness and beauty are a treat to the eyes. A 32-year-old star is spending an ideal and hassle-free life With a 33-year-old heartthrob wife.
Read More: Hottest Female Rugby Players
6. Hollie Shearer | Joe Marchant WAG
Hollie Shearer, the 28-year-old glamorous lady, is the stunning girlfriend of our rugby star Joe Marchant. The couple has been in a relationship for the past year. The gorgeous girlfriend of Joe is the daughter of Alan Shearer.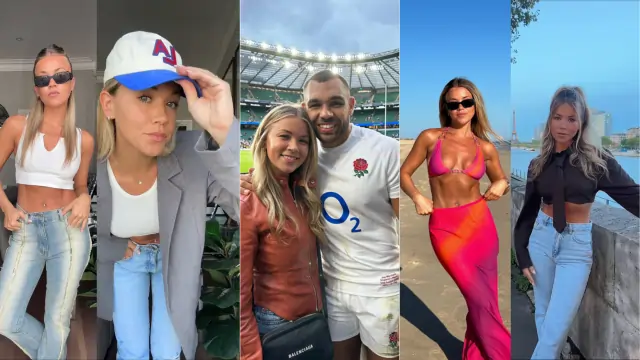 She confirmed their relationship by sharing some photos of them on instagram. The girlfriend will cheer for her sensational boyfriend in the Rugby World Cup 2023. They mesmerize the world with solid and influential bonds and set high examples for followers. So, her name is counted among the world's sexiest rugby wives and wags.
7. Jess Redden | Rob Kearney's Girlfriend
Jess Redden, the girlfriend of Ireland's rugby star Rob Kearney. She has been making waves for her stunning looks. Jess has been in a relationship with the Irish Rugby Star for over 14 months. Beyond her striking appearance, Jess's story is one of resilience and determination.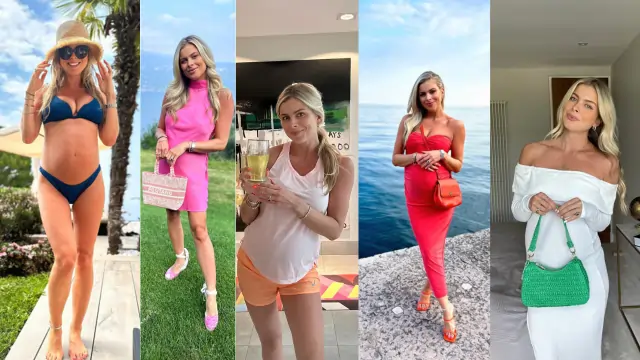 In 2016, she faced the challenge of kidney failure. Motivated by this experience, she returned to college and earned a pharmacy degree. Redden is not only the hottest girlfriend of a rugby star but also a symbol of strength and determination.
Read More: Hottest Female Soccer Players
8. Hannah Barrett | Beauden Barrett Wive
Hannah Barrett is an elegant beauty with majestic looks and a graceful personality. Her catchy eyes captured the heart of Beauden Barrett on an island in Auckland.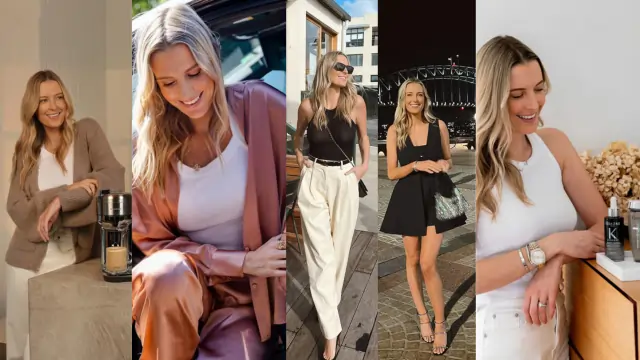 They enjoyed companionship for a long time and made their relationship official on 22 January 2019. A famous player tied the knot with Sizzling Beauty. Hannah is a beauty that compels you to see her without blinking eyes. So, Hannah is among the world's top 10 hottest rugby wives.
9. Laura Dundovic | Quade Cooper WAG
Laura Dundoviac is the Australian supermodel girlfriend of New Zealand rugby player Quade Cooper. The sexy and seductive model has always been in the light since 2008 when she represented herself in Miss Australia.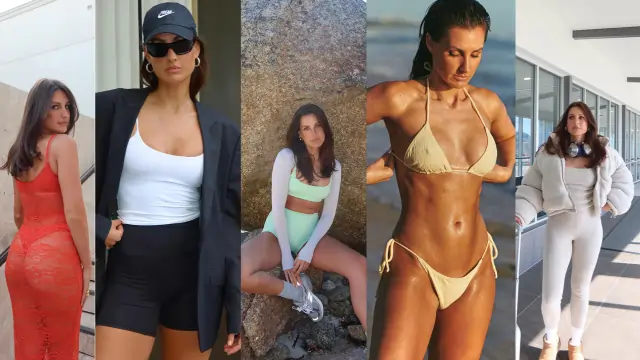 Laura is a beauty with multiple talents. She is not just a model but also an athlete, host of TV shows, and brand ambassador of some giant businesses.
Dundoviac is a popular figure on social media, and her fans love seeing her glamorous photos. There is no doubt she is one of the sexiest rugby girlfriends.
10. Camilla Kerslake | Chris Robshaw Wive
Camilla is a famous English singer and a cynosure in her industry. She met with the rugby star Chris Robshaw in a singing event. They joined, and finally, the 35-year-old singer married a star Rugby player.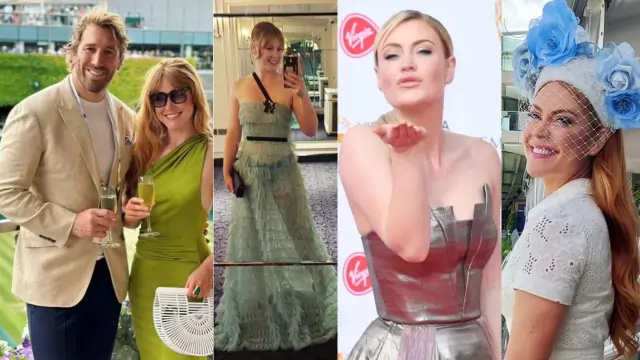 This 27-year-old classic singer is not lucky; she is blessed with all the talents, and nature has imbued her with all parameters of beauty.
This beauty queen has signed to Gary Barlow's record label. Her first album was launched in November 2009. This splendid beauty is an ambassador for the Breast Cancer Campaign and Royal Marsden NHS Foundation Trust.
Read More: Hottest Female WWE Wrestlers 
Final Remarks
The world of rugby is not just about thrilling matches and fierce competition. It's also a stage where love stories unfold. Here, remarkable women stand beside their rugby star partners.
These couples show that partnerships thrive on mutual support and deep understanding. So, the next time you watch a thrilling rugby match, remember there's a world of love, commitment, and glamor on and off the field.
Here, we have highlighted the captivating love of the Hottest Rugby Wives and Girlfriends.