Hey wrestling fans, get ready to enter the ring of nostalgia as we unveil the top 20 sexiest WWE Divas of all time. These beautiful and powerful women have indelibly impacted WWE history. So, let's dive into the charming world of the sexiest WWE Divas!
Top 20 Hottest WWE Divas of All-Time
1. Nikki Bella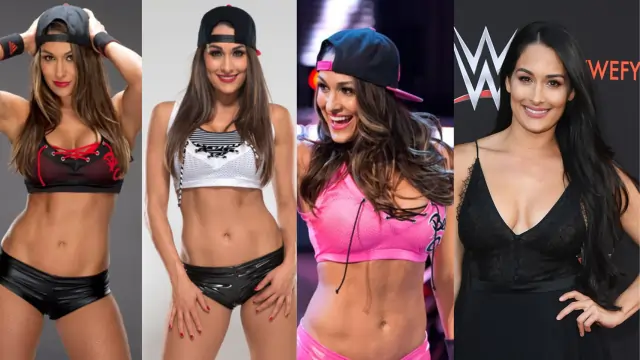 Nikki Bella is from California and was born on 21 Nov 1994. She is considered one of the hottest women WWE wrestlers of all time. She is also successful inside and outside the ring.
Nikki began her journey with WWE in 2007, beginning with Florida Championship Wrestling. She played her sister Brie Bella's covert duplicate before making her SmackDown debut. In November 2008, Nikki wrestled her first match alongside Brie.
Over time, Nikki emerged from her sister's shadow, establishing herself as one of the greatest female wrestlers of her era. Her victories include winning the Divas Championship and earning the top spot in the 2015 Pro Wrestling Illustrated Female 50 rankings.
Rolling Stone honored her with the title of Diva of the Year that same year. Bella's link with John Cena brought her huge fame. She captivates audiences with her limited appearances, notably in WWE Total Divas.
2. Trish Stratus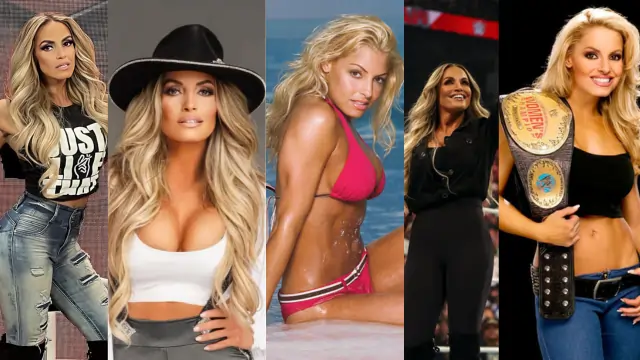 Trish Stratus is in the second spot on our list of hottest WWE divas. Trish earned the "Diva of the Decade" title due to her massive success in the WWE.
Initially involved in sexually themed storylines, she soon showcased her talent in the ring and secured the WWE Women's Champion title seven times.
Trish is happily married to Ron Fisico; they have two children together. Her WWE debut came shortly after Lita's, and she rapidly rose to become one of the most successful divas.
Notably, she shared a legendary rivalry with Lita. Throughout her career, she graced the covers of numerous WWE magazine shoots and was one of the highest-paid divas.
Her wrestling skills improved significantly, even capturing the WWE Hardcore Champion title. Her outstanding contributions to the industry were fittingly recognized with her induction into the WWE Hall of Fame in 2013.
3. Paige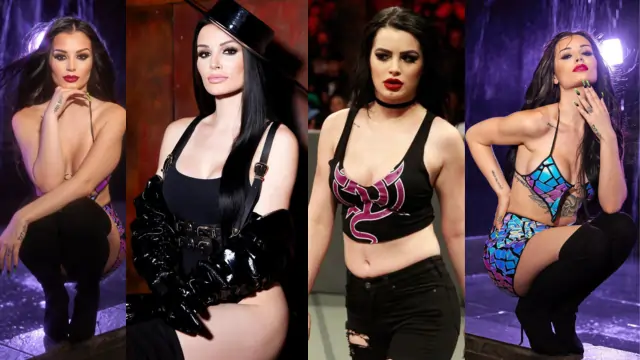 Saraya Bevis, better known by her ring name Paige, is an undeniably beautiful diva in the WWE Divas division. Paige is among the top 3 sexiest WWE Divas ever. Her pale skin, black hair, murderous eyes, and bold looks fall everyone to her love.
Despite rumors of her potential departure from WWE, Paige remains one of the best female wrestlers of the current era.
Her honors include being a two-time Divas Champion and NXT Women's Champion. Saraya is the youngest wrestler who holds the Divas Championship belt in the history of WWE. She had the championship for 308 days, the longest span in history.
4. Natalya Neidhart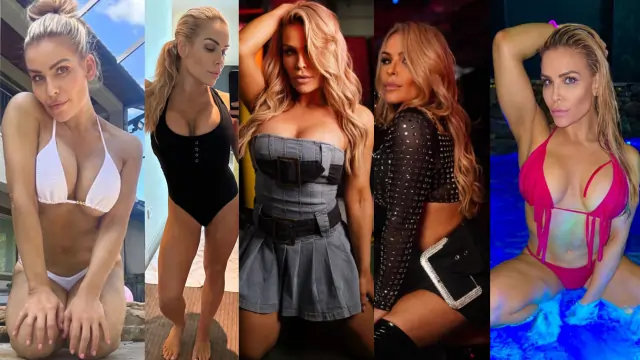 A professional Canadian wrestler, Natalya Neidhart is among the sexiest WWE  divas. She is the first female wrestler from the third generation of her successful wrestling family.
Her uncles Ross and Bruce Hart imparted their wrestling expertise, laying the foundation for her successful career. Natalya made her WWE debut in 2008 and has since achieved remarkable milestones.
She won the WWE Divas Championship in 2010 and the SmackDown Women's Championship in 2017.
Renowned for her exceptional technical abilities, Natalya is considered one of the most skilled female wrestlers in the WWE lineup. Outside wrestling, she occurred in the reality TV show Total Bellas.
5. Stacy Keibler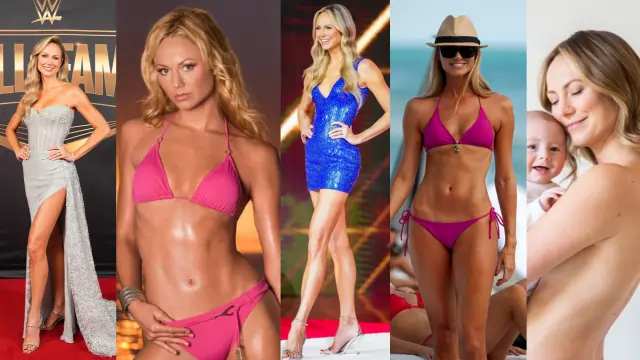 Stacy Keibler hails from the United States, excelling as a dancer, model, and former pro wrestler. She rose to fame during her time with WWE and World Championship Wrestling. Stacy earned the nickname "The Legs of WWE" for her long legs.
Her stunning presence made waves on popular shows like Dancing With The Stars, earning her the lovely nickname "The Weapon of Mass Seduction." While she was primarily recognized as a manager in the wrestling world, her allure and charm made her a standout figure.
Stacy is joyfully married to Jared Pobre, the CEO of Future Ads. And together, they start the beautiful journey of parenthood with their two children.
Keibler remains an iconic figure in the wrestling industry and is regarded as one of the top 5 hottest WWE Divas, admired for her looks and talents.
6. Torrie Wilson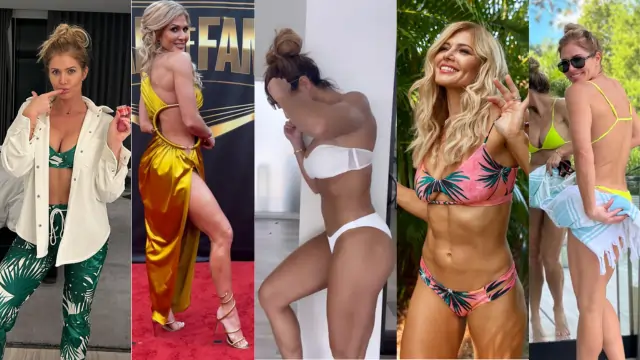 When WWE acquired WCW, Torrie Wilson made her entry into the company. While she had less experience, her determination and efforts allowed her to grow and refine her skills in the world of professional wrestling.
2003 Wilson tied the knot with former WWE superstar Billy Kidman, but sadly, their marriage ended in 2011. Before her WCW signing, Torrie had already made a mark by winning the Miss Galaxy competition in 1999.
As the proclaimed "sexiest woman in the universe," her beauty opened doors for her in the wrestling world. Her career spanned from 1999 to 2008, making it one of the longest among female wrestlers.
Throughout her tenure, Wilson featured in memorable matches, often alongside Lita, Trish Stratus, and Candice Michelle. She solidifies her position among the hottest WWE Divas and athletes with big breasts.
7. Rosa Mendes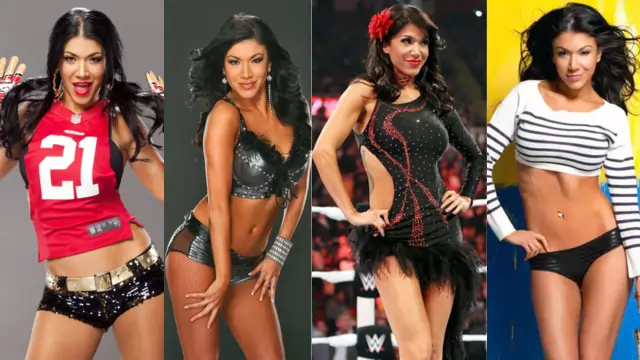 At number 7 on the list of the Sexiest WWE Divas ever is Rosa Mendes. She is a gorgeous and exotic-looking baby with a unique blend. Before her wrestling career, Rosa was a former model, stunning hearts with her striking beauty and undeniable charm.
Her curvy figure, lovely face, and sweet smile have left a lasting impression on WWE fans, & making her the dream diva for many.
Rosa's talents extend beyond her looks; she is also identified as one of the greatest women wrestlers ever. Rosa Mendes remains an iconic figure in WWE's history, leaving a mark on the hearts of fans.
8. Becky Lynch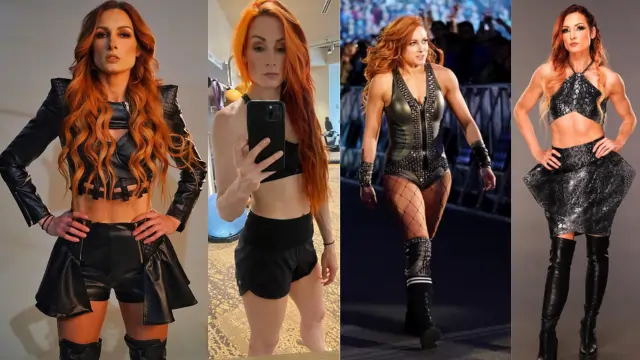 Becky Lynch is an Irish wrestler and one of the hottest WWE divas today to grace the WWE stage. Her journey in wrestling began in 2002. But she was a head injury in 2006, stepping away from the ring for six years.
Many guessed that her wrestling career might be over. But Lynch defied the odds and returned triumphantly, surprising her fans with her incredible performance. Her tenacity and skill helped to win the SmackDown Women's Championship title twice.
Becky also appeared her talents by appearing in the movie "Marine 6" alongside fellow wrestling legends like The Miz and Shawn Michaels.
9. Mickie James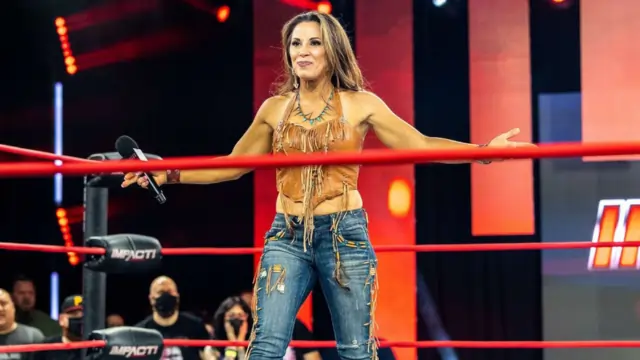 Mickie James is one of the top ten WWE female wrestlers of all time. During her career, she competes in battles with legendary opponents such as Trish Stratus and Lita.

Her time in WWE saw her alongside iconic names like Lita, Trish, Torrie Wilson, and Candice Michelle. While now making limited appearances in WWE, she has left a lasting impact.
Mickie secured the WWE Women's Championship five times during her tenure. Her journey continued in TNA, where she succeeded in the ring. In recognition of her skills, Pro Wrestling Illustrated ranked her as the top female wrestler in 2009.
Mickie's talent rose to the music industry, with two music albums released in 2010 and 2013. James has remained to rule the hearts of wrestling fans worldwide.
10. Alexa Bliss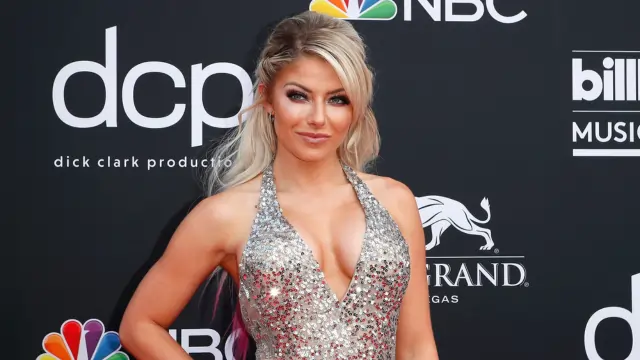 Alexa Bliss is one of the sexiest WWE divas right now. Alexa's journey began at a young age, engaging in various sports like kickboxing, track, gymnastics, and softball, even excelling as a cheerleader in high school.
After college, she goes into fitness events, including the Arnold Classic. In 2013, she inked a deal with WWE's NXT brand. Her talent shone brightly here, making her one of her era's remarkable female wrestlers. She was given the WWE short name "Wicked Witch" because of her skills.

Alexa is the first WWE female who achieves to win both SmackDown & Raw Women's Championships. She succeeded in winning SmackDown two times and Raw three times titles.
She became the first WWE women's wrestler to win the Elimination Chamber match.
Alexa Bliss's charming character and killer looks have earned her a spot on the favorites list of WWE fans worldwide.
11. Kelly Kelly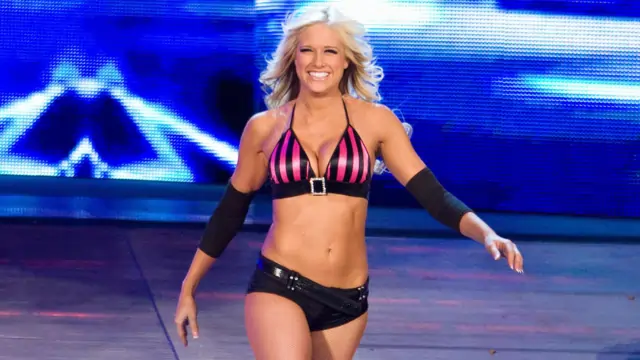 The lovely Kelly is number 11 on our list of WWE's hottest female wrestlers. Kelly's journey to wrestling began with a background in gymnastics and cheerleading.
But, her striking beauty and charismatic presence caught the eye of WWE scouts. In 2011, she achieved a fantastic feat by grabbing the WWE Divas Championship, holding the title for an incredible four months.
Kelly's life gained attention outside the ring when she was in a relationship with former WWE Superstar Andrew Martin. However, the couple eventually parted ways after a couple of years.
Known as Barbara Blank Coba, she rose to fame in ECW before debuting in WWE in 2006 and securing a long-term contract. Her popularity soared, making her one of the most searched WWE Divas, alongside the esteemed Maria Kanellis.
12. AJ Lee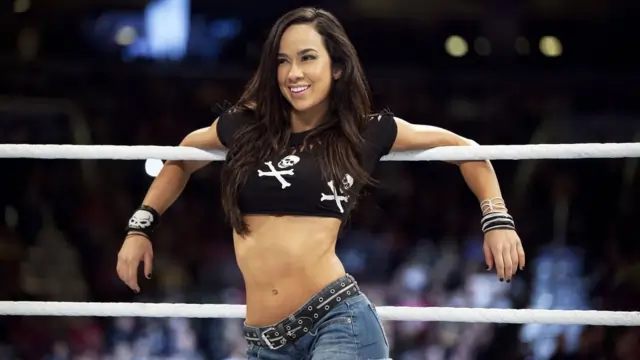 AJ Lee is one of the most beautiful WWE female wrestlers ever. Her prowess in the ring earned her the title Pro Wrestling Illustrated & Woman of the Year for three consecutive years.
While her retirement in 2015 saddened fans, given her marriage to CM Punk. AJ's unique fashion sense always pushed for individuality, making her a standout personality in the industry.
She was influenced by her brother's interest in WWE from her early day. She also debuted on SmackDown in 2011 and her role as a general manager at Raw.
Her triumphs include multiple WWE Divas Championships and Slammy Awards. Undoubtedly, her influence on the wrestling world is both undeniable and memorable.
13. Eva Marie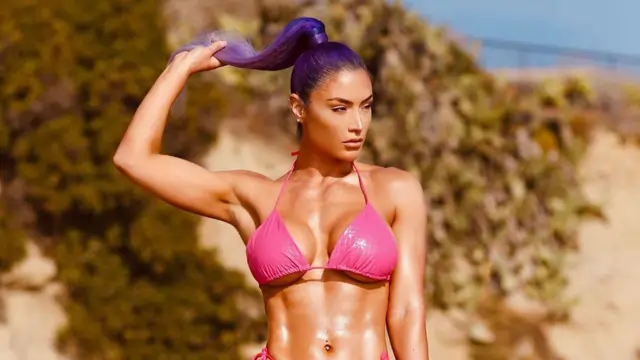 Eva Marie holds the 13th spot on the list of hottest WWE Divas. Besides being a talented actress and professional wrestler, she has also carved a niche as a fitness model.
While Eva Marie may not be the most renowned wrestler among the WWE divas. Since returning to WWE, she has left fans and critics spellbound with her glamorous presence. Going by the moniker "All Red Everything," she possesses a distinctive look that sets her apart from others in the industry.
With her red hair, beautiful eyes, and pretty body, it's no surprise that she also ventures into the modeling world. Eva Marie first caught the public's attention through her appearances on the Total Divas Reality Show.
Since then, she has drawn significant attention in various ventures, such as her breathtaking photoshoots for prominent fitness magazines. Her sensational Maxim Magazine photoshoot garnered immense praise, leaving everyone enamored by her charm and beauty.
14. Charlotte Flair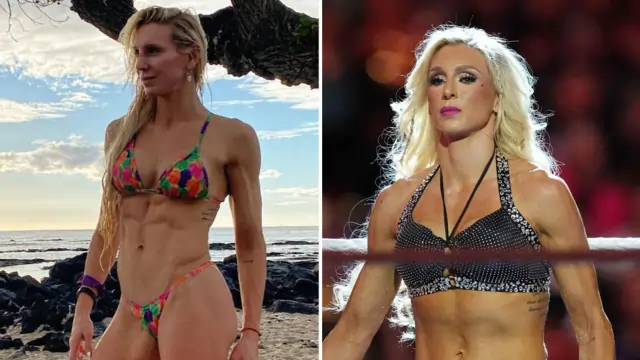 Charlotte Flair is among the currently active sexiest female WWE wrestlers. Charlotte is the daughter of the legendary wrestler of Ric Flair. She has also famous as "The Queen of WWE" for her hottest body and beautiful look.
She is a USA pro wrestler and won the 2016 Women of the Year award. She is currently working for WWE's Raw Brand. Flair has won numerous championships and played a crucial role in revolutionizing women's wrestling.
15. Sasha Banks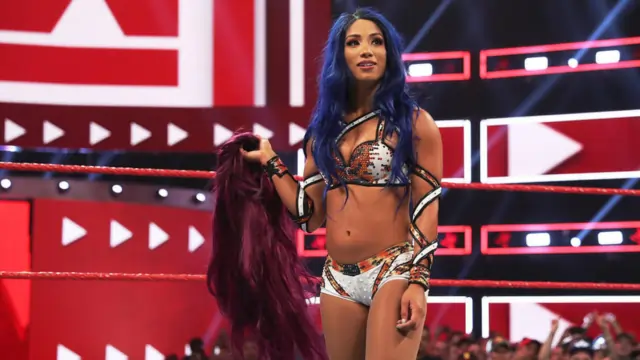 Sasha Banks holds a place among the top 15 hottest WWE women wrestlers. She is also known as "The Legit Boss." Sasha is known for pushing the boundaries and delivering thriller matches. Her technical prowess, combined with her charming presence, has made her a fan favorite.
As a multiple-time champion, she has consistently demonstrated her in-ring capabilities and has raised the bar for women's wrestling. Her journey to fame didn't start with WWE, but Sasha is making waves in the wrestling world.
She has left an indelible mark in WWE as a former NXT and RAW Women's Champion. Banks' definite charm has only added to her fame, making her a hot favorite among fans worldwide.
16. Alicia Fox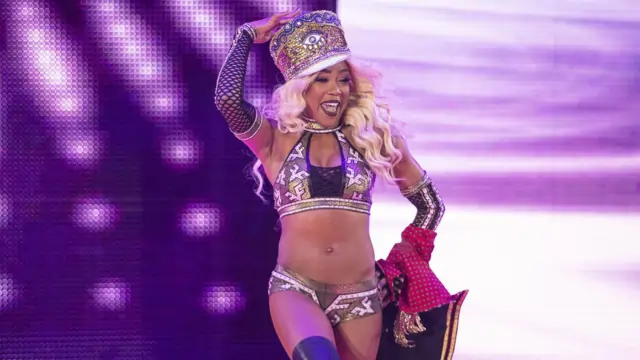 At number 16 in the ranking of Hottest WWE Divas in 2023, we have the alluring Alicia Fox. Her sexiest personality, ample turns, and loveliest smile have fans mad. In contrast, she is the first American & African wrestler Champion in WWE history.
Alicia first came out as WWE Superstar Edge's mistress. Although her appearances have been few recently, fans still want to watch her action. Particularly when Team Bella is involved owing to her association with them.
17. Lita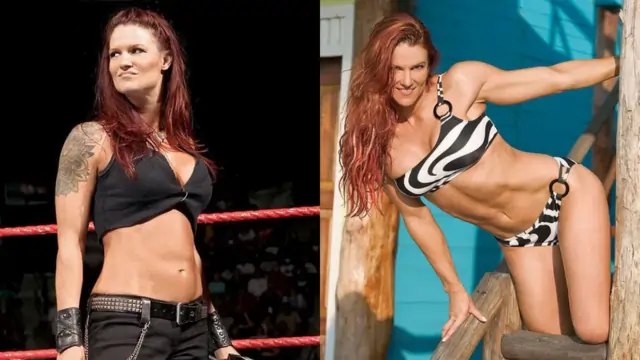 Lita is in 17 places in our list of hottest female WWE wrestlers in history. Lita, the fiery redhead, is one of the professional women superstars in WWE. Her prettiest body and killer moves grabs the attention of fans to her.
Her journey from 2000 to 2006 left a memorable spot, earning her a well-deserved place in the WWE Hall of Fame. Her partnership with the Hardy brothers in Team Xtreme further firmed her position as a notable WWE Diva.
Her rivalry with Trish Stratus remains legendary, adding to her appeal. Her sexiest look captured the fans' attention, making her one of the most searched WWE Divas online during her time.
18. Michelle McCool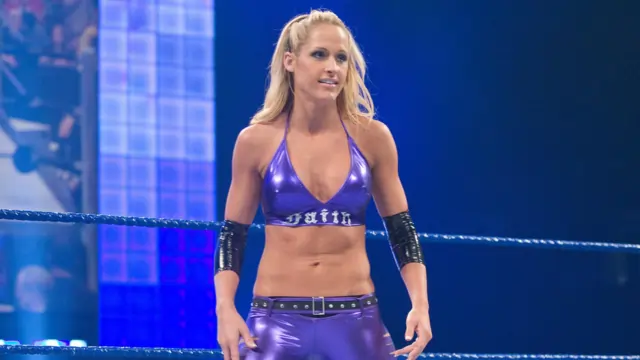 Michelle McCool is among the top 20 sexiest WWE divas of all time. Michelle Leigh Calaway is a successful American professional wrestler who gained fame through WWE. She is known for winning WWE Divas Champion 2 times and WWE Women's Champions 2 times.
McCool was wedded to her school lover, Jeremy Louis, but they went their separate ways in 2006. Subsequently, she found love again with fellow wrestler "The Undertaker" Mark Calaway.
19. Melina

Perez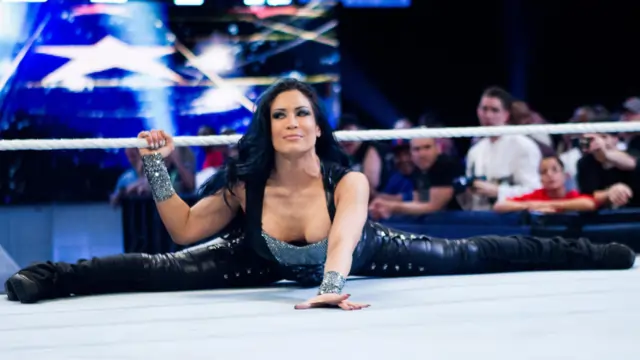 Melina Perez was the prettiest WWE wrestler known for her complex personality and excellent in-ring skills. Backstage, she had a reputation for clashing with other Divas.
Melina's journey from a model to a WWE star began in 2001. Her talent and determination earned her three WWE Women's Championship titles and two WWE Divas Championship victories, placing her among the top female wrestlers.
Her flexibility was a spectacle, captivating fans during her impressive ring entrances. Her in-ring prowess and dedication to her craft demand respect, making her a memorable figure in professional wrestling.
20. Maria Kanellis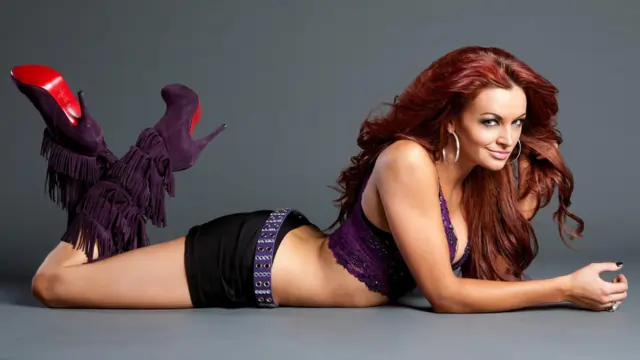 Maria Kanellis is in 20th place in our list of the top 20 sexiest WWE divas ever. Kanellis is a well-known name in the professional wrestling world. Rising from ECW, she officially debuted in 2006 and signed a long-term deal with WWE.
She became one of the most searched WWE Divas alongside Barbara Blank Coba. Maria has shown her talent as a pro wrestler and a skilled, stable manager. In her career, Maria has ventured into movies, appearing in several films.
Her WWE journey began in 2014 when she took on the backstage interviewer role. Kanellis tied the knot with fellow WWE Superstar Mike Kanellis, and together they have a child.
FAQs
Who Are the Loveliest Women in WWE?
While beauty is subjective, many WWE Superstars possess stunning looks. Some notable names include Eva Marie, Lita, and Paige.
Who Are the Sexiest Women in WWE?
A: The perception of beauty varies among fans. But WWE has plenty of charismatic and hot divas. Some sexiest WWE Divas include Stacy Keibler, Alicia Fox, and Becky Lynch.
Who Is the Hottest WWE Diva of All Time?
Trish Stratus, Stacy Keibler, and Nikki Bella are often regarded as some of the hottest WWE Divas in history.
Did Any WWE Diva Become a World Champion?
Yes, several WWE Divas have held world championships. Notable examples include Trish Stratus, Lita, Charlotte Flair, and Alexa Bliss.
Are WWE Divas Just Eye Candy or Skilled Wrestlers?
WWE Divas are much more than just eye candy. While they may have beauty and charisma, many of them are highly skilled wrestlers who have shown their abilities in the ring.
Who Is the Longest-Reigning WWE Divas Champion?
Nikki Bella holds the record for the longest-reigning WWE Divas Champion, with a reign that lasted an impressive 301 days.
Are There Any Current WWE Divas on the List?
Yes, Alicia Fox, Charlotte Flair, and Becky Lynch are the current active sexiest divas in the WWE.