The NBA is a globally beloved sport, with players who are not just athletes but iconic celebrities known for their magnetic charisma. To be an NBA player requires elite athleticism and technical skill.
These NBA players have amazed their followers with their athletic prowess on and off the field. These athletes have mesmerized fans with their skills and stunning looks, earning them spots in the list of the most handsome NBA players of all time.
Here, we will highlight players who redefine greatness with their mesmerizing good looks. It's time to meet the faces and talents that have cemented their legacies in sports history.
Top 10 Hottest NBA Players in the World
Let's dive deeper into the charm of these beautiful NBA players of all time.
1. Kelly Oubre
At the top of our list, here comes Kelly Oubre, a young American athlete. He is famous for his phenomenal appearance and defensive versatility. Standing tall at 6 feet and 7 inches, this man has made a mark in beauty and charm. He is recognized as a brilliant three-point shooter in the NBA.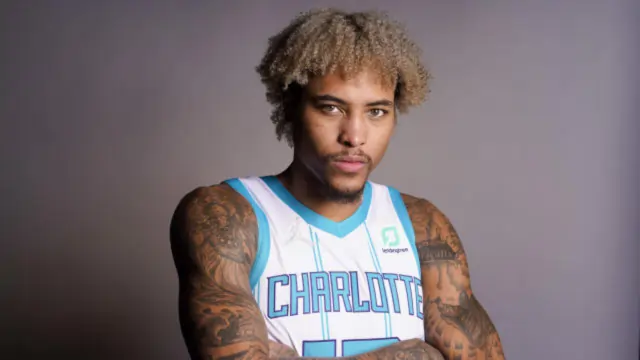 The University of Kansas is where he started his career in basketball. He joined the Atlanta Hawks in 2015. He is the gold medalist of the USA FIBA AmeriCup 2017.
He was a part of the Phoenix Suns in 2021, who reached the NBA finals for the first time. This NBA master is known for his fashion sense and remarkable tattoos on his body. Due to his fashion sense and outlooking features, his name falls in the list of the most handsome nba players 2023.
Read More: Hottest Male Rugby Players
2. Kevin Love
Kevin Love is an American-born NBA player known for his dashing appearance and on-field excellence. He is known as lightskin nba player due to his stunning appearance. He was selected to the All-NBA Second Team twice and won the 2010 FIBA World Championship with the United States National Team.
Love also won the NBA championship with the Cleveland Cavaliers and was awarded the NBA's Most Improved Player award in recognition of his outstanding success.
The Cavaliers reached the NBA Finals four consecutive times from 2015 to 2018, winning the championship in 2016. He is not just gifted with charismatic beauty but also with exceptional basketball-playing skills. Love's charm extends beyond the court, making him one of the most attractive NBA athletes.
3. Justise Winslow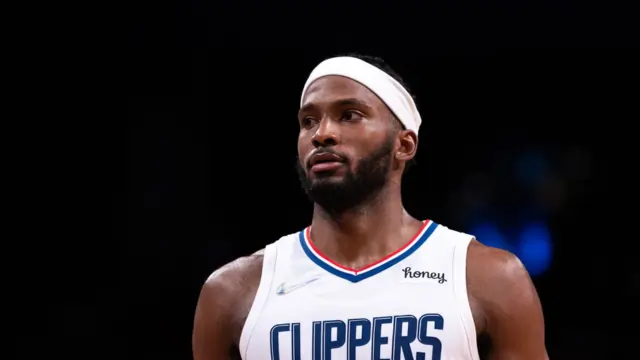 Justise Winslow, an American NBA player with a muscular physique and striking looks, is renowned for his skills and versatility on the court. Winslow is a versatile defender who can guard multiple positions and is a good passer and ball-handler for his size.
He was traded to the Memphis Grizzlies in February 2020 and is currently a member of the Portland Trail Blazers. So, He is one of the most handsome basketball players of all time in the league.
4. Ben Simmons
Heading forward in our list of fine basketball players nba, next one is Ben Simmons. Ben Simmons has amazed his followers with his striking features and considerable skills on the basketball court. Simmons is known for his incredible passing ability and lockdown defence. He is also a good rebounder. Simmons was a top pick in the 2016 NBA draft by the Philadelphia 76ers.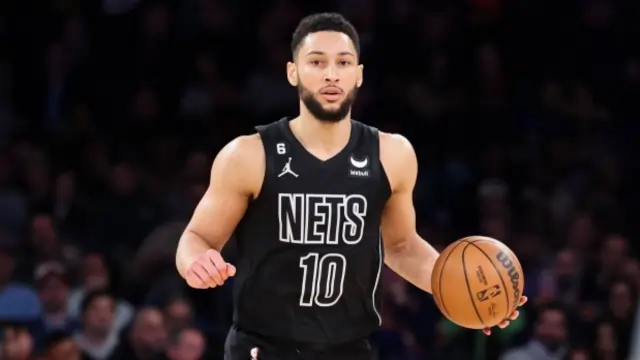 This talented young basketball player won the NBA Rookie of the Year Award in 2018. In 2022, he joined the Brooklyn Nets, but he could not complete the season due to a back injury. He is a young star who stunned fans with his alluring looks and defensive prowess.
Read More: Hottest WWE Divas
5. Ja Morant
When talking about the hottest NBA players, one name stands out: Ja Morant. He's known for his blazing athleticism and breakneck speed. He has exceptional skills when playing and stops passes with his hawk-like eyes.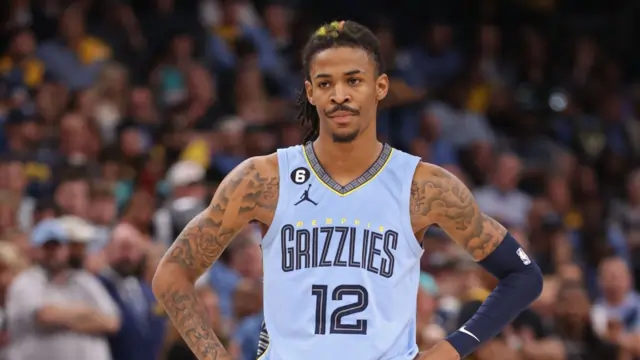 Morant was drafted second overall by the NBA in 2019. He had a memorable 2020 season, winning the Rookie of the Year award and being selected for the All-Star Game. He is a top-rated player among fans and peers and plays for the Memphis Grizzlies.
6. Zach LaVine
Zach LaVine shines brightly among American NBA players due to his breathtaking looks. He joined the Minnesota Timberwolves in 2014 and is among the few players who won the Slam Dunk Contest twice.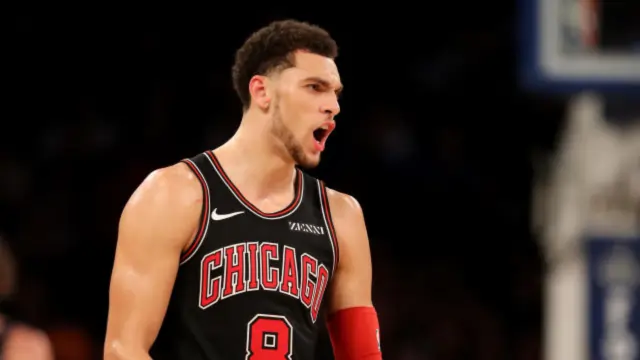 LaVine won a gold medal at the 2020 Olympics and is expected to be one of the most exceptional players in the 2023-24 season. He has a huge fan base, and watching him play is like witnessing an electrifying performance every night.
Read More: World's Hottest Rugby Wives
7. Rudy Gobert
Next on our list is Rudy Gobert, a French basketball player with a dazzling appearance. Standing tall at 7 feet, he is considered the best rim protector in the NBA. He was chosen for the 2013 NBA draft by the Utah Jazz.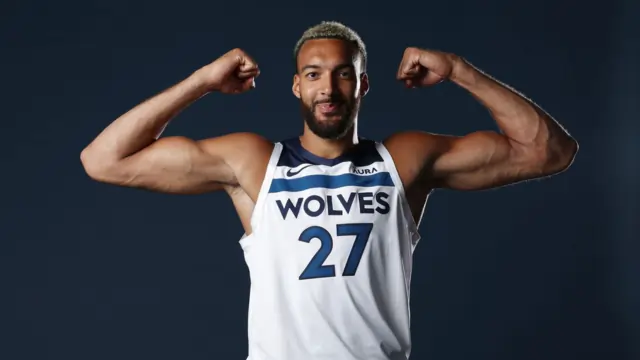 Gobert has claimed three NBA Defensive Player of the Year awards. From 2016 to 2017, he served as block leader in the NBA. He has also served as a rebounding leader in the NBA in 2021.
He was named to the All-NBA Second Team in 2017 and the All-NBA Third Team from 2019 to 2021. Now, he is playing with the Minnesota Timberwolves.
Read More: Hottest Female Rugby Players
8. Blake Griffin
Let's discuss Blake Griffin, a legendary American NBA player. His journey began at the University of Oklahoma, where he earned the title of consensus national college player of the year. He is considered as one of the cute basketball players.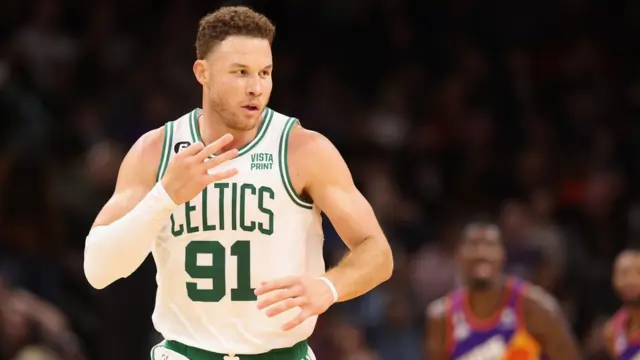 The Los Angeles Clippers selected him as the first overall pick in the 2009 NBA draft, and he was honoured with the NBA Rookie of the Year award in 2011.
Griffin is also the champion of the 2011 NBA Slam Dunk Contest. This talented young player still has much more to offer the NBA.
9. Cedi Osman
Cedi Osman is a Turkish international basketball player currently playing for Cleveland Cavaliers. He is capturing the attention of basketball fans worldwide with his talent, potential, and charismatic demeanour. Off the court, Osman is a philanthropist and an ambassador for UNICEF.
Osman began his professional career with Anadolu Efes in the Turkish Basketball League (TBL). His fashion sense has been featured in several fashion magazines, earning him the title of the most stylish player in the NBA.
Read More: Hottest Female Soccer Players
10. Serge Ibaka
Serge Ibaka Ngobila is a fabulous Spanish-Congolese basketball player. He was a vital player of the Toronto Raptors team that won the 2019 NBA championship. Ibaka is known not only for his defence but also for his versatility as a scorer.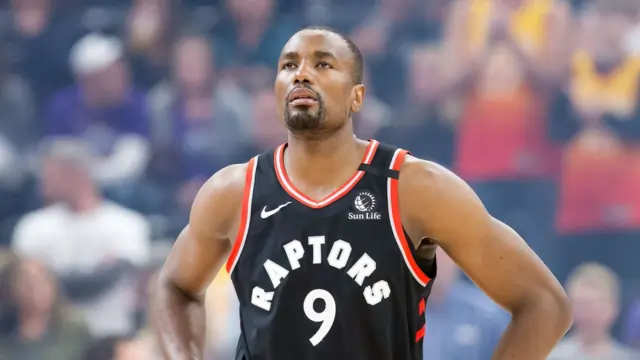 He has honed his shooting skills, becoming a solid three-point shooter. Ibaka is widely considered the sexiest NBA player, and his fashion sense has earned him the distinction of being the most stylish player in the league.
Conclusion
As we conclude our exploration of the hottest NBA players, one thing is clear: the league is brimming with talent and charisma. Whether it's young dynamos like Ja Morant or Ben Simmons, these most attractive nba players reddit bring magic to the court every tip-off.
They're more than just athletes; they're entertainers, role models, and inspirations to fans worldwide. So, as the NBA season unfolds, keep your eyes on these remarkable cute nba rookies.
Read More: Hottest Female Snooker Referees