Since 1976, the World Women's Snooker Championship has been played yearly. It gives the best female snooker players the chance to compete on the World Women's Snooker Tour. Snooker is a mixed-gender sport, allowing women & men to play in the same sector.
With a few female snooker referees playing a major role in the sport's major championships, there are currently more women playing this sport than ever before.
The duties of a snooker referee involve more than noting fouls and game time limits, and numerous female officials are among the best in their profession.
Top 9 Hottest Female Snooker Referees
There were many women's referees who started their careers in the snooker sport, but only some refs succeeded because of their talent. Also, they were given honorable contracts for their work and sponsor deals.
Here, we have a list of the best hottest female snooker referees, who are famous worldwide. Let's take a look at these beautiful ladies' referees:
1. Desislava Bozhilova
Desislava Bozhilova is one of the hottest female snooker referees in the world. Her sexiest body takes your attention from a match to her beauty. Bozhilova was born in Sliven on 6 Oct 1992. She began her career in 2012 and quickly become a successful ref in snooker.
Bozhilova started playing pool when she was 13 years old and became interested in snooker after watching it on television. 
She has overseen ranking event finals and worked as a referee at the World Snooker Championship and become an international snooker referee. At the Masters 2022, she officiated her 1st Triple Crown final. At the UK Championship 2022, she officiated her second Triple Crown final.
You Also Like: Hottest Athletes With Big Breasts
2. Proletina Velichkova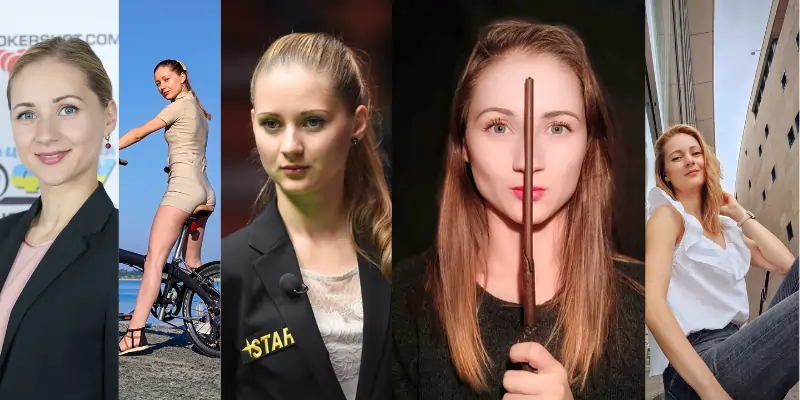 Proletina Velichkova is in second place on our list of women's snooker referees. Velichkova was born on 25 Apr 1991, in Bulgaria. She has a lovely face and a beautiful body is enough to heat the environment.
Velichkova is a professional & the first successful Bulgarian official, who started his career in 2011
. When she noticed that Bulgarian Snooker Referees Association needed a referee. She is also the highest-paid snooker ref in the world.
In 2012, the Bulgarian female referee oversaw her first big match. She is now an official umpire for big matches and tournaments in the snooker world tour. Moreover,
she oversaw her first live match in 2013 and has also officiated other televised ranking contests.
3. Monika Sulkowska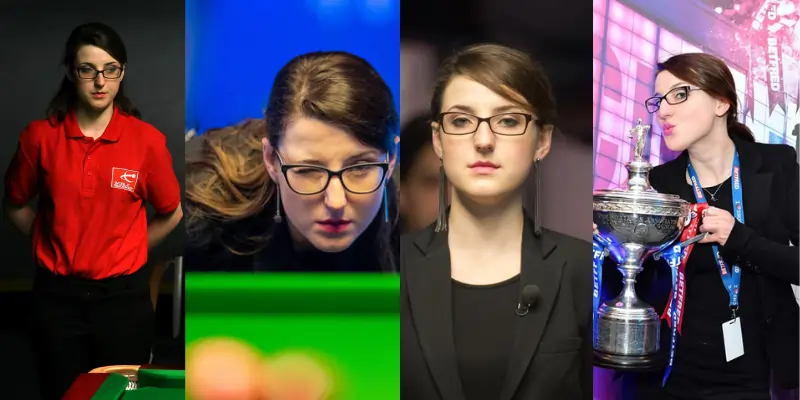 In our list of professional female snooker referees Monika sulkowska is in the 3rd spot. Everyone loves to stare at her hottest body and her innocent face.
Sulkowska began officiating snooker matches in 2012, and she has developed into one of the sport's top female referees

.

She competed in her debut World Snooker event at the 2014 Gdynia Open, when Shaun Murphy made a flawless 147 break, making history

.
Sulkowska has served as an umpire on many occasions, including the Home Nations series, the German Masters, World Snooker Championship
.
4. Michaela Tabb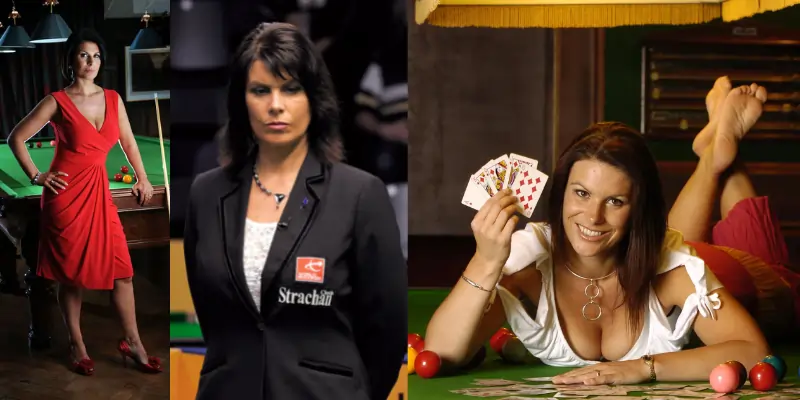 Michaela is one of the sexiest female snooker referees.

Scottish Michaela Tabb is a professional female referee of snooker and pool, who was born on 11 Dec 1967 in England

.
Her beautiful face and sexiest body make everyone fall in her love.

Starting with pool, she reaches great success for women officials in professional cue sports

.
She became the well-known female referee in the sport after becoming eligible to officiate on the World Snooker Tour in 2001
.
In Welsh Open 2002, she was the first woman to umpire a professional ranking snooker event.
In 2015, Her leave from the tour marked the end of her professional snooker refereeing career.
5. Tatiana Woollaston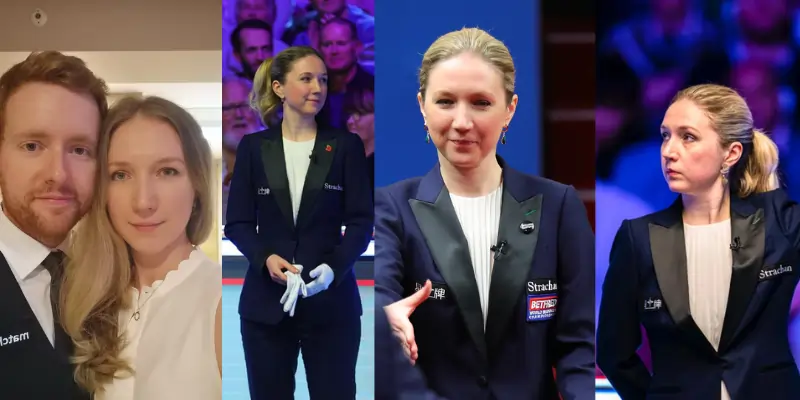 Tatiana Woollaston is among the professional women's snooker referees. Woollaston is a professional snooker referee, she was born on 8 Nov 1986 in Pinsk. She is giving her services as an official referee for EASB, EBSA, WPBSA, and BSF.
In Mar 2008, Woollaston began overseeing amateur snooker matches in Belarus. In 2010, Woollaston made history as the first official from Eastern Europe to officiate at a world-class snooker match.
She received her degree from Belarus State Economic University, where she studied banking, credit, and finance. In June 2011, she married Ben Woollaston who is a snooker player.
6. Patricia Murphy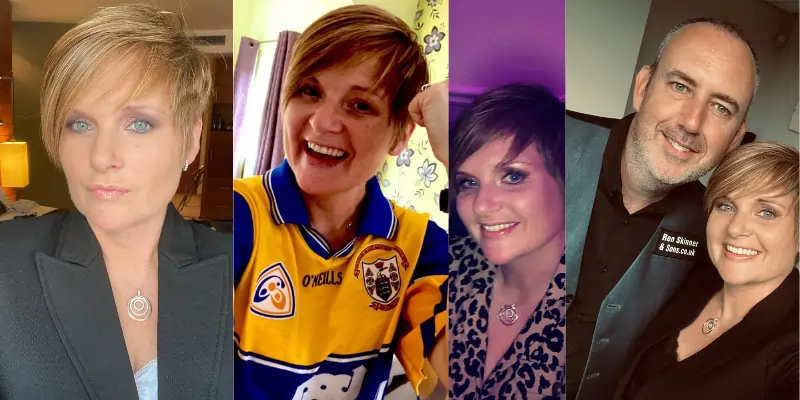 Professional Patricia Murphy is an Irish woman snooker referee & pool official. She is famous for being the second woman to officiate on the major tours of the sport. She is also famous As Patricia Roberts.
She was born in County Clare, Ireland, her parents also were snooker players. In 2004, she qualified to officiate on the professional snooker tour. In 2009, Murphy was chosen to officiate the World Pool Masters.
7. Maike Kesseler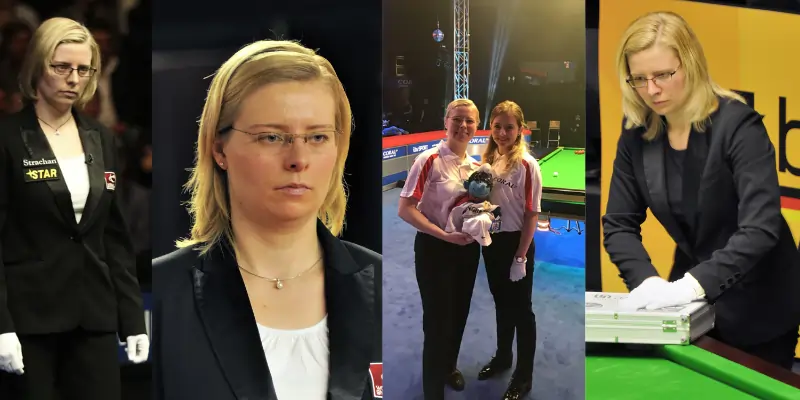 German Maike Kesseler is one of the sexiest female refs snooker in the world. She was on 1 Jan 1982 in Mammendorf, Germany. Men fall in his love by seeing her beauty.
Kesseler is a customer adviser for a bank and snooker matches officials as a passion. Her husband, Jürgen Kesseler, is a former German snooker player and event organizer.
Kesseler first became started snooker in 2005, and her interest mainly increased by watching matches on telecast sports on Eurosport. She began her snooker career as a beginner in Germany and officiated the 2010 Paul Hunter Classic.
You Also Like: Hottest Soccer Fans in World Cup
8. Eva Poskočilová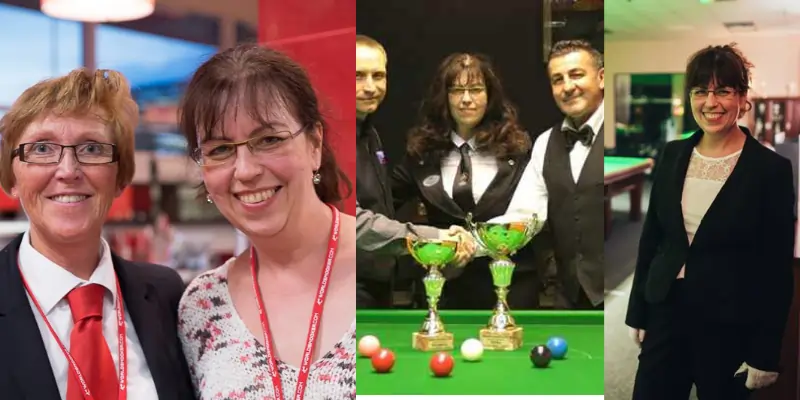 Professional Eva Poskočilová ref is on the list of famous women's referees in the world. She was born on 23 May 1966 in the Czech Republic.
Almost ten years ago, when she first watched snooker on TV, Eva show an interest in snooker. She later started attending matches broadcast on Eurosport

regularly

.
In 2010, PTC held a competition, she made her main tour debut as a referee.
Eva started officiating amateur competitions around Europe and the rest of the world after the match before back to main tour matches in Sofia in 2012
.
Eva has a degree in English & American Studies and works as an English and French translator outside of snooker
. Eva enjoys travel, art, food, and hiking. She also works as a part-time snooker commentator for Czech Eurosport.
9. Tanya Vekker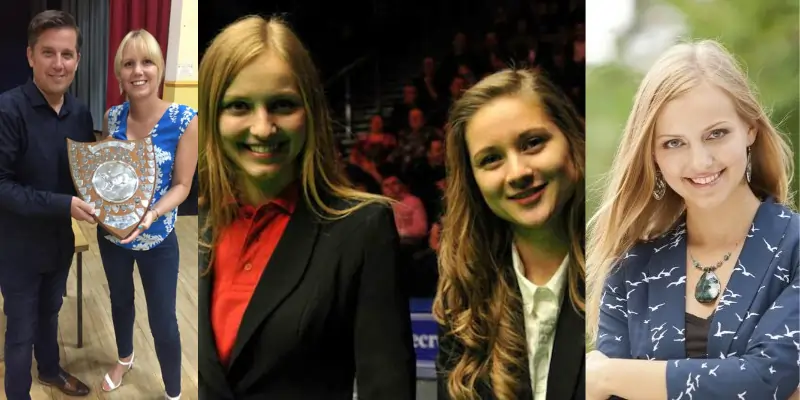 Tanya Vekker is one of the most beautiful female snooker referees in the world. This beautiful woman is from Ukraine, and she is 35 years old. Vekker attracts every man's attention with her charming actions.