Height is often seen as an advantage in basketball, and these top 10 tallest female basketball players have certainly proven that to be the case. With their towering stature, they have dominated the game domestically and internationally.
Their dedication and passion have inspired a new generation, and they continue to be role models for young players today. These players have redefined the boundaries of the game by showing that height is not a requirement for success.
In this article, we'll take a closer look at these top ten tallest women basketball players ever to grace the WNBA court.
Top 10 Tallest Female Basketball Players
These females have amazed the world with their unforgettable physique and tremendous play. Here are the biggest female WNBA players of all time:
| Name | Height | Age |
| --- | --- | --- |
| Malgorzata Dydek | 7'2″ | 37 (dead) |
| Han Xu | 6'10" | 24 |
| Bernadett Hatar | 6'10" | 29 |
| Brittney Griner | 6'9″ | 33 |
| Liz Cambage | 6'8″ | 32 |
| Maria Stepanova | 6'8″ | 44 |
| Lindsay Taylor | 6'8″ | 42 |
| Razija Brcaninovic | 6'8″ | 56 |
| Zheng Haixia | 6'8″ | 56 |
| Katie Mattera | 6'7″ | 40 |
1. Malgorzata Dydek
A Poland-born star who surprised the world with her skills. She sparkled the game and her opponents with her magnificent height. She is 7'2″ tall, so Dydek was the tallest professional female basketball player ever.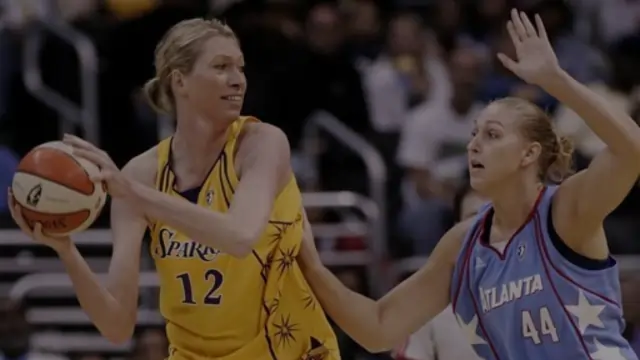 No one is still close to her, not only in height but also in her outstanding achievements. She was a centre player and just like the centre of gravity that holds the team together. All these qualities made her earn the title of Polish Gold Cross of Merit and the world's tallest woman basketball player.
Read More: Hottest NBA Players
2. HAn XU
Next on our list of tallest female WNBA players is Han Xu. Hailing from China, she stands at a height of 6'10" feet. Han Xu is not just the tallest in the game; she's a rising star and a role model for young athletes.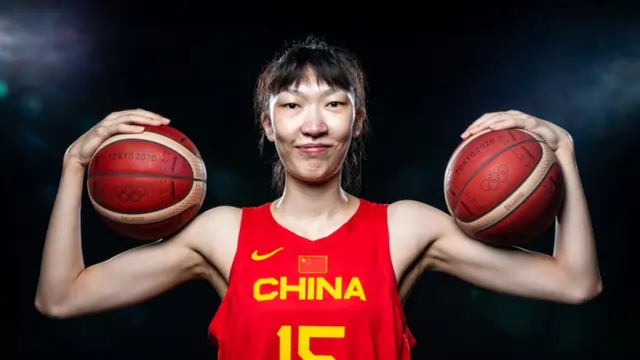 Currently, she is playing for the New York Liberty of the Women's National Basketball Association (WNBA). In the 2019 NBA draft, she was selected at the 14th number due to her excellent rebounding and defensive skills.
In a very short time, she became one of the league's best players. In 2022, she proved her prowess with 10.9 points, 1.1 blocks, and 6.1 rebounds. And when it comes to defence, she's like a giant wall, swatting away shots with ease. 
3. Bernadette Hatar
Bernadette, with her towering height of 6'10", has made her name on the list of tallest women basketball players ever. However, her WNBA journey has yet to see the success one might expect. In the 2021 season, she played just seven games for Indiana Fever.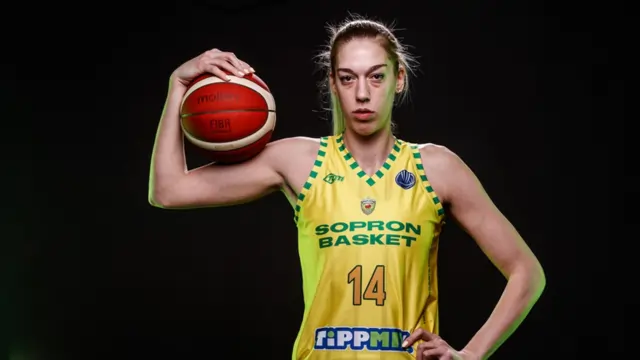 She made her WNBA debut at the age of 26. During her short career in the WNBA, she has shown a potential of 2.6 rebounds, 0.3 assists, and 4.9 points per game. She made remarkable achievements while playing in the Euro leagues, where, in 2018, she led her team to the finals.
However, her time in international basketball was brief. Hatar's height and talent made her a noteworthy presence in women's basketball. At the time, her WNBA chapter may have ended with the Fever. Her story in the world of basketball is far from over.
Read More: Wrestlers Who Died in the Ring
4. Liz Cambage
Standing 6'9″ tall, Liz Cambage has ranked in the 4th place in the list of longest-female basketball players. Liz has won All-star honours while playing with four different teams. While the selection of the 2011 WNBA draft of Tulsa shocked, she was the second overall pick.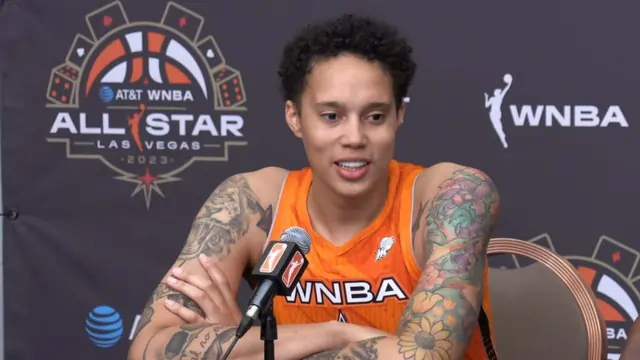 During her remarkable journey in national basketball, she has played with Tulsa Shock, Dallas Wings, Las Vegas Aces, and the Los Angeles Sparks. She had a record of 7.5 rebounds, 15.8 pounds, and 1.6 assists per game.
She had left an absolute impact on the WNBA not just because of her roof-touching height but due to her superior skills.
5. Brittney Griner
Brittney Griner, standing tall at 6'8″, has left a memorable impact on the world of the WNBA. Her combination of height and athleticism has made her a dominant force in the WNBA.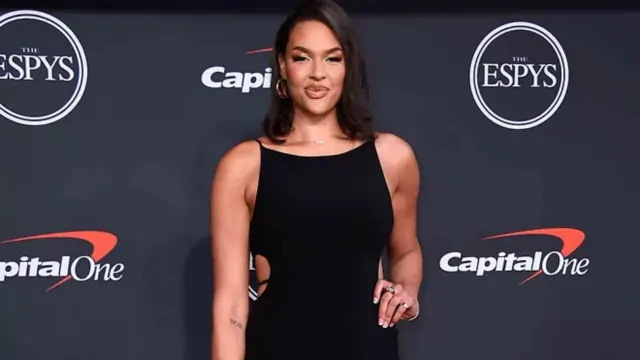 In her nine WNBA seasons with the Phoenix Mercury, Griner has achieved impressive feats. She's an eight-time All-Star and an eight-time league leader in blocks. With her defensive skills, she had career averages of 17.7 points, 7.6 rebounds, and 1.8 assists per game.
She's won two Olympic and two FIBA World Cup gold medals for the USA. She missed the entire 2022 WNBA season due to her detention in Russia for possessing drugs. Fortunately, she has returned to the United States and rejoined Mercury. 
Read More: Hottest Rugby Wives
6. Maria Stepanova
There is a talk about the tallest female basketball player; how can we forget the Russian sensation Maria Stepanova? With a sky-touch height of 6'8″, she had an excellent impact on the history of the WNBA.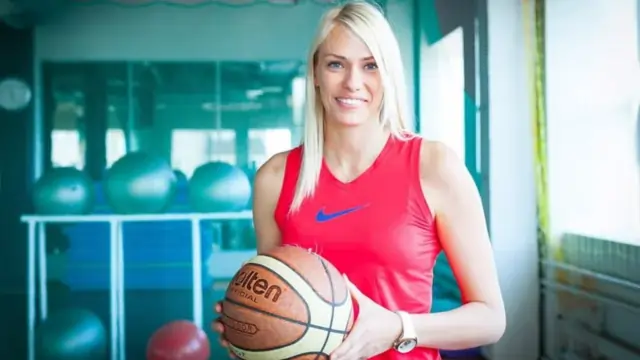 She has been a part of Phoenix Mercury from 1998 to 2001. Not just in the WNBA, she had achieved success in the Olympics. In 2008 and 2012, she won bronze.
She amazed the basketball world with her spectacular achievement by winning FIBA Europe Women's Player of the Year thrice. Maria has set a shining example with her success outside the WNBA.
7. Lindsay Taylor
Lindsay Taylor ranks seventh in our list of the top 10 tallest players of the WNBA. She made her debut with Phoenix Mercury in 2004.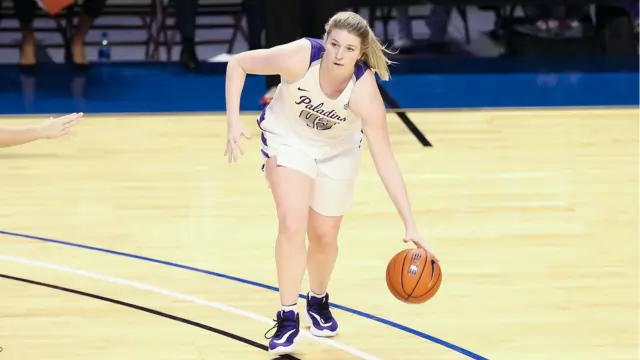 Standing tall at 6'8″ while playing from  Phoenix, she appeared in 5 matches. During her play, Taylor left the opponents in dust with her dazzling looks and professional skills. She has played a few WNBA matches. 
Instead, she had massive success on the global stage as an overseas player. She played for different teams in the LFB, Polish Women's League, WKBL, KBSL, WCBA, and Angola Women's Basketball League. Her story highlights the challenges and triumphs of athletes everywhere.
Read More: Hottest Female Rugby Players
8. Razija Brcaninovic 
Bosnian player Razija Brcaninovic has earned a huge fan base due to her unusual basketball career and her height of 6'8″. She has secured the 8th position in the list of tallest WNBA players. She started her career with Sloboda Tuzla in 1998.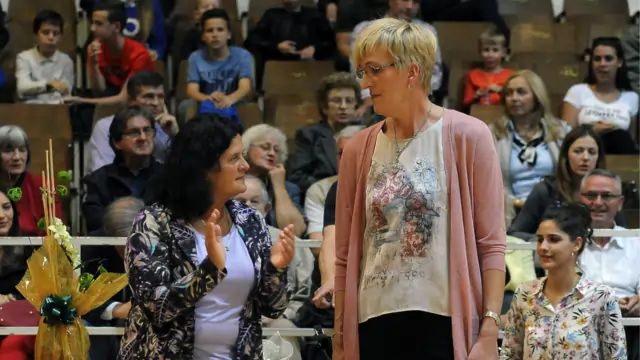 She had played with many teams, claiming her potential in basketball. In 2004, she won the title of EuroLeague Women MVP. Not only this, she helped her Bosnian team to secure bronze in 1999 at EuroBasket.
She has an unforgettable career in the WNBA, with an average of 5.1 rebounds and 9.1 points in 30 games. She exemplified a stunning job in the WNBA.
9. Zheng Haixia
Zheng Haixia is a unique and memorable player of the early days of the WNBA. Zheng is from China, and her impressive height makes her an exciting prospect. Towering at 6'8″ and weighing 254 pounds, she was also the heaviest player in the league.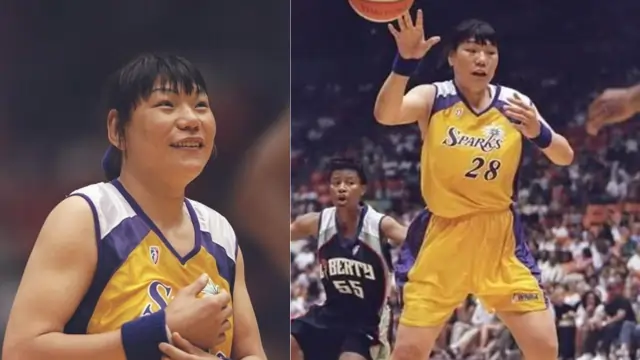 Haixia achieved international success with the Chinese National Women's Basketball Team, winning a silver medal at the 1992 Barcelona Olympics. She made her WNBA debut in 1997 with the Los Angeles Sparks.
She made a quick impact with averages of 8.9 points and 4.4 rebounds per game. She left a lasting impression on the league in its early days.
Read More: Richest Female Soccer Players
10. Katie Mattera
Here comes another tallest NBA player, Katie Mattera, with a height of 6'7″. She not only ranks among the tallest players in the WNBA, but she is also one of the most successful players in league history.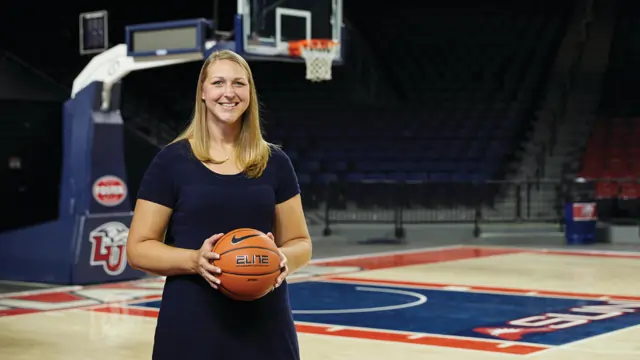 Her journey in basketball began in college at Liberty, where she shattered records and expectations. She had made a total of 1,000 points in her career. Not only this, she has helped Detroit Shock to reach the finals of the 2007 WNBA.
She had been a great rebounder and an excellent defender. She retired from the WNBA, marking a fabulous journey of success and thrill in 2009. It's her determination and hard work that genuinely elevate her to greatness.
Conclusion
These top 10 tallest female basketball players have left their towering mark on the sport. They have shown that height is a powerful asset in basketball. They have used their size to dominate domestically and internationally. 
Some are making the WNBA their home, and others are finding success on international courts. Their dedication and passion have inspired generations of athletes, and they continue to be role models for young players today.
When we watch these incredible athletes play, we are reminded that the sky is the limit in basketball. Hard work and determination make anything possible.