Behind every successful football match, there's a hidden player. He is the fundamental pillar of the game and is often overlooked. We call him the goalkeeper. He is the one who is responsible for keeping the ball away from the goal throughout the tournament.
Being a goalkeeper, he must be concentrated, enthusiastic, active, and a quick decision-maker, as his decision can change the density of the game in no time. Here, we will highlight the best goalkeepers of all time.
The goalkeepers on this list have all significantly contributed to the football game. They have inspired generations of young players and helped to raise the standard of goalkeeping around the world.
Top 10 Best Goalkeepers of All Time
Here are our top picks of the best goalkeepers in the world. These players have a marked history with their incredible skills and tactics in goalkeeping.
1. Peter Schmeichel
When talking about the unforgettable best goalkeepers, there is always a name at the top of the list: Peter Schmeichel. A legendary player whose presence on the field was considered a mark of challenging gameplay.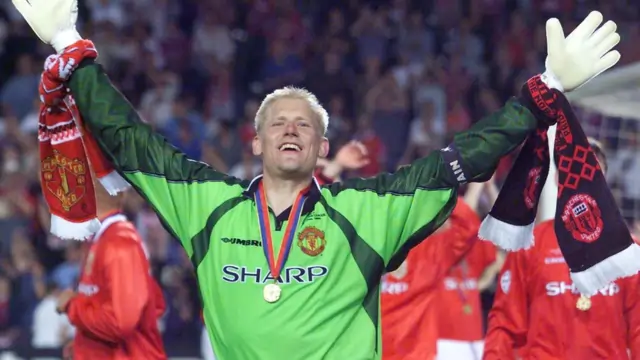 He was an obstacle in the way of the ball to the goal. He is renowned for his exceptional ability to stop shots. He has an unending list of achievements in his career as a keeper. His time with Manchester United is considered a golden era of his journey.
During this period, he secured five titles in the Premier League, one Leagues Cup, three OF Cups, and the UEFA Champion League. When playing from Denmark in 1992, he won the championship. Schmeichel said goodbye to this fabulous game in 2003.
2. Gianluigi Buffon
Gianluigi Buffon is a football player who has etched his name in history as an outstanding goalkeeper. He has made his way to the FIFA World Cup Golden Glove through his skills, passion, and dedication.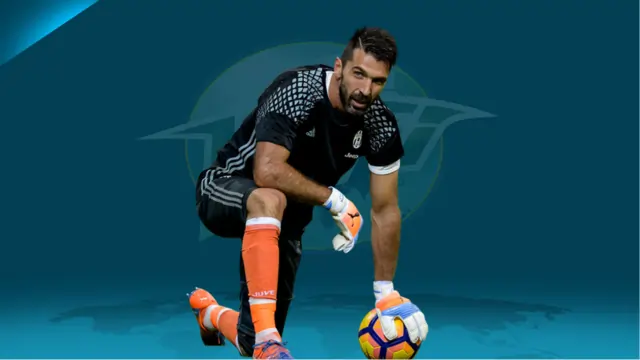 Initially, Buffon started his career as a goalkeeper by becoming part of Parma. His addition to Parma was a lucky charm for them. With his extraordinary abilities, Parma secured Coppa Italia in 1999.
Not only this, he helped them to achieve the UEFA Cup in 1999. The list of titles earned by Buffon is unending. Buffon's story is proof of reaching the pinnacle of success in every conceivable way.
Read More: Tallest Female Basketball Players
3. Oliver Kahn
In the history of football, one name reigns supreme: Oliver Kahn. Oliver is one of the invincible goalkeepers of all time.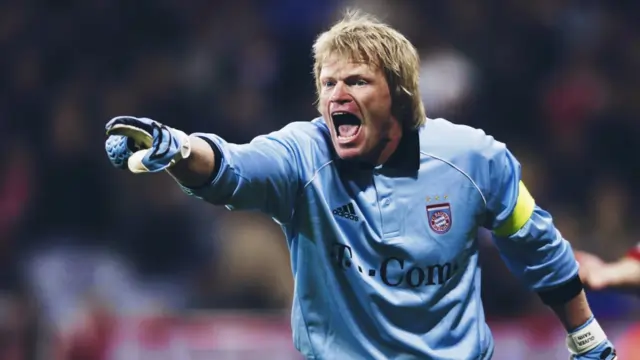 His record-breaking achievements and unwavering commitment to excellence have cemented his legacy. Kahn's remarkable achievements include being named the FIFA World Cup's best goalkeeper twice.
He has also secured the golden glove in the FIFA World Cup twice. With numerous Bundesliga titles and a Champions League trophy, he etched in the hearts of fans worldwide. He is considered the best goalkeeper in the world.
4. Iker Casillas
Iker Casillas is a true legend of the goalkeeping world. His contributions to this game will forever be remembered. With an illustrious career, he's carved his name in football history. Casillas was the backbone of Real Madrid for 16 glorious years.
He made 725 appearances for the iconic Los Blancos before his move to FC Porto in 2015. His presence between the posts was legendary. The Spanish shot-stopper played a pivotal role during Spain's golden era, spanning 2008 to 2012.
During this period, La Roja won a World Cup & two European Championships. Casillas is a name that will forever be associated with the best goalkeepers. 
Read More: Boxing Ring Girl Salaries
5. Manuel Neuer
Another sensational name in the history of football that shines bright as the best goalkeeper is Manuel Neuer. What sets Neuer apart is his unorthodox yet highly effective style of play.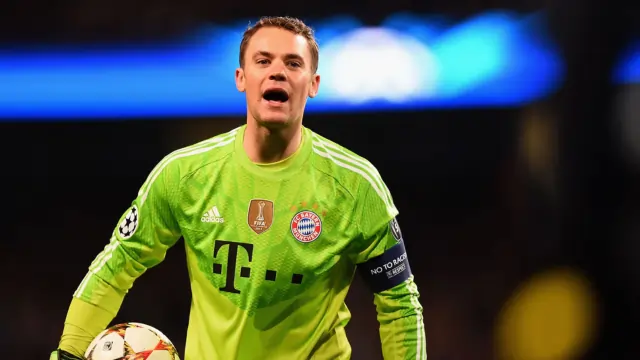 He can read the game, anticipate opponents' moves, and make daring decisions. With an impressive list of career honors, including: 
Manuel Neuer's trophy cabinet is a testament to his talent and dedication to the sport. His presence in both the German National Team & Bayern Munich has helped them achieve success. His legacy as one of the greatest goalkeepers ever is indisputable.
6. Lev Yashin
Another name that stands out in the history of football goalkeeping is Lev Yshine. He has made his way to success and undeniable achievements with his excellent shot-stopping abilities.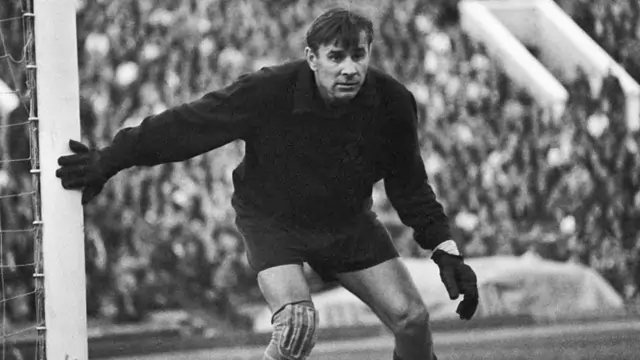 Not only did he make incredible reflex saves, but he also achieved numerous accolades. His most remarkable achievement was becoming the sole goalkeeper to win the prestigious FIFA Ballon d'Or.
He was named the starting goalkeeper of the World Team of the 20th Century. He also kept 270 clean sheets in his 420 career matches. He is a footballing legend and a symbol of excellence in football.
Read More: 2026 FIFA World Cup Host Countries
7. Gordon Banks
The next name on our list of best goalkeepers of all time is the legendary player Gordon Banks. His remarkable career was defined by incredible achievements and a save that made history.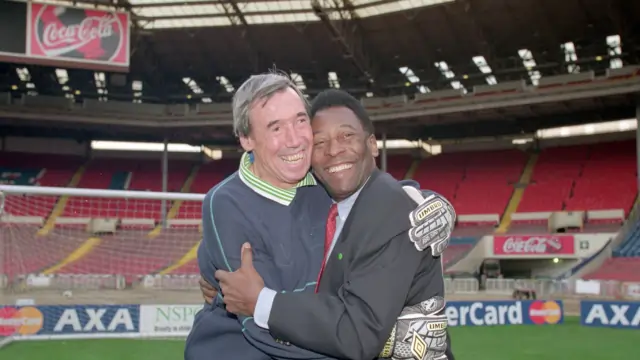 Gordon was pivotal in England's triumph at the 1966 World Cup. He has earned the title of FIFA Goalkeeper of the Year for six straight years.
In 2004, he was added to the FIFA 100, a list of the greatest soccer players in history. His legacy as the greatest goalkeeper of all time will endure forever.
8. Dino Zoff
Dino Zoff is an Italian goalkeeper of unparalleled excellence. His status exemplifies Zoff's enduring impact on Italian football as the oldest-ever winner of the World Cup. The Italian legend left a lasting legacy on the sport at 79.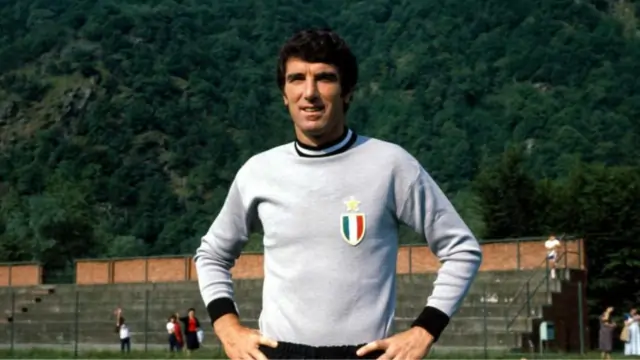 His crowning achievements include the 1982 World Cup and a European Championship title 14 years prior. With his remarkable shoot-stopping abilities, he has incredible 360 clean sheets in 720 first-level club games.
He has the longest record for keeping a clean sheet in international tournaments. In 2003, he was rightfully recognized as Italy's best player of the last 50 years. His incredible feats, individually and with his teams, have left an indelible mark in history.
Read More:
9. Edwin Van Der Sar
Edwin van der Sar is known for incredible tactics of goalkeeping. His ability to make crucial saves in standout performances made him a reputation. Van der Sar's exceptional journey saw him excel in both domestic and international arenas.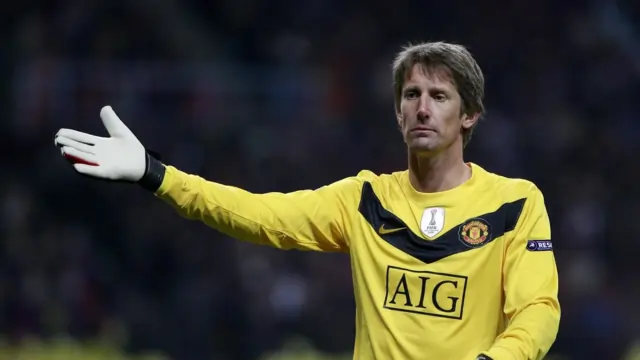 He has claimed four Premier League and one UEFA Champions League title. This legendary player has succeeded in getting the FIFA Club World Cup.
A crowning achievement of his career is holding the record for most caps for the Netherlands National Team. He remains an icon in the football world, and his legacy will inspire goalkeepers for future generations.
10. Petr Cech
Petr Cech hailed as the Premier League's finest goalkeeper. He left an indelible mark on the footballing world with his unique talent. He has a great career spanning both Chelsea and Arsenal.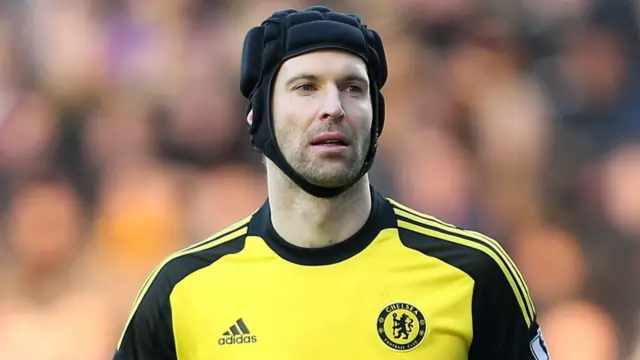 A four-time Premier League champion, UEFA Champions League champion, and UEFA Europa League victor with Chelsea. Petr Cech's top five saves for the club are proof of his extraordinary goalkeeping ability.
Chelsea fans will forever remember his pivotal role in the Champions League triumph in 2012. Cech's dominance in the goal field was undeniable, and his impact on the game was immense.
Read More: WWE Wrestlers Who Died in the Ring
Conclusion
In football, the goalkeeper position holds a unique and revered place. We've explored in this blog post the best goalkeepers of all time. These goalkeepers were not just guardians of the goal; they embodied courage, skill, and resilience. They redefined the position, revolutionizing the way we perceive and appreciate goalkeeping.