In professional wrestling, WWE superstars perform incredible feats inside the ring. But fame and wealth sometimes lead them to join the entertainment industry.
Today, we'll explore the surprising journeys of WWE wrestlers who moved into the world of adult entertainment. From Chyna to Carmella DeCesare, these wrestlers chose to explore a different ring.
Wrestlers Who Did Adult Entertainment
1. Chyna
Chyna, whose real name was Joanie Laurer, was the first women WWE Intercontinental Champion. Joanie is an American actress, model, bodybuilder, wrestler, and author. 
After her wrestling career, she moved into adult entertainment & became one of the most famous WWE divas who did adult entertainment. She entered the adult industry with her debut film, "1 Night in China," in 2004. Later, in 2009, Laurer starred in her second video titled "Another Night in China.
Chyna appeared twice in Playboy magazine and graced the screens of various television shows and films. She became known as a sign of sensuality and allure. In 2016, she passed away in her home at age 46.
2. Stable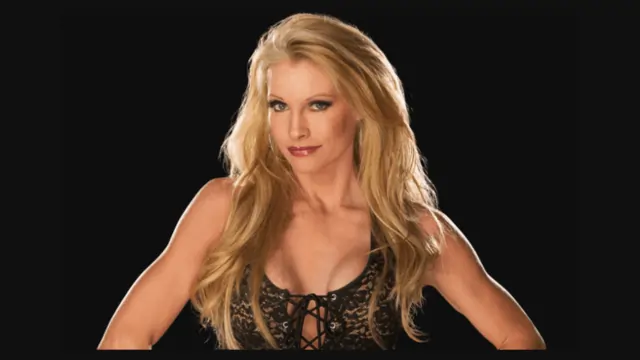 Her real name is Rena Marlette Lesnar, and she is a model, retired wrestler, and actress. She achieved massive popularity, particularly during the Attitude Era. She is part of our list of female wrestlers who did adult entertainment.
Outside the wrestling, she has been recognized as a symbol of sensuality. She has displayed on the cover of Playboy magazine on three distinct occasions.
The edition of the magazine featuring her on the cover in April 1999 ranks among the highest-selling issues in the Playboy era. Furthermore, she appeared with Torrie Wilson on the pages of Playboy in 1999 and 2004. 
Read More: Hottest Female Soccer Players
3. X-PAC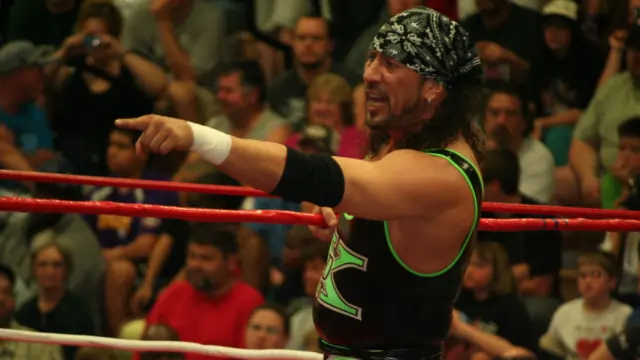 Sean Waltman, better known as X-PAC, was beloved in WWE's Attitude Era. Sean is a martial artist and professional wrestler. X-Pac, recognized for his time in D-Generation X.  He is one of the male wrestlers who have done adult movies after his wrestling career.
In 2004, he started his adult film career with Chyna with the "1 Night in China" film. He has also been famous for his high-flying actions in the ring.
Waltman encountered personal struggles after his WWE career, including depression and drug addiction. He has a Legends contract with WWE right now.
4. Gangrel
David William Heath is an American professional wrestler who is also famous with the name of Gangrel. Gangrel is known for his vampire gimmick in WWE history. He is one of the WWE Superstars who did adult films after wrestling. 
In 2007, he turned to the adult industry, signing a deal to produce 12 films for the adult entertainment company under his ring name, Vampire Warrior.
After directing some adult films for a while, he discontinued them because he thought it would affect his wrestling career. He has recently worked with All Elite Wrestling.
5. Trisa Hayes
Trisa Hayes, a lesser-known WWE diva, is an American wrestler and author. She is also famous with the ring name of Beulah McGillicutty. She joined the ranks of female wrestlers who did adult entertainment and took a different route after the ring.
A video of Beulah enjoying herself during her time as a wrestler was posted online, instantly making her a celebrity for the wrong reasons. In 2012, she released a children's book named "Gertrude the Great."
Read More: Most Handsome Rugby Players
6. Tylene Buck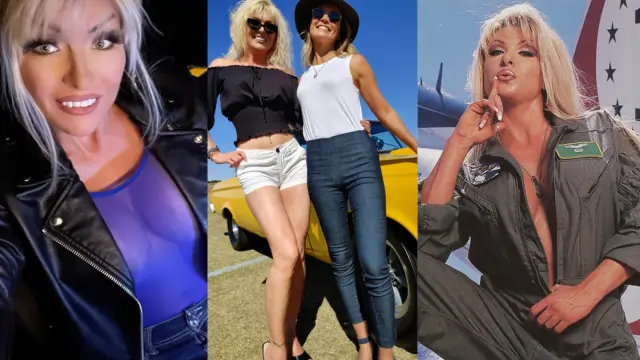 Tylene Buck, also known as Major Gunns, was a WCW Nitro Girl and later a part of WWE's Diva Search competition. She is a professional wrestler, camgirl, and model. She is among the top 5 female wrestlers who did adult entertainment.
By December 2005, she had departed from professional wrestling. She undertook a new career in adult films through Seymore Butts' Lighthouse Talent Agency.
Further, she expanded her online presence by becoming a cam model. She presently competes in California for the adult wrestling organization Double Trouble Wrestling.
Read More: Hottest Female Snooker Referees
7. Buff Bagwell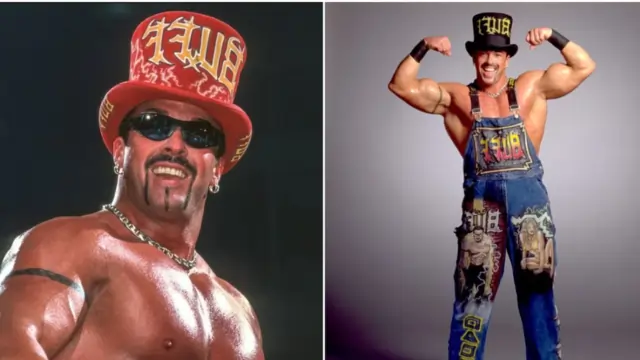 Marcus Alexander Bagwell is a professional wrestler, and Buff Bagwell is his ring name. Buff Bagwell is a charismatic and buff WWE superstar. His choice to enter the adult film industry surprised many, but he decided to continue his entertainment career.
Bagwell also agreed to collaborate with the adult entertainment company Vivid Entertainment. In 2021, Bagwell was arrested in Cobb County for five different charges.

8. Tammy Sytch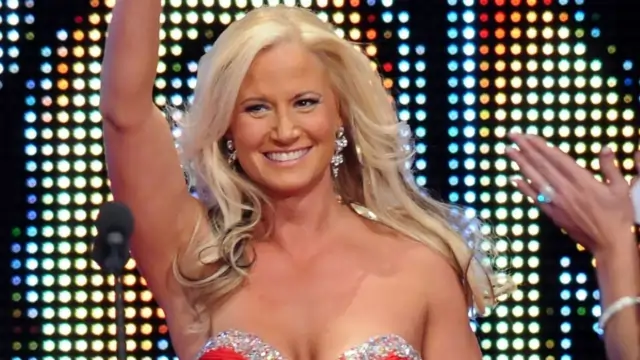 Tammy Sytch, better known as Sunny in WWE, was among the most iconic WWE divas of the '90s. She is among the female wrestlers who did adult entertainment. Sunny is a wrestling manager and ring announcer. She is also regarded as the first WWE diva.
Between 2001 and 2003, Sunny became a regular nude model for "Wrestling Vixxxens". In 2016, Vivid Entertainment released an adult film with Sytch named"Sunny Side Up."
Following her release from prison in 2020, Sytch launched an OnlyFans account to share adult-oriented content. Currently, she is being held in a Florida jail for punishment for DUI and manslaughter-related crimes arising from an event.
9. Torrie Wilson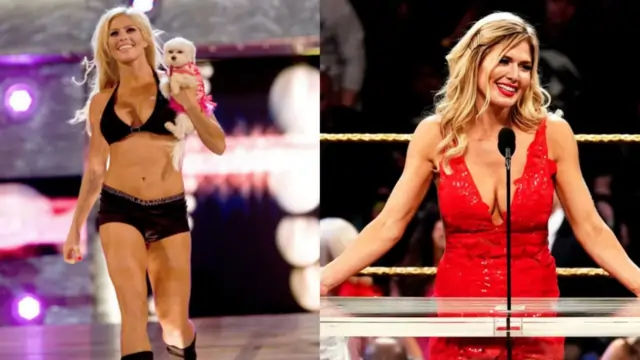 Torrie Wilson is known for her appearances in Playboy Magazine. While she didn't perform in adult films. But, her decision to grace the pages of Playboy added her name to the list of women Wrestlers who did adult entertainment.
Torrie is a model, fitness trainer, and professional American wrestler. Wilson has graced FHM & Playboy magazines' covers outside her wrestling career. In 2023, she was added to the WWE Hall of Fame.
10. Mickie James
Mickie James, a multi-time WWE Women's Champion, has conquered the wrestling ring and country music world. She presently has an agreement with Impact Wrestling. Mickie is among the WWE wrestlers who worked in adult entertainment.
She is one of the WWE superstars who had posed nude for an adult magazine before entering WWE. Before her wrestling career took off, James appeared in explicit photos for Legshow magazine. 
11. Maria Kanellis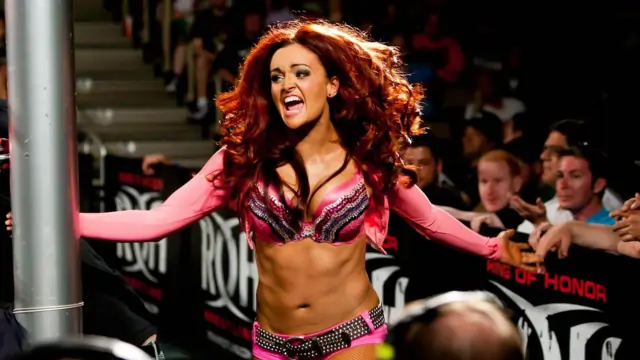 Maria Kanellis, a WWE Diva Search contestant, made a name for herself in the wrestling world. She is on the ten spot in our list of WWE women wrestlers who did adult entertainment. Maria also counts in the list of athletes that have the biggest breasts.
She is an actress, manager, professional wrestler, promoter, and model. Now, she has a deal with All Elite Wrestling.
Beyond her wrestling career, she was recognized for her pictorial feature in Playboy magazine in 2008 and appeared on the Celebrity Apprentice television series in 2010.
12. Christy Hemme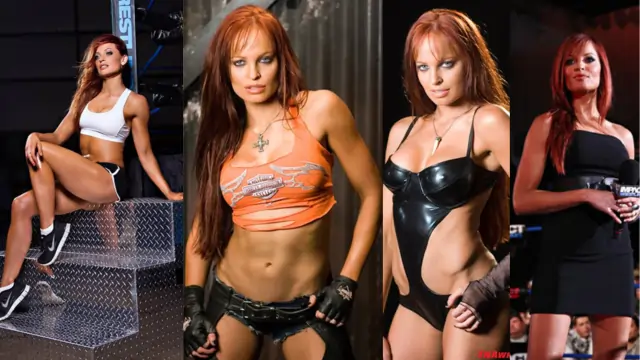 Christy Hemme is known for her time as a WWE ring announcer, model, singer, and wrestler. She is one of the wrestlers who moved to the adult industry. In 2004, She won WWE Diva Search, earning a handsome prize of $250k and a one-year agreement with the company.
In 2005, she appeared on the cover of Playboy magazine before appearing in a nude photoshoot for the magazine. Hemme got permission from her father, who had previously expressed his wish that she would never pose naked.
Read More: Hottest Female Rugby Players
13. Maryse Ouellet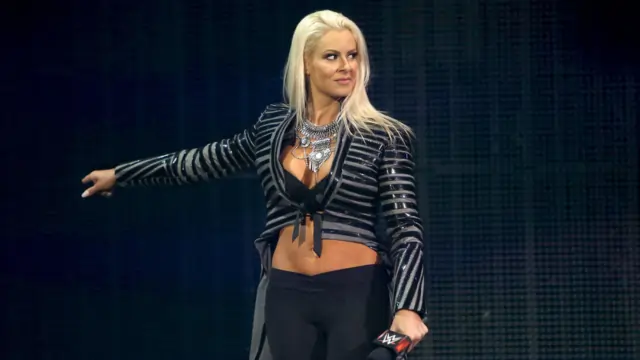 Maryse Ouellet, a former WWE Divas Champion, made waves in both the wrestling and modeling worlds. While she didn't follow explicit adult films, her modeling career often pushed boundaries.
She also appeared on the 2007 Canada Playboy's Girls of Calendar cover. So, she became one of our WWE superstars who joined adult entertainment. She is motivated by the Lita to become a professional wrestler.
She often mentions Lita and Victoria as her top ideal competitors. In 2014, Ouellet weds with her longtime boyfriend, known by his ring name, The Miz.
14. Ashley Massaro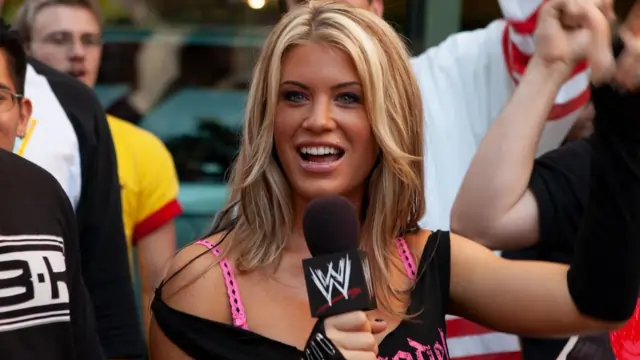 Ashley Massaro is known for her time in WWE and her appearance on Survivor. She was a wrestler, model, and television host. Tragically, she passed away in 2019. She did not appear in adult movies but was displayed on the 2007 Playboy magazine cover.
15. Candice Michelle
Candice Michelle is a model, actress, and professional wrestler. Michelle is among the top 15 WWE female wrestlers who did adult films after wrestling. Outside the ring, she holds the distinction of being recognized as a sex sign.
She is also famously known as the Go Daddy Girl. Additionally, she appeared on the cover as a nude pictorial for the 2006 Playboy magazine. Michelle joined WWE in 2004, making her spot after joining the WWE Diva Search.
16. Bubba Ray Dudley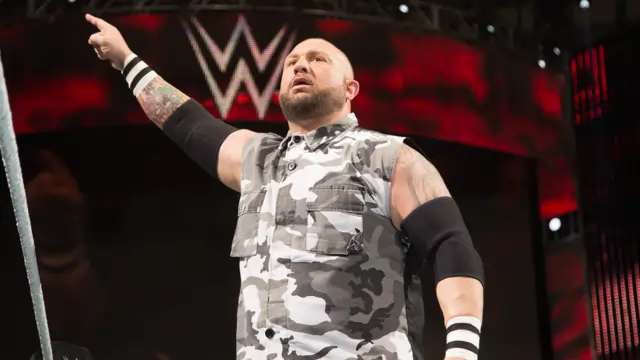 In our list of male wrestlers who did adult entertainment, Bully Ray is in 16th place. Bubba revealed that during childhood, he had three dreams: to become a wrestler, perform as a rock star, and start his career in the adult industry.
Bubba participated in three films and kept Ron Jeremy in one of his films. His current partnership is with Impact Wrestling, and his famous ring name is Bully Ray.
Read More: Tennis Player with Big Breasts
17. Carmella DeCesare
A former WWE Diva Search contestant, Carmella DeCesare, appeared in Playboy Magazine. While not an explicit adult film star, her Playboy shoot added a new chapter to her career.
She won the title of Playboy magazine's Miss April 2003. In 2004, she won the Playmate of the Year title. So, she is among the WWE women Superstar who did adult entertainment.
Conclusion
The journey from the WWE ring to the world of adult entertainment may seem unexpected. But for these WWE wrestlers, it was a personal choice that allowed them to explore different aspects of their careers.
While some became famous for their explicit films, others took different routes. But all left memorable moments in both the entertainment and wrestling worlds. These WWE superstars who did adult entertainment prove that life after wrestling can lead to diversity.