Let's explore the highest-paid rugby players, uncovering their earnings and the secrets behind their success. Rugby once played on muddy fields, now has its home in grand stadiums, showcasing these athletes' skills.
In the rugby arena, players showcase not just their physical skills but also their strategic intelligence. Through the years, the sport has given rise to legendary figures. Among these legends are the highest-paid rugby players of all time.
Top 10 Highest-Paid Rugby Players
Here are the legends of rugby that have made their worth remarkable due to their talent and hard work:
1. Finn Russell | £1 million
Finn Russell is one of the highest-paid rugby players in 2023. He is from Scotland and plays for French Top 14 giants Racing 92. His annual income is about £850k.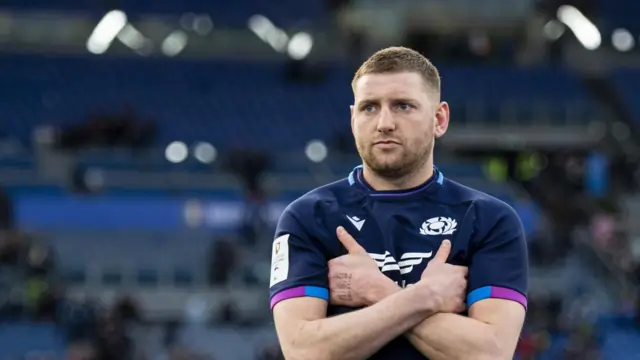 Notably, he recently inked a historic contract with the English Premier League Rugby, guaranteeing him £1 million per year for three years. This is the highest-paid premier contract in the history of rugby. So, no doubt Russel will be the dominant force in the earning of rugby in the coming years.
2. Charles Piutau | £1 million
When discussing the highest-paid rugby player, how can we forget Charles Piutau? This rugby sensation had a lot of ups and downs in his rugby career at a very young age. He was born in Auckland.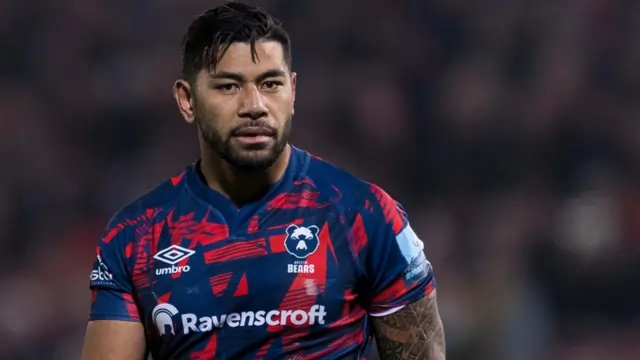 He debuted for the All Blacks on June 22, 2013, against France. Initially, he played for the New Zealand Rugby Union. In 2015, when Piutau faced a rejection for the Rugby World Cup, he left international rugby in 2015 and went to Europe for club-level rugby. 
Sooner, he became the highest-earnings rugby player when he became part of English Premiership side Bristol of Rugby in 2018. He had the highest earnings as a rugby star at about £1 million annually.
Nonetheless, he is set to depart from Ashton Gate after the World Cup concludes. Details about his salary at his new team, Shizuoka Blue Revs in Japan, have yet to be disclosed.
Read More: Rugby World Cup Schedule 2023
3. Cheslin Kolbe |

£900k
Cheslin Kolbe, a South African rugby player, etched his name among the highest-paid rugby athletes due to his outstanding achievements. He was crucial in South Africa's Rugby World Cup 2019 victory. He has been a vital player for the Stormers for five years.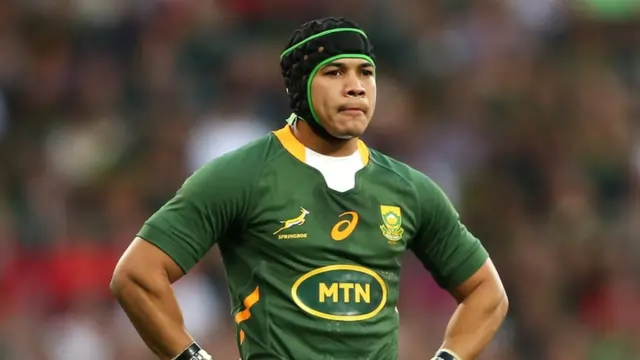 In 2021, after moving from Toulouse to Toulon, he secured a lucrative contract, earning around 1 million euros annually. After the previous season, Toulon released him, even though he had a year left in his agreement.
Shortly after, he was flooded with lucrative offers, notably rejecting a £2.7 million deal from the Sharks. He has a contract with the Japanese Suntory Sungoliath team with a reported wage of £900k upon his arrival after the World Cup.
4. Maro Itoje | £800k
Maro Itoje has secured his position in rugby as an elite rugby player due to his successful and remarkable career, earning £800k per year. Since 2016, he has been an essential athlete for the English National Team.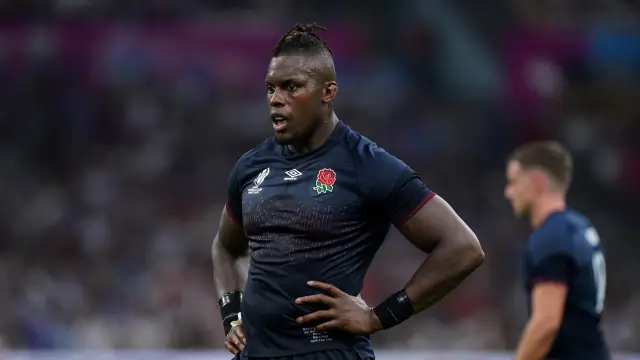 His career includes a U20 World Championship title, and four English Premiership wins. On the international stage, he has contributed to three Six Nations titles.
These titles include a Grand Slam. He is one of the players who reached the Rugby World Cup 2019 final. He plays as a blindside and lock flanker for the English National Team and Saracens.
Read More: Rugby World Cup Pools
5. Dan Biggar | £800k
Dan Biggar, the Welsh Rugby Union player, has made his place in the list of highest-paid rugby players. He is a former Welsh captain. He played a significant role in Wales, scoring the first try against France during the RBS Six Nations 2015.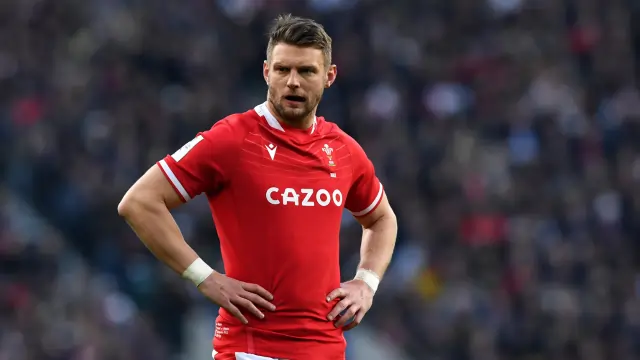 Biggar is the youngest rugby athlete to play 100 matches for the Ospreys. He has reportedly seen an increase in earnings to £800k since joining Toulon French Top 14. This joining has made him one of the top 5 highest-paid rugby players.
6. Owen Farrell | £800k
Here comes another rugby champion named Owen Farrell, the highest-earnings rugby player. He is a professional rugby star from England. He plays for Saracens and has also been the skipper of the English Rugby squad.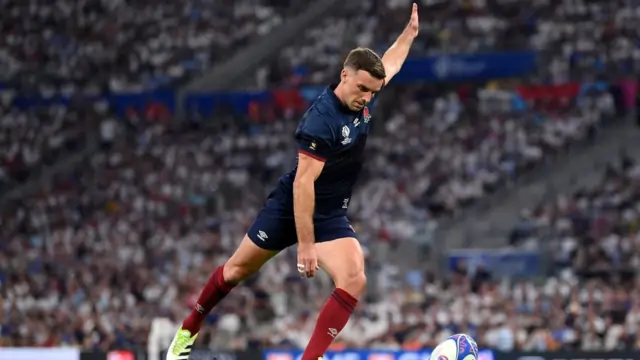 He has secured his image as a rugby player who knows the tactics and has the skills to amass the fans with an impressive 1,050 points from 97 tests. He is not just excelling in rugby; he has a humble and kind personality.
He voluntarily deferred 90% of his salary to support Saracens during the COVID-19 pandemic. His current contract with Saracens is set to expire next year. But Saracens is unable to renew his existing £800k deal.
Read More: Rugby World Cup Sponsors
7. Antoine Dupont | £700k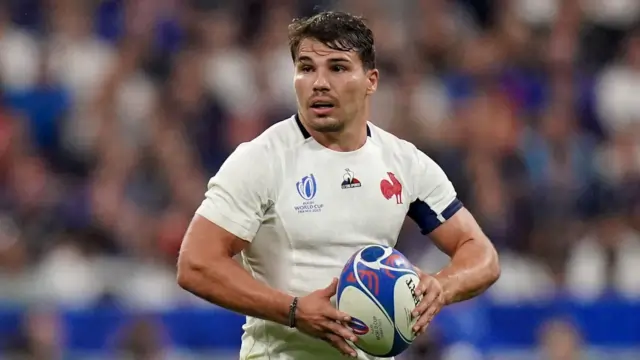 Antoine Dupont is widely famous as the best rugby player globally. He does hold the title of the highest earner in rugby. He has reportedly earned £700k while playing for his club, Toulouse.
8. Steven Luatua's | £620k
Let's talk about the upcoming highest-earning rugby legend, Steven Luatua. He belongs to New Zealand. He was a part of New Zealand's U-20 squad that secured victory in the IRB Junior World Championship in 2011 & 2010.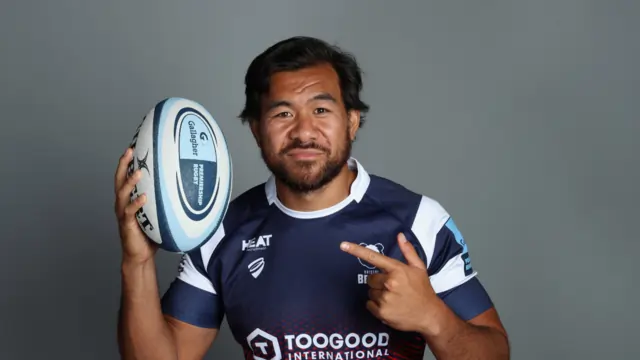 The Super Rugby 2013 season earned him a place in the All Blacks' training team. At 31 years old, Luatua has earned 15 caps as a New Zealand All-Black.
He made the most crucial decision of his career to join the English Premiership team, Bristol Bears, in 2017. This decision made him among the top 10 highest-paid rugby players, at about £620k per season.
Read More: Rugby Referees Salaries
9. Handre Pollard | £610k
Handre Pollard is a player from South Africa. Pollard has secured his place as a rugby icon and a financial heavyweight.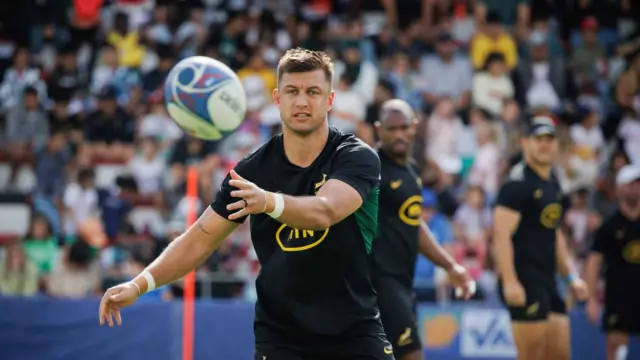 Handre Pollard earned his reputation as one of the highest-earning players during his tenure with Montpellier from 2019 to 2022 and has an annual income of about £610k. His defense and attack skills make him the best rugby player, showcasing his skills and determination.
He helped his South African UnionRugby Team to win the World Cup. He was the top scorer of the Rugby World Cup 2019. Now, he is part of Leicester Tigers, which caused a reduction in his pay, but he is still considered one of the highest-paid rugby players.
10. Morgan Parra | £610k
The former French Rugby player Morgan Parra has also made a record earning as a rugby player. His annual earnings reached  £610k per year. He made his first start in rugby for Team France in their opening game against England.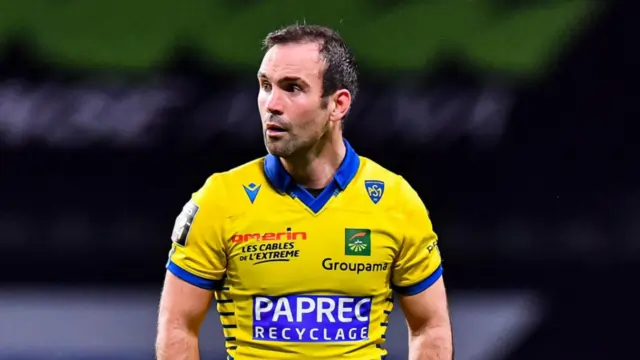 Over the years, Parra has represented France in 71 international matches, amassing 370 points. Parra made his mark in the Six Nations Championship 2008. Morgan is known for his goal-kicking prowess at the highest level.
Read More: Rugby World Cup Records
Conclusion
In rugby, talent and dedication often translate into well-deserved financial rewards. We've journeyed through the stories of the world's top 10 highest-paid rugby players.
Each is proof of their exceptional skills and relentless pursuit of excellence, from Cheslin Kolbe to the seasoned leadership of Morgan Parra.