There are only a few weeks left until the 2022 FIFA World Cup in Qatar, and soccer fans are counting down the days.
Every football fan's ambition is to be ready to see the World Cup live, and some will be able to attain that. The tournament has been in the works for 12 years and will start on November 20.
Because the Middle Eastern nation is the first Arab nation to be assigned host responsibilities for the tournament, followers have already begun depleting their bank accounts to purchase tickets to the breathtaking sight.
The "Last-Minute Sales Phase" is now taking place, therefore fans were recommended to buy their tickets early. But, some people are still unaware of their options for obtaining tickets.
Below is everything you should understand about the purchasing procedure and the price of game seats:
Ticket Categories for the FIFA World Cup 2022
Tickets for the World Cup in Qatar are available in the following four types:
The most expensive ticket kind, Category 1, is situated in a premium sector of the venue.
Tickets in categories 2 and 3 are located in venue sections that provide a less favorable perspective of the game.
Category 4 refers to arena tickets that are only available to citizens of Qatar.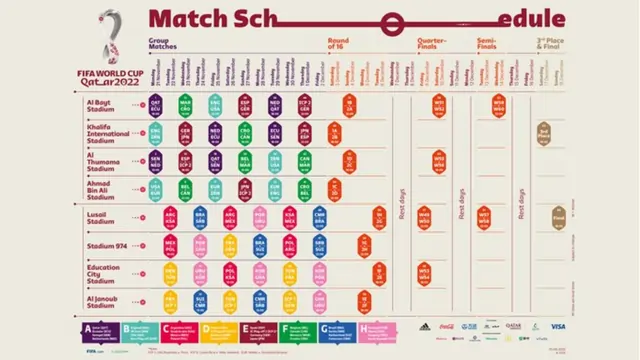 A citizen of Qatar is defined as "any individual legally living on a permanent or temporary basis in Qatar, both Qatari nationals and citizens of other nations," according to the FIFA website. For instance, people who can work lawfully in Qatar or people who live there permanently could be included in this.
"Please remember to indicate during the ticket application procedure if you live in Qatar. Some tickets may need to be purchased with proof of Qatar residence."
The "Accessibility Tickets" that FIFA is providing are specifically designated tickets that will be given to those with disabilities and individuals who have limited mobility.
For buying tickets, FIFA makes a visa card a payment option for Qatari people and outsiders from Qatar.
Ticket Sales Phases For the World Cup 2022
The sale of Fifa World Cup 2022 Tickets has opened now. Tickets for the world cup will sale in three different formats:
How to Purchase 2022 World Cup Tickets?
The FIFA ticket gateway website now offers tickets for sale. You must register on the website, where you will be required to verify your identity, citizenship, etc. Tickets may still be available for purchase on the day of the competition, depending on demand. There are also tickets available for purchase on third-party websites like Seat Pick.
Prices of FIFA World Cup 2022 Tickets
For the earlier rounds of the 2022 World Cup games, tickets are shockingly inexpensive, with the Championship game having a higher ticket price. According to SportingNews, these are the regular ticket prices for each round and category:
| | | | | |
| --- | --- | --- | --- | --- |
| Match | Category 1 | Category 2 | Category 3 | Category 4 |
| Opening Match | $618 | $440 | $302 | $55 |
| Group Matches | $220 | $165 | $69 | $11 |
| Round of 16 | $275 | $206 | $96 | $19 |
| Quarterfinals Matches | $426 | $288 | $206 | $82 |
| Semifinals Matches | $956 | $659 | $357 | $137 |
| Third-Place Match | $426 | $302 | $206 | $82 |
| Final Match | $1607 | $1003 | $604 | $206 |
Only the ticket applicant will be eligible for a refund; FIFA Billing will never be obligated to issue a refund or any other type of payment to the ticket applicant's friends.
The amount of any return will be calculated by deducting any admin expenses covered as part of the Ticket Request from the base value of the Ticket.
But, a Ticket Applicant will only be qualified for a return if FIFA Charging cancels a ticket for one of the reasons stated in the 2022 FIFA World Cup refund policy.
Once FIFA has processed the payments for the tickets, the tickets cannot

be canceled

or refunded if a ticket applicant is unable to make it to the game (s)

. But, you have the choice to list your ticket for resale on the official resale website.