In the world of Rugby, where power and precision reign supreme. A select group of athletes possesses an extra burst of brilliance: speed. Let's dive into the realm of the fastest rugby players in the world.
When it comes to Rugby, it is considered one of the fastest-played games of all time. Time is an essential factor in deciding success and failure in Rugby. 
These speed demons have secured their name in the list of Fastest Rugby Players ever due to their speed and strategic plays. So, fasten your seatbelts, and we embark on a thrilling speed journey with these fastest rugby players in the world.
Top 13 Fastest Rugby Players in The World
1. Adam Radwan | 10.85/s
If we are discussing Rugby's greatest players, why not discuss the most incredible and fastest player in England, considered one of the fastest in the modern world?
Adam Radwan is a blistering speedster from England. He is the crowd-puller. The charisma of his personality and the skill set of his game are raising the interest of The English in this sport.
Twenty-five years old young gun is a perfect combination of valuable techniques in the game with the epitome of a skill set. 
He will be the highest-speed star in England and one of the brightest stars of the rugby world in the next few years. He will be an unparalleled and unmatchable sportsperson. His speed is 10.85 meters per second, making him a modern-day great.
2. Louis Rees-Zammit | 10.81/s
Louise is another New Zealand rugby player who has winked at the laws of motion with this unbelievable speed. Louis set a remarkable speed record last year while playing against Barbarian from red jersey.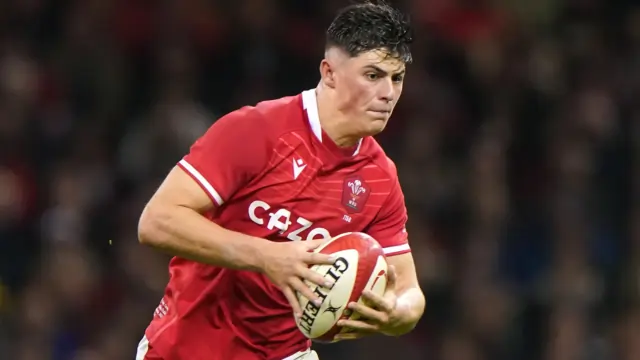 There was huge applause and cheers when this lion achieved a mind-boggling speed of about 10.81 meters per second. It was an excellent try, a spectacle of momentum in the history of Rugby that will always be remembered. This rugby champion joined this game when he was just 19.
He wore the Welsh dragon on his chest at 19, making his debut for the national team. His presence in the team has led to six victories due to his best speed and tactics.
3. Kieran Marmion | 10.70/s
Whenever there is debate about the top ten Fastest Rugby Players In The World, a name shines Kieran Marmion. Kieran is an Irish rugby player well known for his electrifying fast speed.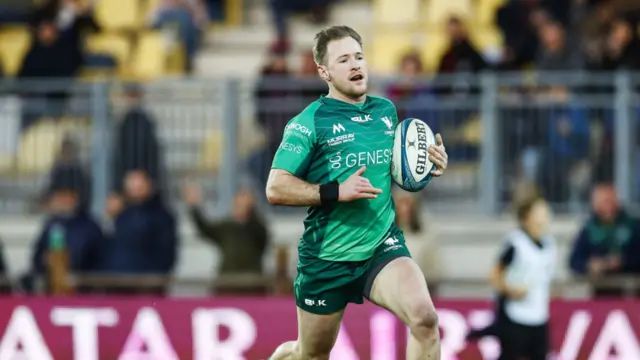 He has been playing Rugby since he was considered underage. His presence in the playground is a threat to opponents. Kieran has achieved a rate of 10.70m per second through his hard work and proper training.
Karen achieved this fastest speed in 2019, securing his name in the incredible speed list. Kieran is an example of success achieved through hard work rather than God-gifted. He is the winner of Connacht Rugby in 2015 and 2016. In short, Marmion is a true speedster.
4. Rieko Ioane | 10.69/s
In our list of the fastest rugby players, Rugby's youngest talent, Rieko Ioane, is in 4th place. Loane has made his place on this list due to his thrilling fast pace of 10.69 meters per second.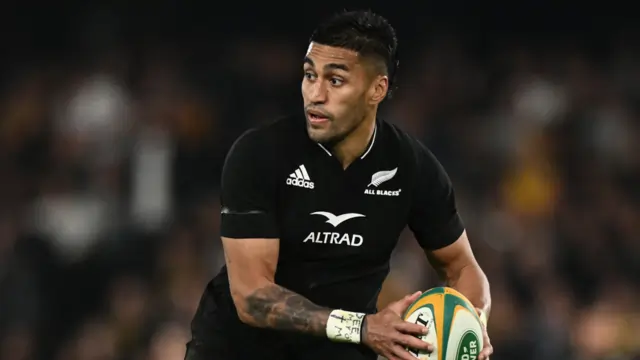 He is not only loved for his speed but also for becoming the youngest rugby player who has been selected for the All Blacks squad. In 2017, he played for Black teams against Irish champions. He made an impressive tally of 33 tries in 59 appearances for the All Blacks.
At 17, he represented New NewZealand at the Rio Olympics. The glory of his success doesn't end here; it's the beginning. In 2023, Rieko Loane achieved a significant milestone. He earned his 100th cap for the Blues in a Super Rugby Pacific match against the Crusaders.
5. Doug Howlett | 10.68/s
Doug Howlett is one of the fastest rugby players of all time. Doug belongs to New Zealand. He has been a proud part of the New Zealand international union of rugby players. He is known for his unmatched pace and finishing style.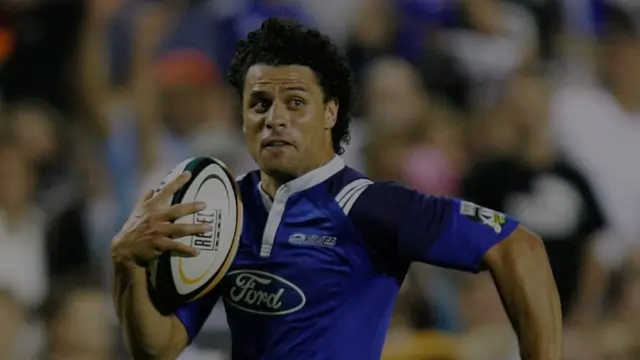 This man has set the level high by achieving the highest speed of 10.68 meters per second in the history of Rugby. He is the only player who has won the Heineken Cup and the Super 14 trophies. 
Throughout his career, this speedster has been a part of three different teams named  Highlanders, Hurricanes, and Auckland Blues. He is the player whose name will forever be synonymous with the exhilarating thrill of the chase on the rugby field.
6. Ollie Thorley | 10.60/s
Ollie Thorley is the next demon on our board of the fastest rugby players ever. Thorley is an English union rugby player. He is currently playing for Gloucester in premiership rugby. He has honorably secured his name on this list due to his unmatchable blazing speed of 10.60 meters per second.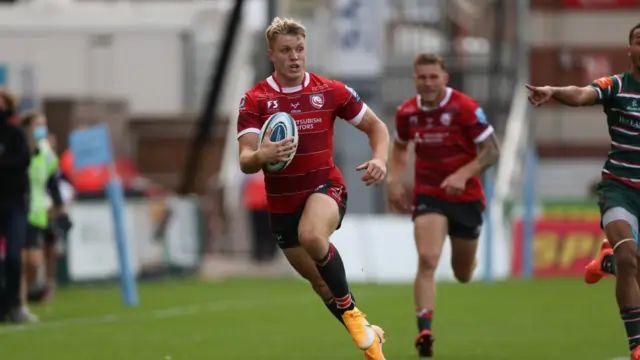 Watching Thorley on the rugby field is like watching a game that can change in the blink of an eye due to his lightning speed. He became the youngest try scorer of Gloucester in 2015 against Ospreys.
He was a part of the England team that won the 2016 IRB junior world championship against Ireland. Due to his outstanding performance at club level, he has been selected for the senior England squad of rugby players.
7. Seabelo Senatla | 10.60/s
On the 7th spot is another blazing star from South Africa, the Seabelo Senatla. Senatla has marked his name in the history of Rugby as the fastest rugby sportsman with his tremendous skills and a lightning speed of 10.60 meters per second.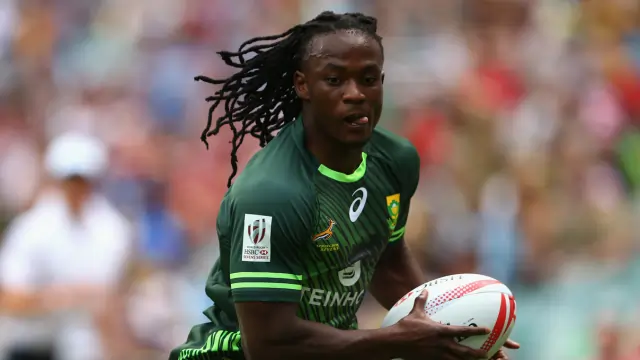 He has been a part of South African sevens from the South African Union of Rugby. One of Seabelo's significant achievements is he was part of the rugby team when South Africa won the bronze in the 2018 Olympics.
He is also a winner of a gold medal in the Commonwealth Games. This rugby gem was named World Rugby Men's Sevens Player of the Year in 2016. So, whenever there is a name of the Fastest Rugby player in The World, we can never forget Seabelo Senatla.
8. Perry Baker | 10.58/s
Perry Baker has made the US Rugby Union a threat in the field of Rugby for the opponents. With his remarkable skills and agility, he has carved his name in the history of speedsters of Rugby. He left his fans amazed by setting an unbelievable pace of 10.58 meters per second.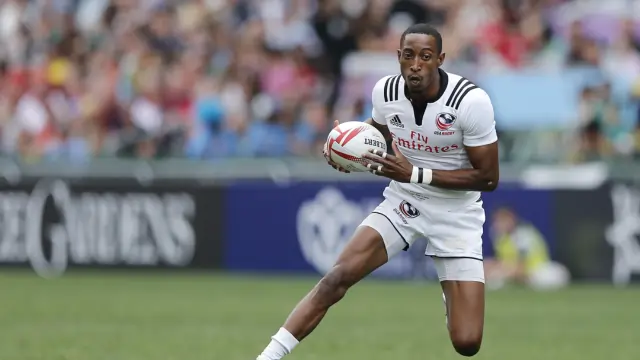 He is a proud member of rugby sevens of the US. He won the title of World Rugby Seven Player of the Year in 2017. He has also secured his name at the top of all-time highest try scorers in USA history. Perry has helped the USA secure a gold medal against Fiji.
This man with thrilling speed was also a part of the USA team in the Rio Olympics 2016. Baker will always be a part of this whenever there is a talk about the world's fastest rugby players.
9. Angelo Davids | 10.50/s
South Africa is also known for its championship in Rugby. Angelo David is the next shining star who stands tall in the world's list of fastest rugby players. David had been a part of the Currie Cup from Western province.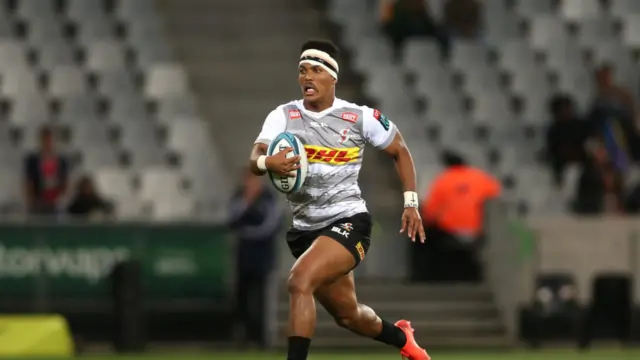 He was selected for the senior South Africa sevens team in 2018. Unfortunately, he could not play the matches due to an injury.
He is currently playing as a winger from South Africa for Stormer. He is a speedster at a pace of 10.50 meters per sec. His journey to embark on his name in the history of Rugby as the fastest rugby player is a journey of dedication and ambition to this sport.
10. Tonderai Chavhanga | 10.27/s
Tanderai belongs to Zimbabwe, but he plays Rugby in South Africa. Tonderai has made himself famous for his lightning-fast pace on the rugby field. He earned the title of fastest rugby player in 2005 due to his extraordinary speed of about 10.27 meters per sec.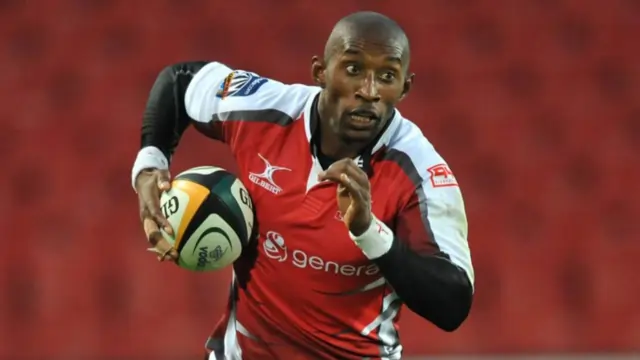 Whenever Tonderai plays in the field of Rugby, it's just like a cheetah running in his area. His speed and technical skill always make me wonder how to tackle this lion in the field. Tandoori is a proud member of Sharks and a valuable asset.
11. Christian Wade | 10.15/s
Christian Wade is etched in the annals of English rugby history, with a lightning-fast 10.15 meters per second. Wade, the ageless speedster, still leaves fans in awe with every sprint down the field.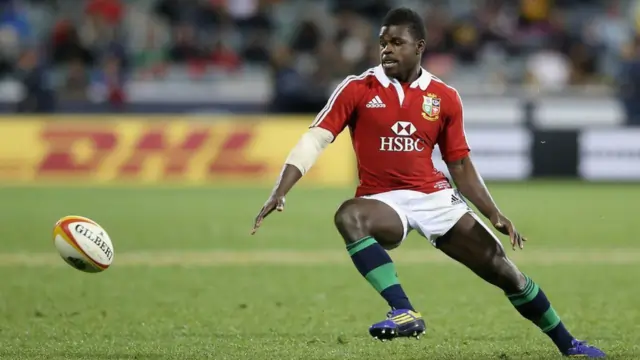 But then came an unexpected twist in Wade's journey. He ventured across the Atlantic to the NFL in the United States. This decision left rugby fans both surprised and curious. Yet, his stint in American football only added another chapter to his storied career.
Now, this 31-year-old rugby demon is back on the rugby field, donning the colors of Racing Metro in France.
12. Carlin Isles | 10.13/s
Here comes another speed demon named Carlin Isles. Carlin is an american rugby player born in Ohio. He joined the USA international rugby team in 2012 due to his remarkable rugby skills and speed.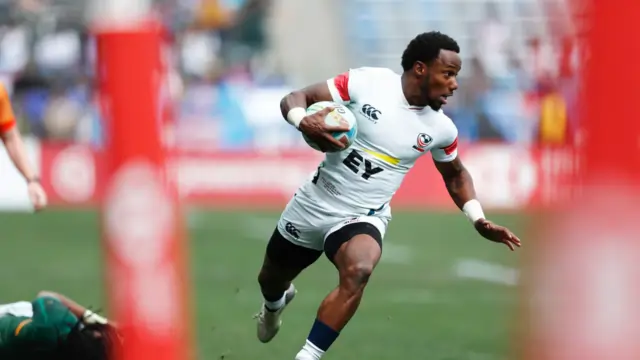 Carline is renowned for his thrilling speed of 10.13 meters per second. His incredible speed leaves his fans and opponents in awe. He is a former track athlete, which adds to the reason for his sheer pace and strength.
His remarkable speed plays a vital role in game-changing situations. Carline has threatened the opponents whenever he is on the field. Carline, no doubt, is an exciting asset to the USA international rugby team.
His lightning-fast pace has secured his name in the list of the top ten fastest Rugby Players In The World.
13. Trae Williams | 10.10/s
Trae William is an Australian rugby player who is a former athlete and transformed into a rugby player and became part of Aussie Sevens. William is considered one of the Fastest Rugby Players In The World, with a speed of 10 meters per second.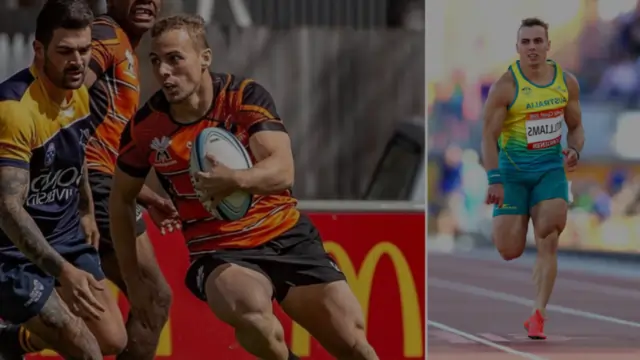 His speed leaves the opponents in dust without getting the time to think. He is a player with the fastest speed and technical skills, making him a perfect rubbish.
Trae's electrifying pace and innate Rugby IQ have helped him gather a huge fan base. This 22-year rugby champion has carved his name at the top of our list with his exceptional speed and performance in Rugby.
Fastest Players in the Rugby World Cup 2023
| | | |
| --- | --- | --- |
| Player | Speed | Team |
| Louis Rees-Zammit | 24.2mph | Wales |
| Rieko Ioane | 23.9mph | New Zealand |
| Henry Arundell | 23.7mph | England |
| Jonny May | 23.4mph | England |
| Will Jordan | 23mph | New Zealand |
Conclusion
In the realm of Rugby, the need for speed remains an undying fascination. We have enlightened the speedsters of Rugby by compiling a list of the top 10 Fastest Rugby Players In The World for you here.
These speed asters have shown Rugby a new trick: you can champion the game if you can defeat the clock. These top ten have marked their name on the hearts of rugby fans with their sheer skills and lightning-fast pace. So continue to read more, but fastest rugby player 2023.