Hey there, are you a soccer lover and wondering who are the fastest soccer players right now? Then, you're in the right place. Here, we will unveil the top 10 fastest footballers of all time. 
Whose speed and incredible skills left their rivals in dust less than a second blazing across the field. So let's dig into the list of these speed demons and find out which one is your best soccer player, who is making his matches lightning-fast spectacles.
Top 10 Fastest Soccer Players
Speed has always been fascinating for players and fans in Soccer. The fastest player in the game can leave their opponents in thought with his incredible skills to move the ball with lightning speed.
So here are the Top ten fastest players of all time with great technical skills and physical attributes.
1. Thierry Henry | 39.2 Km/h
So here we are going to talk about a soccer player with incredible speed who amazed his rival with his busting speed. The outstanding speed of this player makes his fans' heads spin.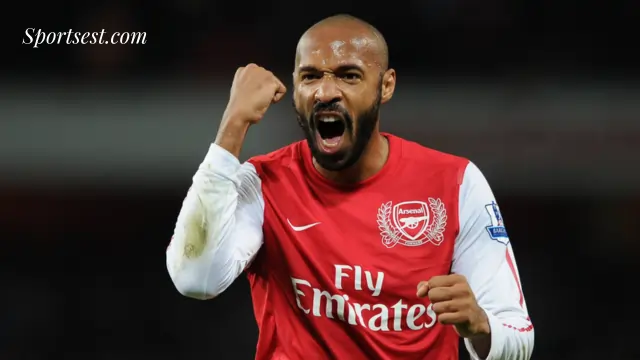 His fastest speed of 39.2 km/h leaves people thinking about how someone can be that fast. He is the great star, Thierry Henry. He used to hit the ball like a bullet fired from a gun. Henry was an example of fitness and unique talents that made the crowd gasp. 
He was just like a Ferrari winding through the traffic. In 1998, he made a jaw-dropping record of 39.2 Km/h, which is still unbreakable. No one has even gotten closer to this record till now.
So, as we look through this list of fastest Soccer, remember that Thierry Henry set the bar high, so it's practically in the clouds.
2. Arjen Robben | 37 km/h
Soccer fans stay in their seats, and we will unveil one more of the fastest legends on football grounds. Arjen Robben left his fans and rivals breathless with his unbelievable flaming speed. He ranks second among the top 5 fastest soccer players, with a 37 Km/h thundering speed.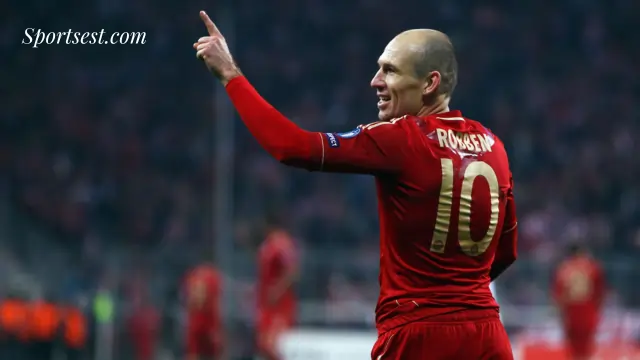 He is not just famous for his speed; the art of playing Soccer is one of the reasons for his success while playing against the Netherlands national team, leaving his defenders struggling to keep up.
His warp speed, dribbling fitness, and pinpoint foot made him a nightmare for defenders. He is more than just the fastest soccer player in 2023. He is an unstable phenomenon in motion.
Read More: Tallest Soccer Players Ever
3. Gareth Bale | 36.9 km/h
Gareth Bale, at the third spot in the list of the top 10 fastest footballers, has amazed his fans with his unbelievable speed. His opponents found it quite challenging to stand against him.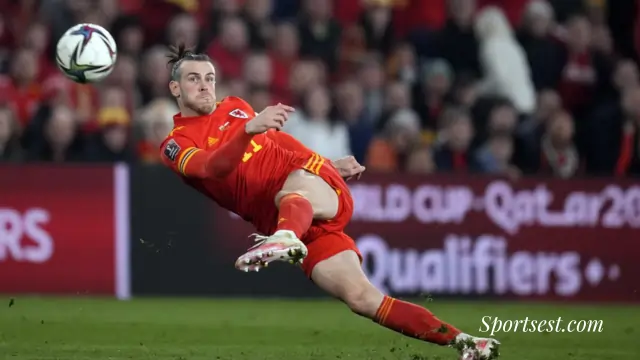 In his unforgettable match with the Tottenham Hotspur jersey and white of Real Madrid, he left his opponent in such a state that they couldn't win this match. He set a record for the fastest kick of his career at about 36.9 Km/h.
He is an example of some of the best speedsters of this phenomenal game. His top speed defied the laws of physics and left a fantastic achievement in the history of Soccer.
4. Antonio Rüdiger | 36.72 km/h
Moving further and deeper in the speed world, Antonio Rudiger is one of the fastest football players ever. He left his rivals to dust on the soccer field with unbeatable speed and skills. He's not just a defender; he's a turbo-charged guardian of the field.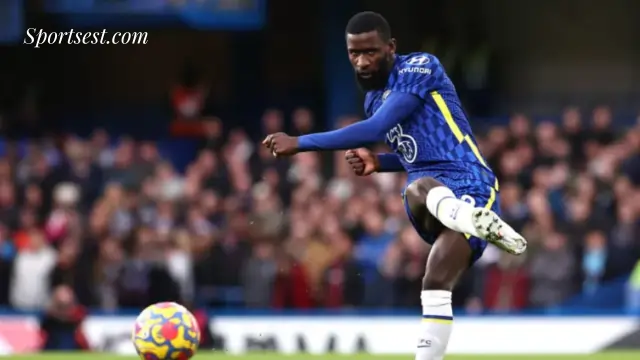 He is a game changer with a 36.72 Km/h blazing speed. His speed and physical fitness are his weapons against opponents in Soccer. He plays a game-changer role with an unwavering defensive front for his team at the critical moments of the matches.
He is a shining star of Real Madrid and the German national team. So, while looking for the fastest soccer players, if you find the name Roger, don't be surprised as he is the legend out of the top 10 best players of all time.
5. Mohamed Salah | 36.64 Km/h
Moving forward in our list of the top 10 fastest football players in 2023, Mohamed Salah ranks fifth. Salah is a famous Egyptian football player. Salah's speed and incredible skills make him different.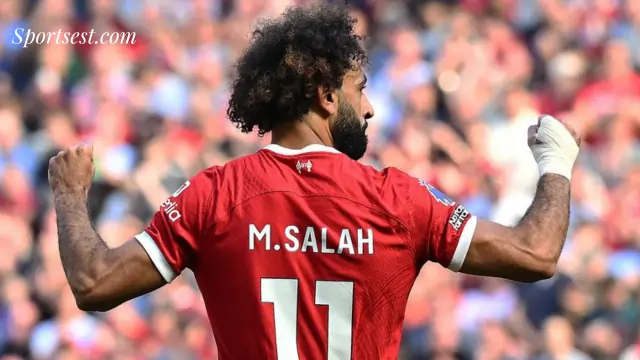 His electrifying pace and thrilling turns made him different from other players of this time. His unmatchable speed leaves the opponents amazed. Defenders find themself unable to respond in such a short time. Here you go; he has a speed of 36.64 Km/h.
This speed is more than some cars running in our streets. His game-changing skills and speed usually make a winning situation for his team. He is one of the most feared attacking footballers. He also has secured his place in the top 5 fastest soccer players ever.
Read More: Richest Women Soccer Players 
6. Mykailo Mudryk | 36.63 Km/h
In our list of the top 10 world's fastest soccer players, Mykailo Mudryk is in sixth place. He made his mark with his blistering speed and technical skills at 22. He is a Ukrainian soccer player who joined Chelsea and set the Premier League on fire with his pace, skills, and determination.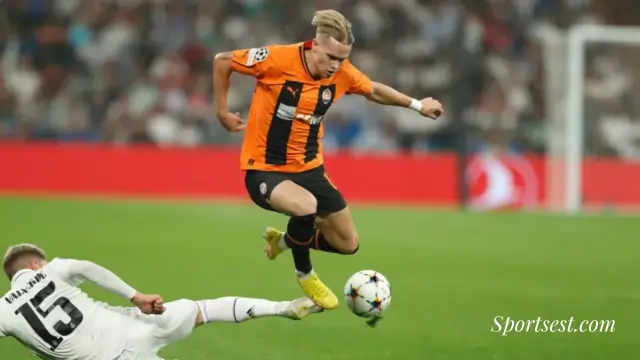 His name falls on the list of fastest young football players. But, there was a huge competition among various clubs to hire him. Chelsea got the contract with the young talent's signature, leaving behind the likes of Arsenal. This contract brought him to Stamford Bridge in the January transfer window.
He had a huge fan base because of his lightning shot at 36.63 Km/h speed. This is an undefeatable speed. Madryk left a lasting mark as one of the fastest soccer players the league has ever seen.
7. Ronaldo Nazario | 36.2 km/h
When talking about the fastest soccer players of all time, how can we forget about the legendary Brazilian sensation Ronaldo? His fans also call him "El Fenomeno."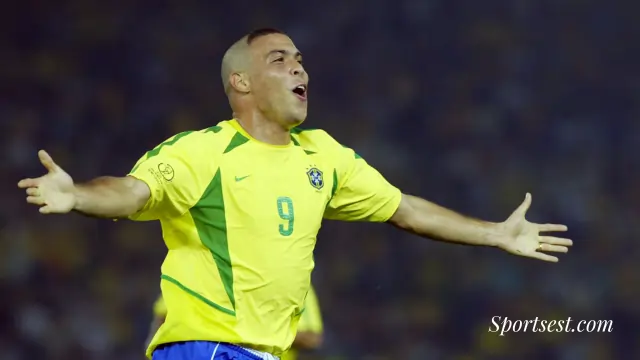 This guy not only set his mark in the history of football but also refined the speed limits with its lightning-fast pace, and his ability to change direction on a dime left the defenders in the dust.
He is faster. He is quick, technically incredible, and physically fit to change the game's direction at any point. Watching him in action amazed his fans and captured the matches' unforgettable moments.
Although Ronaldo's name falls at the 7th position in our list of fastest soccer players, his speed has marked an unforgettable speed record in the history of Soccer.
Read More: Richest Sports in the World
8. Kylian Mbappé | 36 Km/h
Moving further onto the list of our fastest current soccer players, we have the young and electrifying soccer player Kylian Mbappé. Kylian Mbappé is a French footballer with a 36 Km/h blistering speed.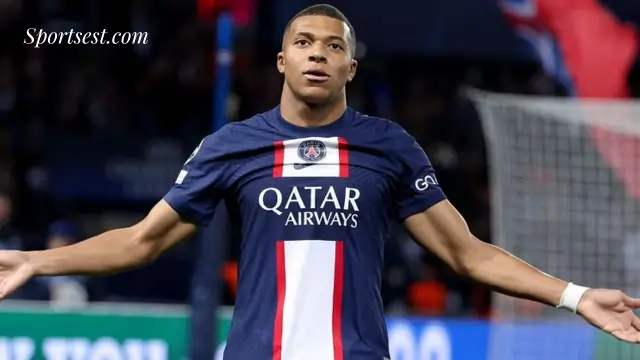 He is one of the finest soccer players of all time, with a thundering speed and electrifying pace. He's like a lightning bolt with cleats, leaving the defenders afraid that they stood in front of this guy on the ground.
He is a soccer wonder with sheer determination, agility, speed, and skills, making his team believe in success. He has secured his space as a game-changer in the world of Soccer.
9. Antonio Valencia | 35.1 km/h
So, soccer lovers, how can we forget about Antonio Valencia, as he is one the fastest soccer players? He has always marked his name in the list of fastest footballers.
With his undefendable speed, agility, and skills, I can turn a defense into an attack within the blink of an eye, leaving the opponents in thought.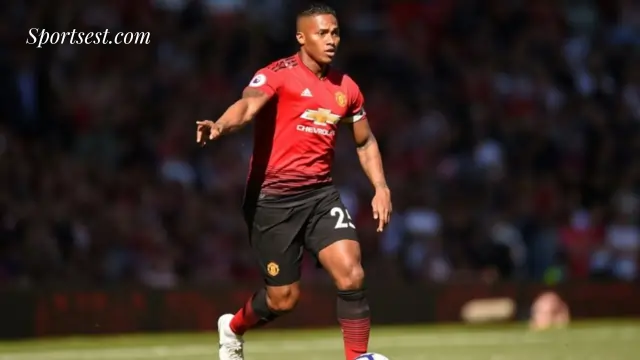 Valencia's speed and ability to cover the ground quickly make him separate from the crowd, attracting a huge fan base. Valencia has secured his name in the top 10 fastest soccer players ever.
Moving with the speed of a nutshell, he leaves his competitors in the dust and defends his team in an outstanding way that no one else can do. So, while playing with Valencia, you can lose the game due to a single blink.
10. Cristiano Ronaldo | 33.95 km/h
When it comes to our top 10 fastest football players, there is one name that we can't forget. His name stands out like a lightning bolt on the pitch: Cristiano Ronaldo. He is a famous Portuguese superstar.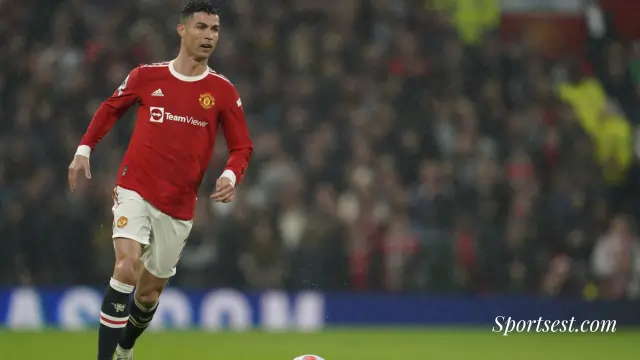 Ronaldo is known for his incredible skill to score goals in no time. He has a tremendous speed of 33.95 Km/h. He is a legendary player with quick agility, acceleration, and lightning speed. Ronaldo has a huge fan base from all over the world. 
No matter which team he plays, he shines like a star. Winning the game is a dream for competitors. No matter which team he is playing, either the jersey of Juventus,  Real Madrid, Manchester United, or the Portuguese national team. Ronaldo's physical attributes have always left rivals in the dust.
Ronaldo possesses explosive speed, excellent skills, and unwavering strength. He doesn't just score goals; he creates opportunities, leaving the viewers in awe. We call him one of the fastest pro soccer players.
Wrapping it up
One of the most watched sports of the present era is Soccer. Suppose you are a follower of this game or love to play soccer. You must be wondering about the fastest soccer players. Here, we have enlisted the fastest football players ever.
These players have marked their names in history due to their unmatched speed. Whenever speed is considered, it will be remembered in the history of Soccer. So go ahead and find out more about the fastest current football players.