The NHL history is full of great players and unique moments. That's why a topic of regular debate among fans is who are the greatest NHL players of all time. Regardless of what we think, numerous outstanding athletes have had a lasting impact on the sport.
So, why don't we celebrate the greatest players in NHL history, highlighting their remarkable skills, records, and contributions to the game? Let's take a look.
8 Best NHL Players of All Time
1. Wayne Gretzky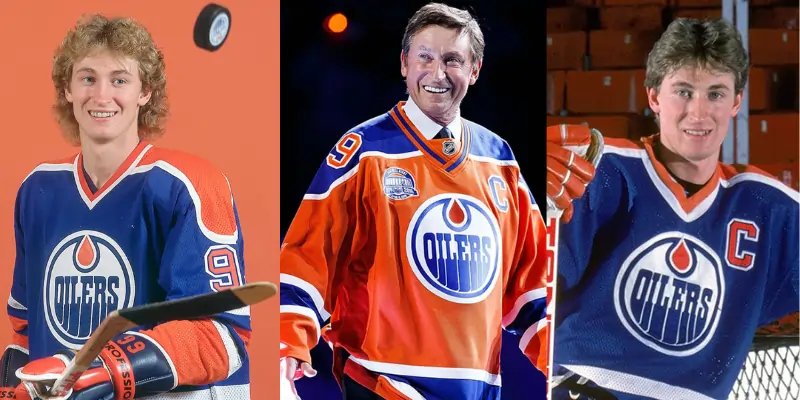 The greatest NHL players must include Wayne Gretzky. His dominance on ice was unmatched from 1979 through 1999. A force of nature, he garnered an incredible 61 NHL records, including the most goals (894) and assists (1,963). His vision, hockey IQ, and playmaking qualities made him the NHL's greatest scorer.
2. Mario Lemieux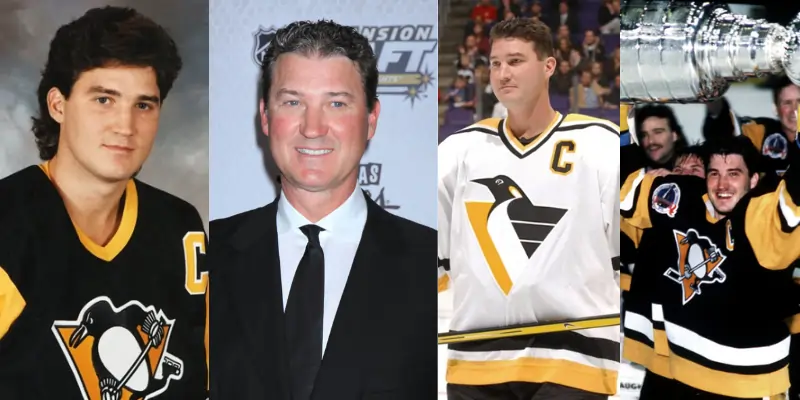 Despite health concerns throughout his career, Mario Lemieux became a skilled player. The best feared him even for his stature, quickness, and scoring touch. He won two Stanley Cups with the Pittsburgh Penguins, three Hart Trophies (MVP), and the second-highest NHL points per game at 1.88.
3. Bobby Orr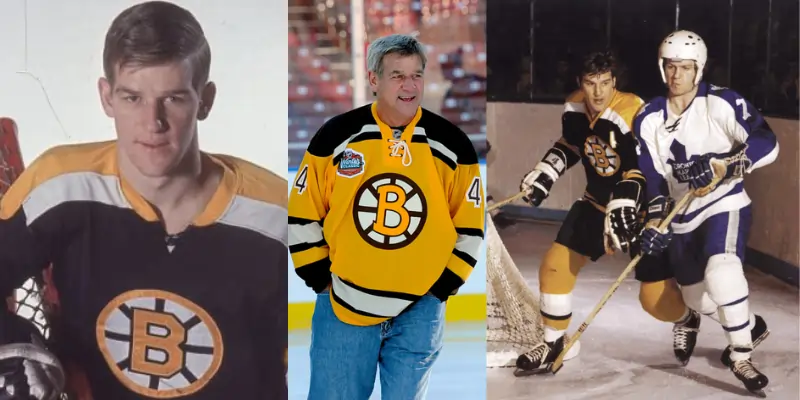 Bobby Orr wasn't just a great player- he revolutionized the game! His offensive skill and skating abilities changed the defenseman position forever- he was formidable on both ends of the ice.
His impact on the game cannot be overstated, even though his knee issues shortened his career. Orr led the Boston Bruins to two Stanley Cups and eight straight Norris Trophy wins.
4. Gordie Howe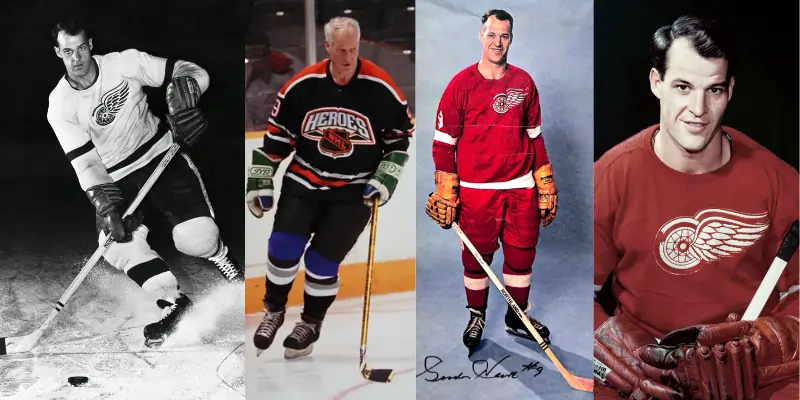 Gordie Howe's 32-year career made him a hockey icon. Many considered him legendary for his physicality, scoring touch, and adaptability. He earned six Hart Trophies, four Stanley Cups, and 1,850 points. Howe's longevity and excellence make him among the NHL's finest players.
5. Sidney Crosby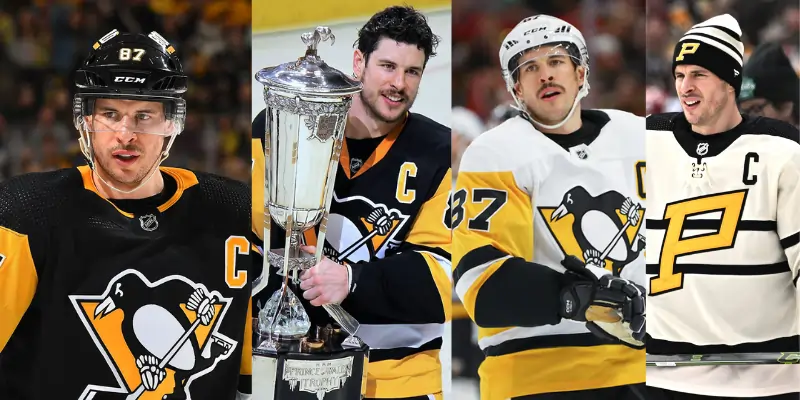 Sidney Crosby has met the greatest expectations, often likened to Wayne Gretzky. He has led the NHL for nearly a decade with skill, leadership, and hard work (so, if you're planning to bet on a sports betting platform, you can put your money on him on many occasions).
He is a generational talent because he can perform under pressure and produce incredible plays. Crosby is a hockey legend with three Stanley Cups, two Olympic gold medals, and many individual honors.
6. Maurice "Rocket" Richard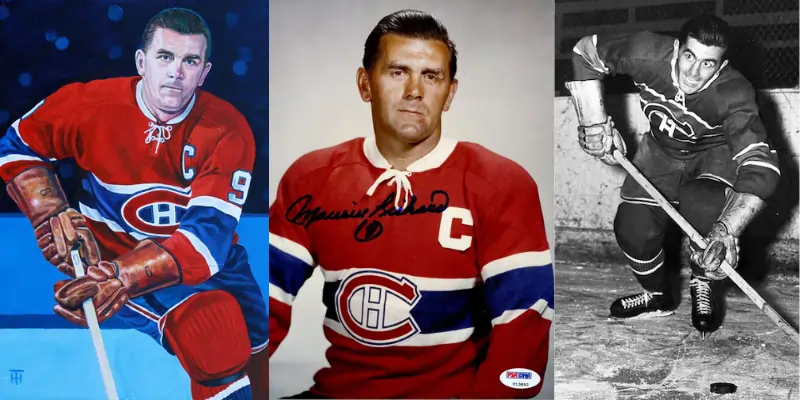 Maurice "Rocket" Richard's career spanned an incredible 32 seasons, and he became the first NHL player to score 50 goals in 50 games. He was a French-Canadian icon and a pioneer. The Montreal Canadien's first 500-goal scorer won eight Stanley Cups.
7. Martin Brodeur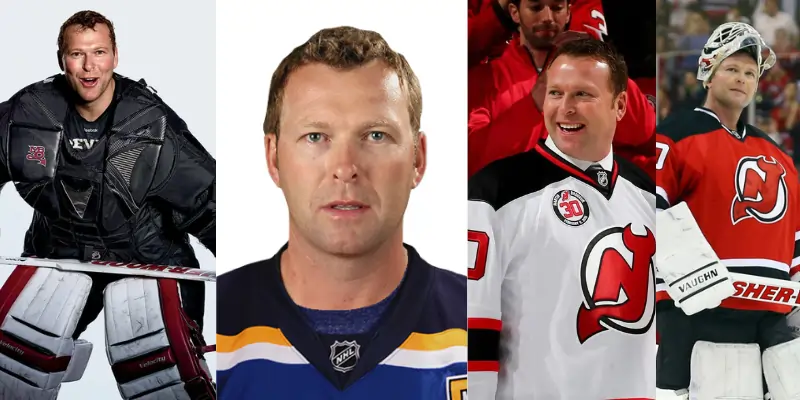 Martin Brodeur's impact on goaltending is unmatched. He set many records with excellent positioning, calm composure, and fantastic game reading. He also won three Stanley Cups with the New Jersey Devils and set NHL records for victories (691) and shutouts (125). Brodeur's longevity and consistency make him an excellent goaltender.
8. Jean Béliveau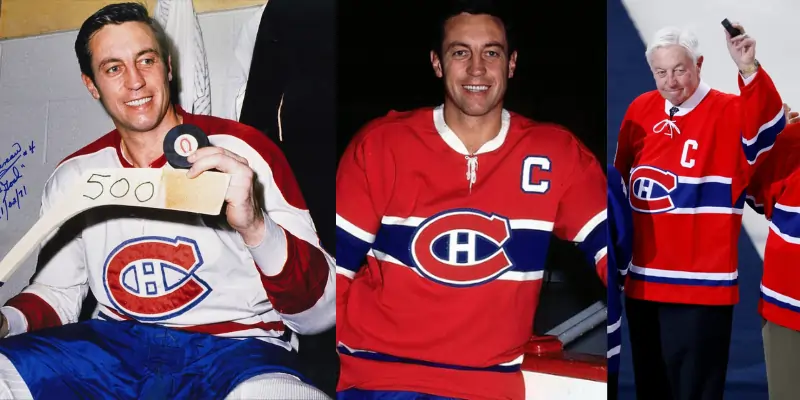 Jean Béliveau was a great player and the epitome of sportsmanship. He led the Montreal Canadiens to 10 Stanley Cups as captain, and his influence went beyond skating, playmaking, and leadership skills.
He modeled calmness on and off the rink and represented the sport with dignity. Due to all these qualities, he was admired by team members and opponents alike.
Conclusion
These NHL legends are just a few of so many. Each player has different skills and traits that captivate fans and inspire future generations. They enormously contributed to the sport, enthralling spectators worldwide and inspiring younger generations.
While many other outstanding athletes have graced the rink, these few have established a lasting legacy that solidifies their position as the finest in NHL history.
So lace up your skates, grab a stick, and join us as we salute these extraordinary sportsmen. They have turned the game of hockey into a true spectacle for ability, talent, and sheer brilliance.
These players, from Gretzky's unrivaled records to Orr's captivating rushes, Lemieux's wizardry, Howe's tenacity, and Crosby's artistry have etched their names in the annals of hockey history.