With its thrilling matches, the Rugby World Cup 2023 has started delightful fans worldwide from September 8 to October 28. France has hosted the 2023 World Cup. Nine different stadiums have been selected for the 2023 Rugby World Cup.
Let's investigate the Rugby World Cup venues, uncovering each stadium's history and features.
Rugby World Cup Venues 2023
Stade de Bordeaux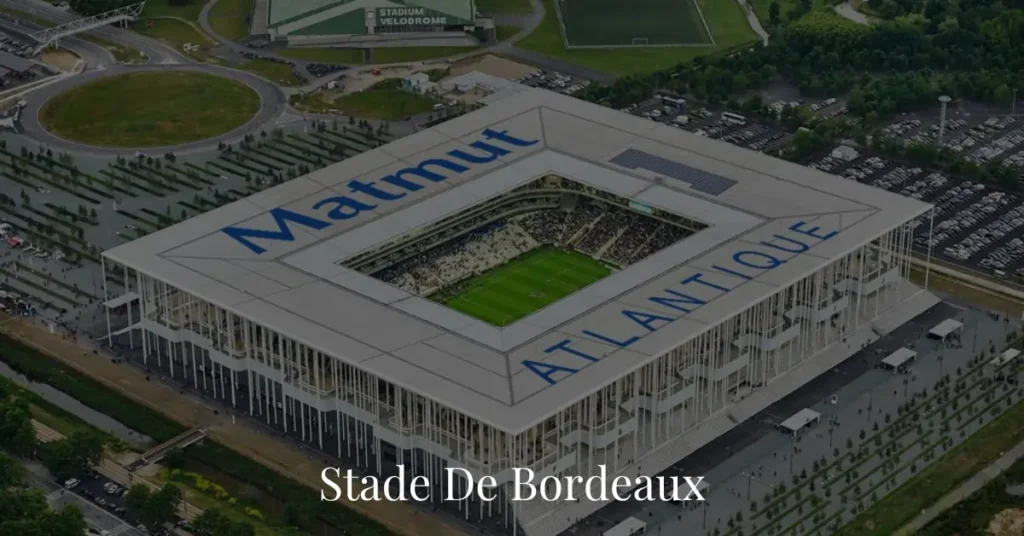 Stade de Bordeaux is located in the city of Bordeaux, with a seating capacity of 42,115. This state-of-the-art stadium, completed in April 2015, has not only been a host to riveting Rugby World Cup matches.
But it also hosts some of the world's biggest musical performances, including Celine Dion, Guns' n' Roses, and Ed Sheeran. Its versatility, adjusting rugby and football events, adds to its charm as a dynamic hub of sports and entertainment in Bordeaux.
Stade Pierre Mauroy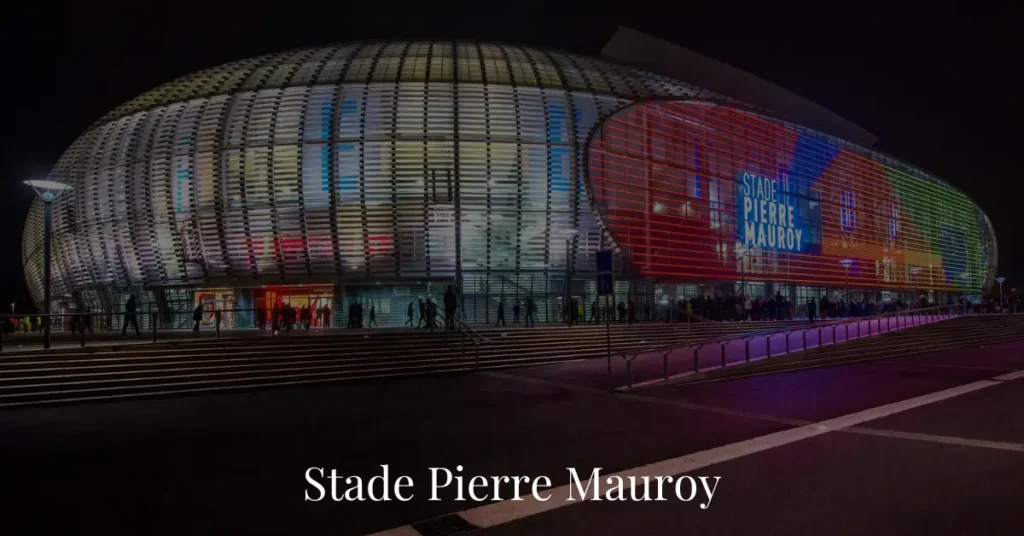 Stade Pierre Mauroy, opened in August 2012 with a capacity of 50,186, is not just a stadium; it's a multi-purpose arena in Lille. It is also famous as the Decathlon Arena because of sponsorship.
This venue has various uses, from hosting thrilling Rugby Union and Football matches to showcasing the finesse of Basketball, Handball, and Tennis competitions. It even transforms into a concert stage, where the songs of world-renowned artists resonate through its grandeur.
Read More: Rugby World Cup Host Countries
Parc Olympique Lyonnais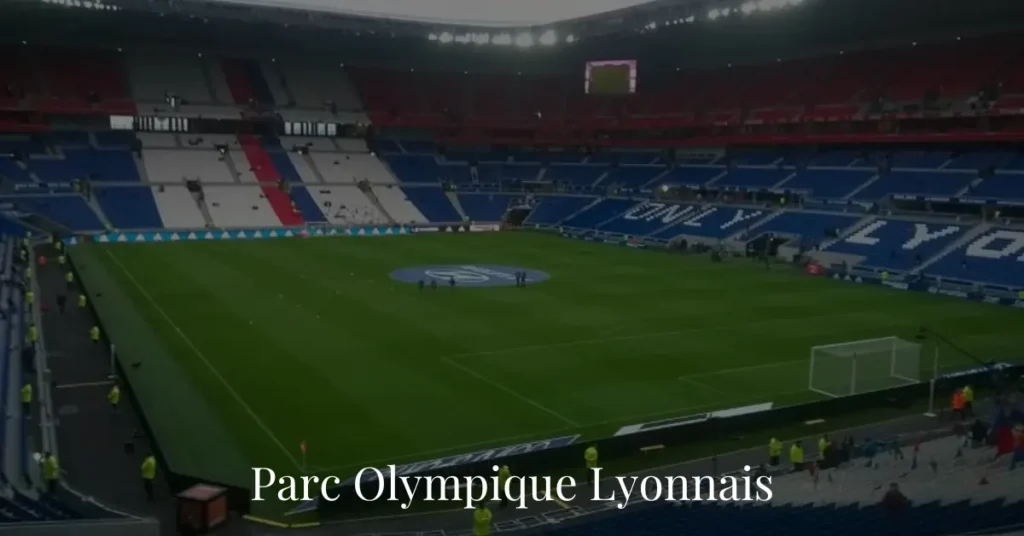 Parc Olympique Lyonnais, with a grand capacity of 59,186, is a modern arena completed in January 2016. This stadium is a dynamic hub, hosting Rugby Union, Football, Ice Hockey, and Concerts.
Further, its role in sports holds a unique reputation as the venue where a Ligue Magnus ice hockey game between Lyon and Grenoble set an attendance record for ice hockey in France, with 25,142 spectators.
Stade Vélodrome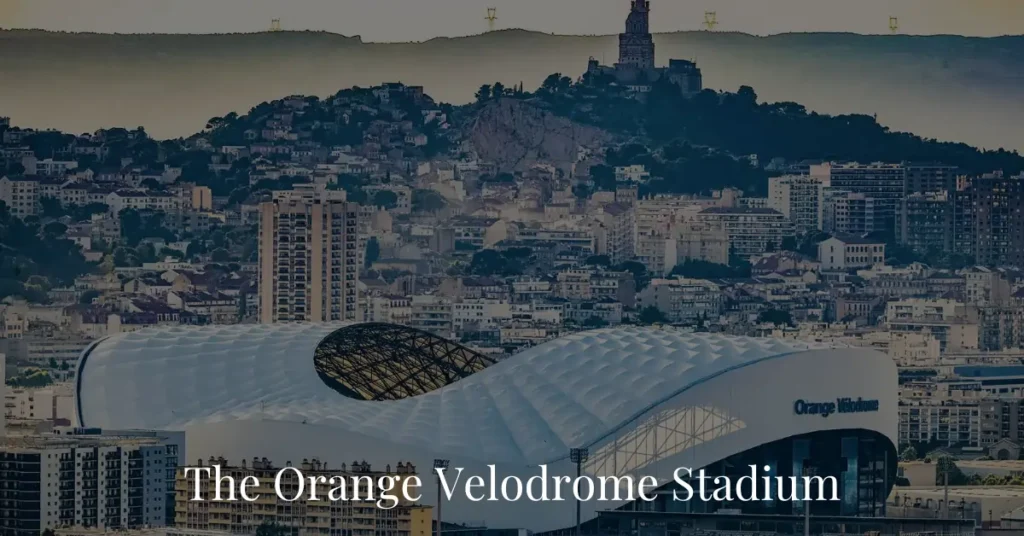 Stade Vélodrome, with a capacity of 67,394 viewers, has stood as a sporting icon since its completion in June 1937. It underwent significant renovations in the summer of 2014. This venue hosts rugby and football, the Rugby League, and even cycling events.
Stade De La Beaujoire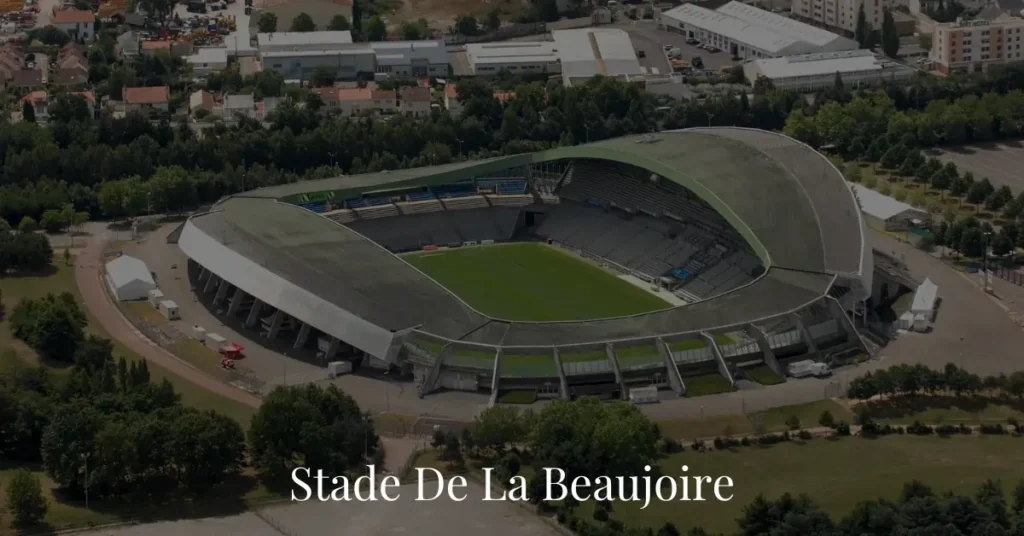 Beaujoire Stadium is an iconic sports stadium in Nantes with a capacity of 37,473. Completed in May 1984, it has hosted many thrilling moments of Rugby Union and Football matches.
This ground has a great history, especially for hosting the 2007 Rugby World Cup match. Fiji pulled off a stunning victory over Wales, carving its name into rugby folklore.
Read More: Rugby World Cup Schedule 2023
Stade De Nice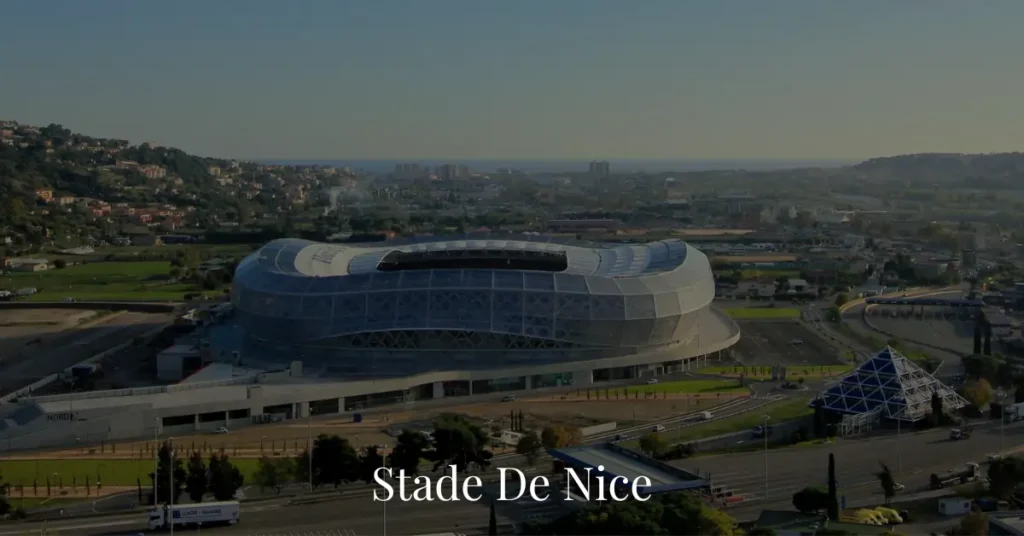 Stade de Nice has a capacity of 35,169 and appeared as a modern sporting wonder, completed in September 2013. This stadium in Nice, France, serves as a battleground for Rugby Union and Football matches and transforms into a concert arena.
Despite hosting just one international rugby Test match to date, its significance resonates through the superb performances it has witnessed.
Stade De France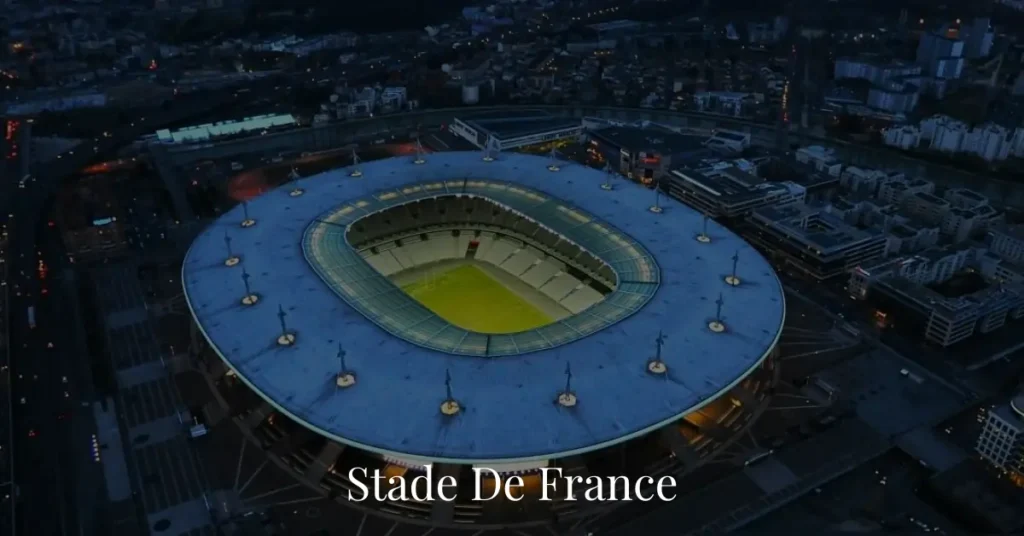 The Stade de France, with a capacity of 81,500, is a massive sporting and entertainment ground. It has become an iconic hub for Rugby Union and Football fans, hosting memorable matches and tournaments.
Beyond sports, this stadium has become a grand concert venue, attracting worldwide music lovers. Stade de France is the 6th biggest stadium in Europe.
Read More: Rugby World Cup Points Table
Stade Geoffroy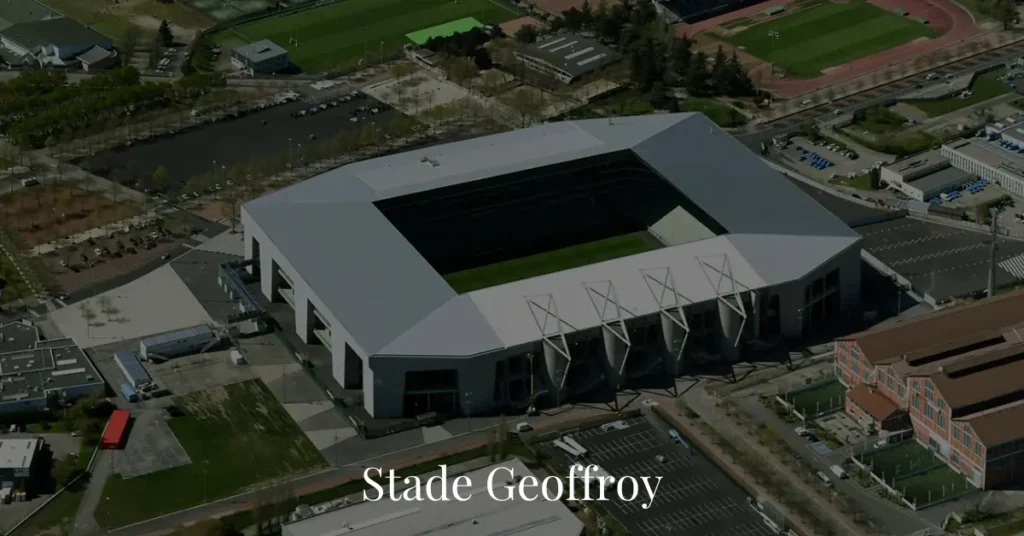 Stade Geoffroy-Guichard, which has a seating capacity of 41,965, had its recent renovations in January 2015. Dating back to its inauguration in September 1931, this stadium has been a home for rugby union and football events.
Stadium de Toulouse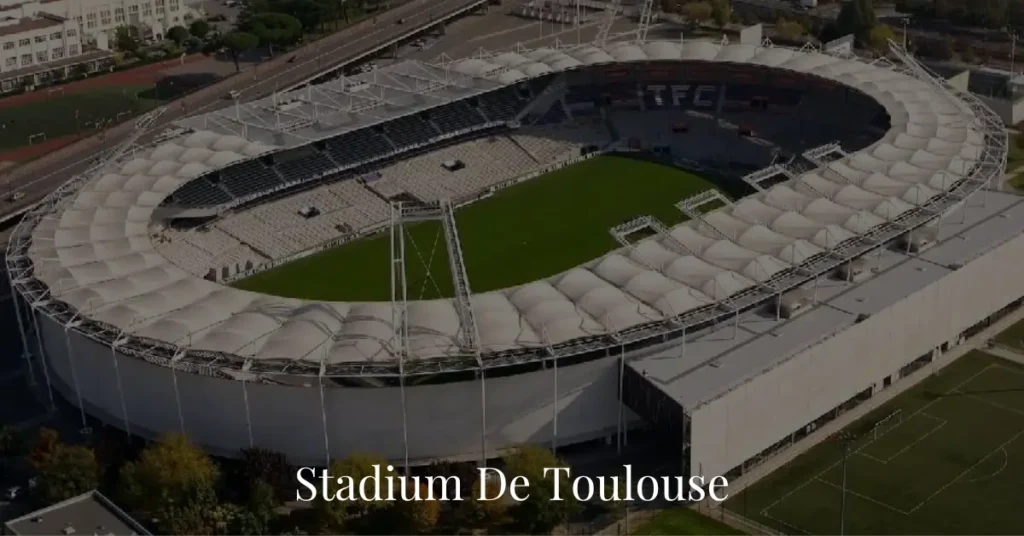 Stadium de Toulouse that is previously known as Stadium Municipal. It is the largest multi-purpose arena in the Toulouse, with a capacity of 33,150. It was made in 1937 for the 1938 FIFA World Cup, but in 1949 and 1997, the stadium was again renovated.
It also hosted the six matches of the FIFA World Cup 1998. This arena is used for Rugby Union and League matches, football games, and concerts.
Read More: Rugby World Cup Points Table
Conclusion
Fans can expect unforgettable moments and decisive battles at these Rugby World Cup venues in 2023. Stay tuned for the thrilling action that awaits at these grounds in France.