One of the most popular sports in the entire world is soccer. For 90 minutes, 22 men chase a football in this sport, which is extremely exciting and enjoyable to many people from all over the world. Football supporters play a very important part in the match since, without them, the excitement and attraction would be completely lost.
In addition to the goals, the players, the spectacular plays, the finalists, and the champion, another element that generates a lot of interest from spectators is the hottest female fans at the World Cup. 
Hot girls have been present at the World Cup despite some restrictions in Qatar, and all nations have provided their fair number of attractive women, which makes it more intriguing because there is somebody for everyone. Let's find it Which are more sexiest football fans at FIFA world cup 2022. 
Top 11 Sexiest Football Fans in World Cup 2022
1. Sexiest Ivana Knoll Fan
At the FIFA World Cup 2022 in Qatar, the Croatian female fan who caused an internet uproar during the 2018 Soccer World cup has once again surprised people. Ivana, who is from Germany, moved to the Croatian city of Zagreb when she was a little child.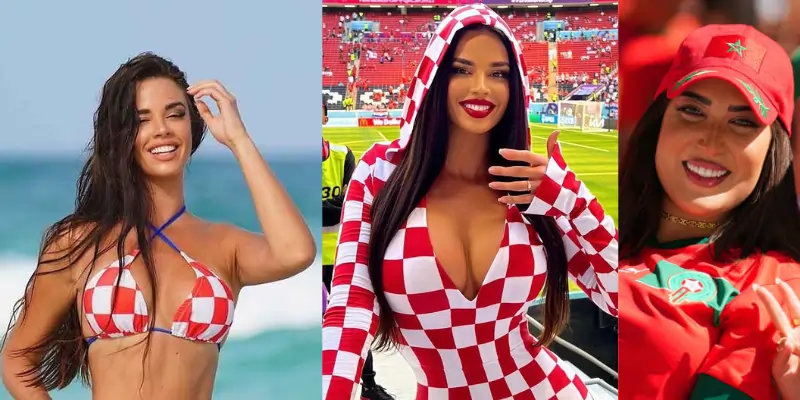 Her father, who regularly used to share with her tales of various football games from the past, is to thank her for her interest in football. Ivana was present during the match between her national team and Morocco in the Al Bayt Venue and had seen her supporting them.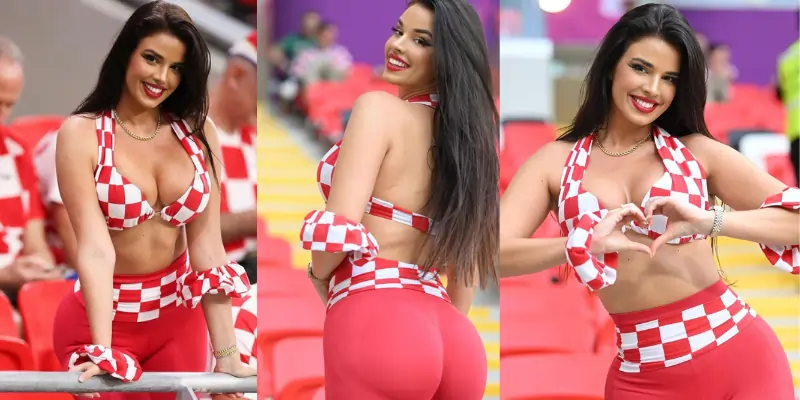 Ivanna has big lips that come across as being tempting, and long black hair that appears to be incredibly feminine and beautiful. This woman leaves a mark with her piercing, bold gaze that seems to convey the message, "I will do anything to win."
Ivanna Knöl is without a doubt one of the hottest football fan World Cup 2022 fans.
2. Hottest Anna Lewandowska Fan
The spouse of present Barcelona attacker Robert Lewandowski, Anna Lewandowska, has previously spoken openly about her love for football. The 34-year-old, a past world champion in karate, has been spotted cheering on her partner during multiple games in Barcelona and world cups against Poland.
By creating a faultless and stringently healthy meal for her husband Robert, she is widely credited with helping him retain his excellent health over time.
3. Sexiest Veronica Weffer Football Fan
This Venezuelan woman is passionate about exploring her home country and the rest of the world. Verónica Weffer is trying to take advantage of the World Cup in Qatar by sharing with us all the stories and experiences she has while there via her social media accounts.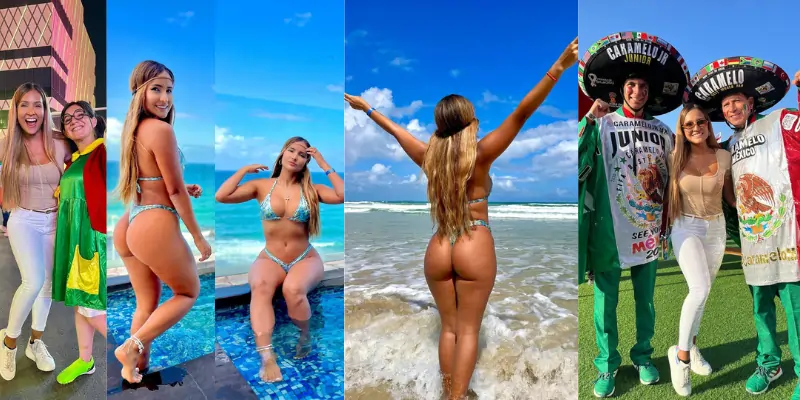 Veronica has a very attractive body that she has developed in the gym. She always looks beautiful thanks to her fair skin. She is a superb example of Venezuelan attractiveness because of her huge bust, wonderful bottom, and slim waist.
Tell us about everything that occurs at the World Cup in Qatar, and even better if you're able to do it while wearing a beach suit.
4. Hottest Gisele Bundchen Female Fan
Another of the most famous and stunningly beautiful women in the world, Gisele Bundchen, has previously been linked to several football-related occasions. She has repeatedly stated how much she adores the Brazilian team.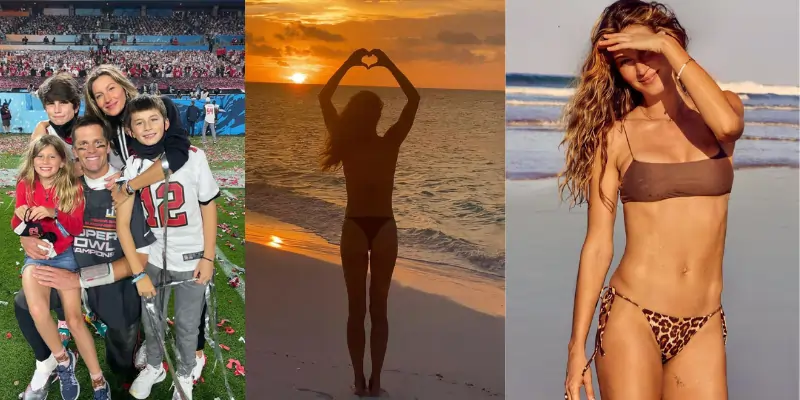 Throughout the FIFA 2018 World Cup, Gisele could be spotted cheering on Brazil from the seats in several games. The 42-year-old is still a high level of a commitment football fan, and she frequently expresses her love on social media.
5. Sexiest María Fernanda Fan
Mara Fernanda, also known as Mafershof on media platforms, was in Mexico at the age of 22. This wonderful woman is a devoted supporter of the Mexican League football UNAM Pumas.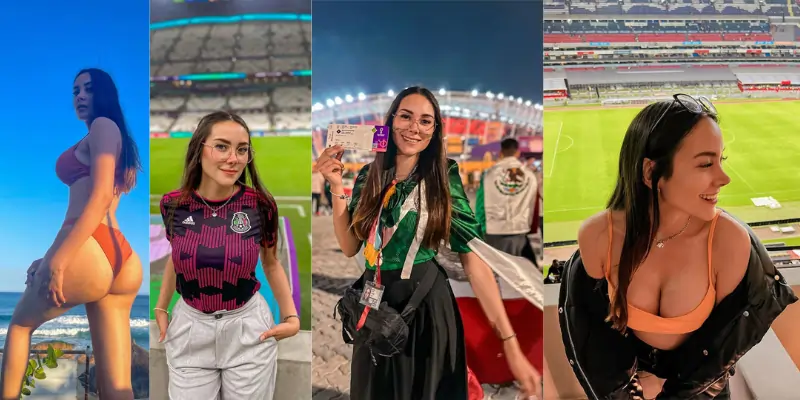 She also has a lovely face that mixes innocence and playfulness, which appeals to men who like ladies who aren't afraid to let loose and enjoy every second of life to the fullest.
Mafer has a good bust that adds a lot of elegance to her, a small waist that shapes her physique, and lovely legs and hips that tempt us to sin, even if it's just in our imaginations.
6. Sexiest Melisia Artista Fan
Melisia Artista is also another hot supporter who caught the eye of numerous football supporters during the World Cup in 2022. Beautiful Melisia Artista asserts that she is Argentina's sexiest World Cup supporter. The Shakira impersonator traveled to Qatar solely to support her country's World Cup squad.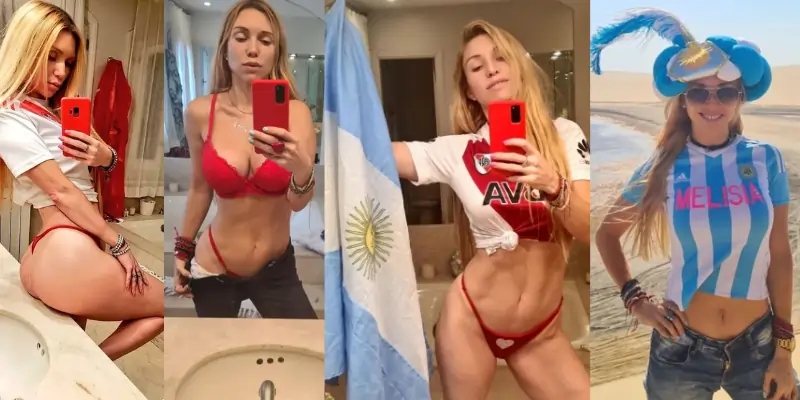 She was spotted at the Lusail arena when Argentina played Saudi Arabia in the tournament's opening game. Before the game, Melisia also posted pictures of the stadium.
She and numerous other Argentine supporters were shocked when Saudi Arabia gave the Albicelestes a surprise 1-2 loss in their opening game. Argentina's 36-game winning streak was ended as a result of the defeat.
7. Hottest Alaw Haf Soccer Fan
This model, who was born in Wales, is a plump woman with noticeable hips. More than one individual is mesmerized by her apparent physical qualities and surely becomes entranced by admiring her amazing body.
This girl, who has massive boobs and bottoms, is a pro at posing for photos. She casts an intense and sensual glance at us in each image, reminding us of how captivating beautiful women can be.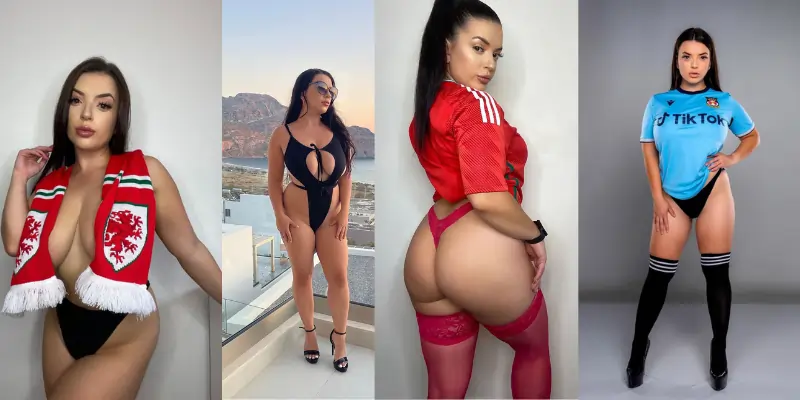 Alaw Haf just revealed something unexpected: if Wales advances to the next round, she will offer a 50% discount on the purchasing of her Onlyfans content.
Due to this advertisement, the Welsh sector has gained the attention of hundreds of people who are eager to see this attractive Welsh model in scant attire.
8. Sexiest Yanet Garcia Female Fan
Mexican  Yanet Garcia is also committed to modeling and acting. On Instagram, this girl now has close to 15 million followers.
The stunning woman also has an Onlyfans account, where her sharp buttocks and iron-like big breasts really stand out and where she surely makes all of her members fall in love with her nice curves and gorgeous figure.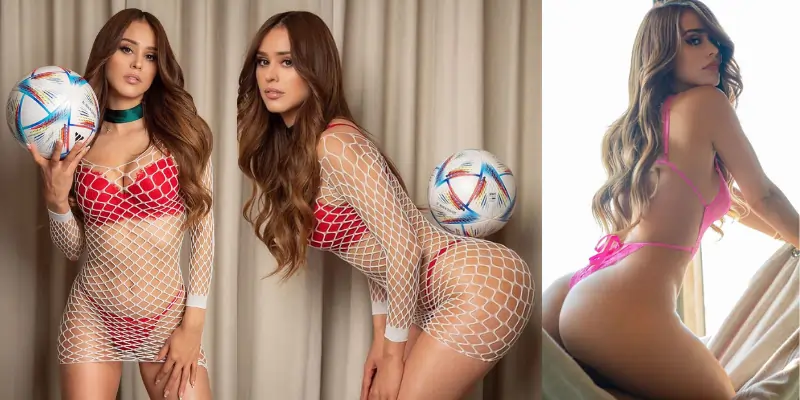 Yanet Garcia has a very athletic appearance thanks to her smooth, well-defined belly. This woman is a goddess that makes our hearts race and inspires the most wonderful imaginations. She can wear and pull anything. We appreciate Yanet allowing us to see that amazing body.
9. Sexiest Amber Paige Football Fan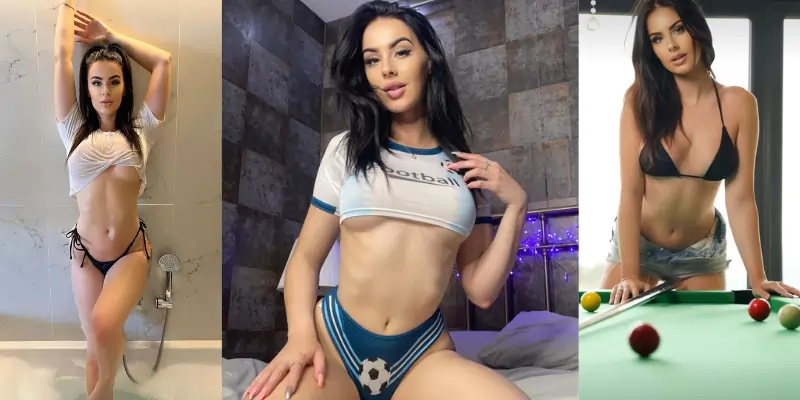 If the England team wins, fan-favorite Amber Paige from Buckinghamshire has vowed to broadcast a hot stream. To the joy of her admirers, Amber, 22, swore to stream naked for 24 hours straight to celebrate the win.
The bombshell added that she will lower the cost of calling her from anywhere in the stream. She did acknowledge, though, that she doesn't think England will take home the major reward.
10. Hottest Rachel Stuhlmann Soccer Fan
Football supporters are fawning over Rachel Stuhlmann, 26, after seeing her stunning photos supporting her team.
The tennis player turned influencer wearing an extraordinary bra draped in the American flag to motivate Americans before their team met their European opponents.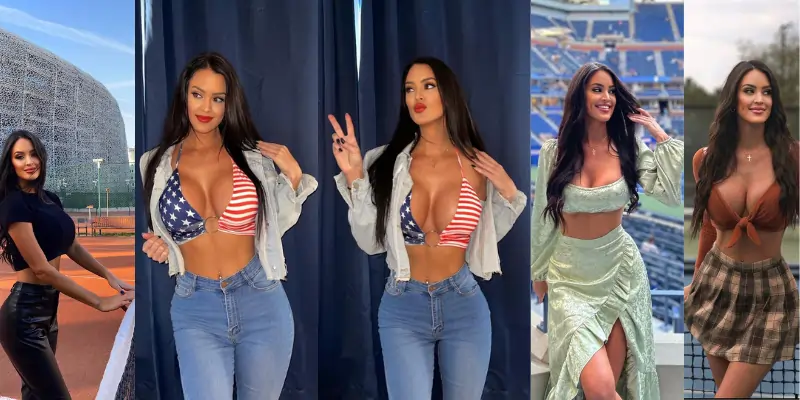 Despite having only attended her first football match on Nov 16, Rachel, a native of St. Louis, Missouri, is immensely passionate about the World Cup.
She asserts that she has become a "huge soccer enthusiast" despite St. Louis' backup squad's 0-3 loss against Germany team Bayer 04 Leverkusen.
11. Sexiest Daiane Tomazoni BIg Soccer Fan
Before the Covid-19 pandemic, 24-year-old Daiane Tomazoni joined OnlyFans, and she claims that she now makes significantly more money than she does in any other position.
A BRILLIANT For every World Cup goal scored by her native Brazil, an OnlyFans model has committed to providing a free nude photo.