Soccer fans are searching for the best ways to stream the FIFA World Cup live online as it begins, as it is the most significant event in the sport. So we conducted a thorough search and created a list of apps and websites (only official ones) broadcasting the World Cup in various nations. The best aspect is that most are genuine broadcast rights owners and completely free. So without any hesitation, let's get started.
Best Websites To Watch FIFA World Cup 2022 Live Online
Now, all the apps and websites on the list below enjoy legal FIFA world cup rights. In addition, users from other countries can use VPN to visit these websites because their content is geo-blocked outside of the authorized region.
5. RTBF.be Auvio (Belgium)
The national television network in Belgium, RTBF, also provides a specific internet streaming service called Auvio at RTBF.be that will provide free access to all FIFA World Cup matches for Belgian citizens. With the aid of a VPN, those from outside Belgium can also view these live streams. We describe how.
How to RTBF.be Auvio Streams:
Use the Belgium IP address to connect.

Then, go to the RTBF Auvio webpage.

Register for a free account at RTBF.be. Accounts can be created by anyone from within or outside of Belgium.

Enter your new account details to log in, then select the "Direct" tab from the menu.

You can now watch every RTBF web station. First, check the schedule to find out which channel will broadcast the next game. Then, select that network after that, relax, and enjoy the Tournament in Dutch& French.

Just make sure your IP address is in Belgium. Your VPN assisted us in opening the RTBF.be website from locations outside of Belgium.
4. RTE.ie Player (Ireland)
RTE, a government broadcaster in Ireland, is the only source with exclusive World Cup rights. Every Qatar World Cup game will be live-streamed on the RTE Player platform. For someone who lives in Ireland, this site is free. However, anybody who can change their IP address to Ireland can access it from anywhere.
How to RTE Player Streams
Use the Ireland IP address to connect.

Visit the webpage for RTE Player.

Register for a free account at RTE.ie. Anyone can register from within or outside of Ireland.

Log in using your new account information, then select the "LIVE" tab from the menu.

You can now watch the live broadcasts of the RTE 1 and RTE 2 channels. These two channels will carry FIFA World Cup games.

With VPN, you may maintain a connection to an Irish IP address. So, for example

, we could access the RTE website from locations outside of Ireland using a VPN.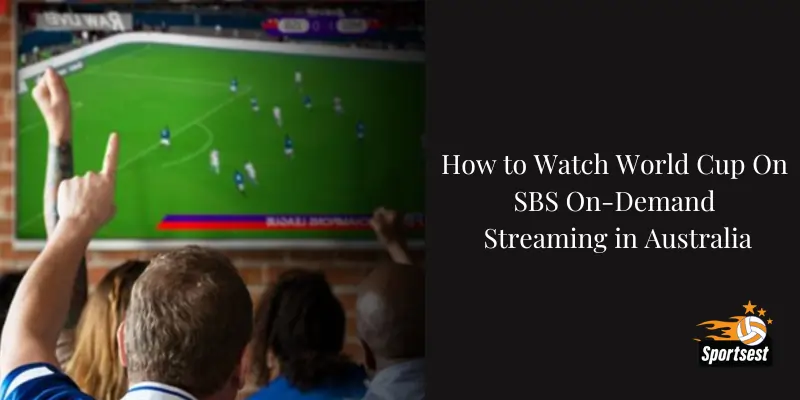 Australia's SBS holds exclusive rights to the World Cup, and they will broadcast live coverage on their regular TV stations and their top-tier internet streaming service, SBS On-Demand. From within Australia, all 64 games are available for free live streaming. By changing their IP address to Australia, those outside Australia can also view the feeds on SBS.
How to Stream On SBS.com On-Demand
Buy Any Trusted VPN.

The Australian IP address should be accessed.

Check out the SBS On-Demand Streaming platform.

SBS website registration is free. Anybody can register from within or outside of Australia. However, do not neglect to verify the email id you joined with.

Log in using your new account info, then select the World Cup tab from the top menu. You can view upcoming matchups there.

While utilizing the SBS On-Demand streaming, keep your connection to an Australian IP address.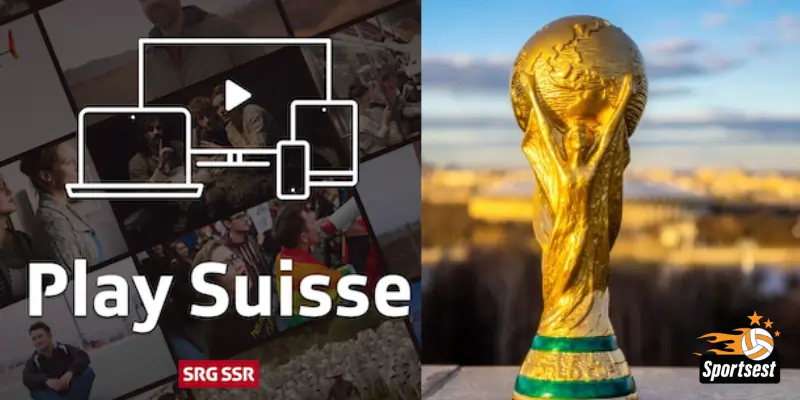 The SRG SSR tv network, which has the FIFA world cup rights in Switzerland, operates the online platform Play-Suisse. For Swiss citizens, PlaySuisse is entirely free. All 64 World Cup games will be live-streamed. In addition, Dutch, French, Italian, and German translations of Play-Suisse are available. This is among your finest streaming options if you want to watch every World Cup game.
How to Stream on Play-Suisse:
Purchase a VPN account

Install the VPN app on the device you plan to watch the World Cup.

Connect to the IP address for Switzerland.

While linked to a Swiss server. Just go to the website playsuisse.ch

Register for a free account at playsuisse.com.

Once you have a play Suisse account, you can access the network's various live-streaming channels.

Ensure your VPN connection is set to a Swiss IP address while streaming on the play-Suisse network.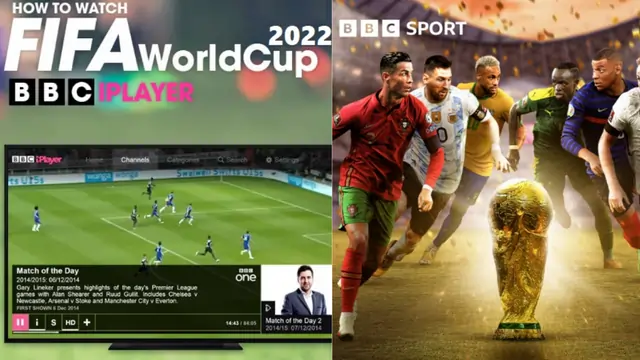 BBC and ITV hold the world cup rights in the United Kingdom. Both networks will broadcast live world cup action on their channels, as well as through their mobile apps and online streaming services.
UK residents can watch BBC and ITV freely on Television and the web. In addition, 32 World Cup matches on each network will be shown live. The group stage television picks have already been made public.
How to Watch
Purchase a VPN account

Download and install the VPN app on your mobile.

Inside the app, connect to the UK IP address.

Once logged into the UK server. Just go to ITV Hub or bbc.com/iplayer (depending on which channel is showing the match)

Create a free account on the ITV hub or BBC iplayer websites. Check the email that was used to create the account. When prompted, enter any UK postal code.

Now, you may access both channels from anywhere in the world for free. Ensure that you are linked to a UK IP address while streaming.
You Also Like: How to watch FIFA World Cup for Free?