Unless you've been living under a rock for the last few months, you'll be fully aware of the remarkable job Ange Postecoglou is doing at Tottenham so far.
The Australian manager has become a firm favorite among Premier League fans already with his honest and exciting interviews, while Spurs' attacking style of play makes them one of the most entertaining teams to follow this season.
Will Tottenham Hotspur Win the Premier League?
But could Tottenham do the unthinkable and lift the Premier League trophy at the end of the campaign? Of course, stranger things have happened in football over the years. The former Celtic manager leading the charge certainly wouldn't discourage the question, although tougher tests are on the horizon for his Tottenham troops.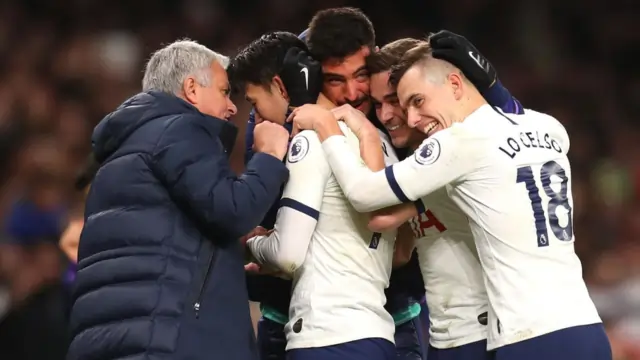 His players have bought into his philosophy so far, though, and the absence of Harry Kane's goals appears to have done the side no harm, particularly given the all-energy, fearless football that they're currently showcasing every week.
Spurs are a high-pressing side; they've stepped further up the pitch compared to last season, where they largely sat deep, and they're progressive with the ball and disruptive without it.
The misery and perpetual sense of chaos that has impacted Tottenham's fortunes in the past appears to have vanished, with fans now confidently selecting Spurs players in their fantasy football squads, tipping them for notable wins when it comes to any betting predictions, and enjoying taking in a side that was a strict watch at times under previous managers like Antonio Conte.
Today, this is a different Tottenham that could undoubtedly achieve what Leicester did in the past and reign supreme against the odds come the end of the season.
Son is Thriving in a More Central Role
Erling Haaland isn't, but Son Heung-min is standing out in a more central role this season. Tasked with filling the goal-getting void left by Harry Kane following his move to Bayern Munich, the South Korean star is thriving in a more central role in attack.
Pressing from the front, the new Spurs captain sets the tone for the side and enjoys working under the likable Australian manager. Compared to last season, his performances are notably different, with the fan-favorite becoming a key cog in Tottenham's wheel once again.
Keep him fit and scoring, and Son Heung-min can fire his beloved club to glory this season.
There is no pressure on Spurs.
With Manchester City expected to reign supreme once again and lift the Premier League trophy come the end of the season, Spurs can play without fear.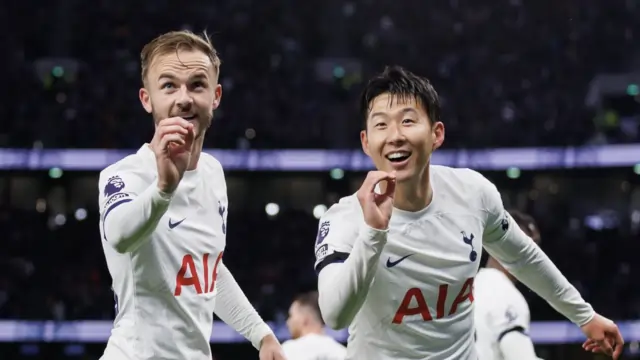 As we've seen with the likes of Liverpool and Leicester winning the competition previously, playing without expectation can bring the best of professional footballers, something Tottenham is also showing.
Postecoglou's influence is evident with every five-star performance, while his media comments suggest that he isn't getting too carried away just yet. Secretly, though, the influential manager will be fancying their chances given the solid start his side has made under him, particularly given the pretty lackluster starts made by other contenders, such as fierce rivals Arsenal.
Tottenham deserve to be where they are, capable of staying there. Should they remain there or thereabouts come the latter stages of the season, then anything is possible.
January Reinforcements Are a Must.
Another reason why Spurs could shock the world and be crowned Premier League champions come the end of the season is due to the undoubted acquisitions they'll make in January.
With a thin squad to work with, there is a clear need for Tottenham's hierarchy to bring some additional quality into the side in the New Year. James Maddison is always a serious injury away from hindering Spurs' chances, while other injuries in critical areas could expose Tottenham's light squad even further.
Should they add one or two key players in January, Postecoglou's promising start could continue into the crucial stages of the season.
The North London side, who finished eighth last year, are already playing with a swagger that suggests they're more than capable of mounting a serious title challenge. Make no mistake about it: this Tottenham is different.